Weddings
Laura Swick & Bart Tacke's Elegant Wedding Celebration
Hometown lovebirds spent their whole lives living 3 miles apart, but it took a blind date to help the pair seal the deal.
BY Jenna deJong
Jan 2019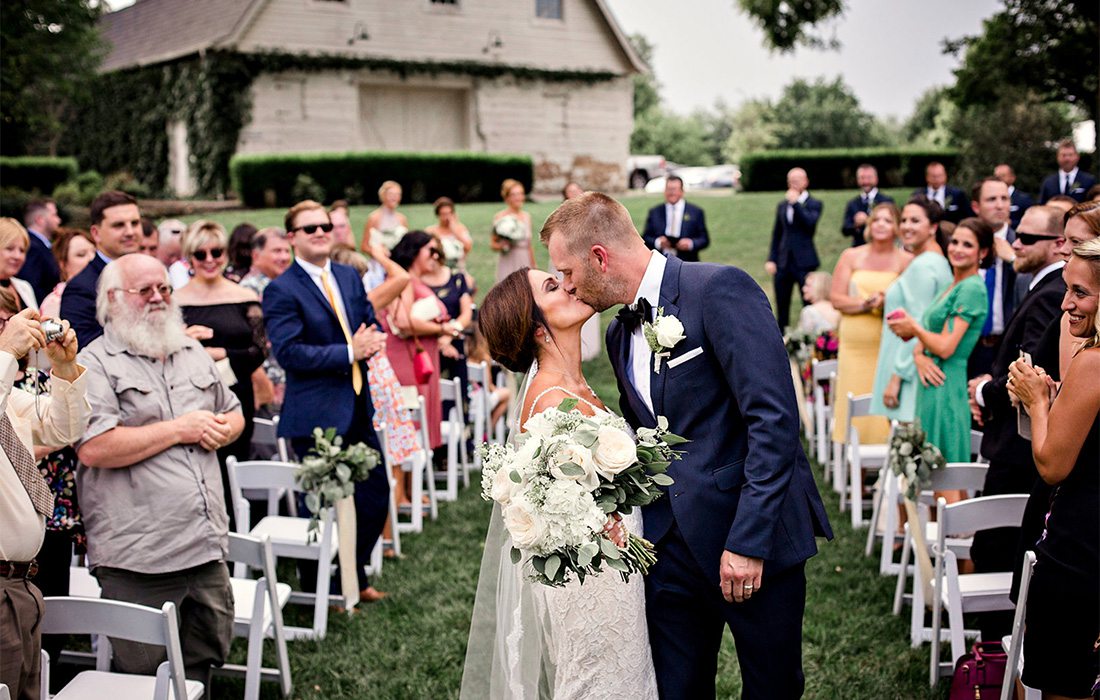 Laura Swick and Bart Tacke grew up just down Finley River from each other. They lived 3 miles apart for most of their lives, but somehow their paths never crossed. Then one afternoon, Bart was on Facebook when he noticed one of his "recommended friends." It was Laura, and they had a mutual connection, so Bart had the friend set them up. A first date at Haruno led to a three-year courtship and dozens of Springfield traditions. Evenings were spent at Springfield Cardinals games, and the Dickerson Park Zoo's annual charity event Ball of the Wild was a yearly highlight. Eventually Laura and Bart began talking about taking the next step forward and visited Maxon Fine Jewelry to look at rings. "It wasn't until he was like, 'Let's go check out rings' that I was like, 'This is finally happening,'" Laura says. "I was so nervous talking about it, but seconds after talking to Jane (from Maxon Fine Jewelry), it was nothing. She was amazing." Not long after ring shopping, the couple vacationed in Jamaica, where Laura suspected Bart might drop the big question. She spent all week ready and slightly on edge. On the last day of the trip, she was prepared to go home without a fiancé. Then Bart dropped to his knee and asked her to be by his side forever. Engaged for more than a year, Laura and Bart began planning their elegant celebration. Today the couple lives in Springfield where Laura is a fifth-grade teacher at Ozark Elementary School, and Bart handles property management at C. Arch Bay Company.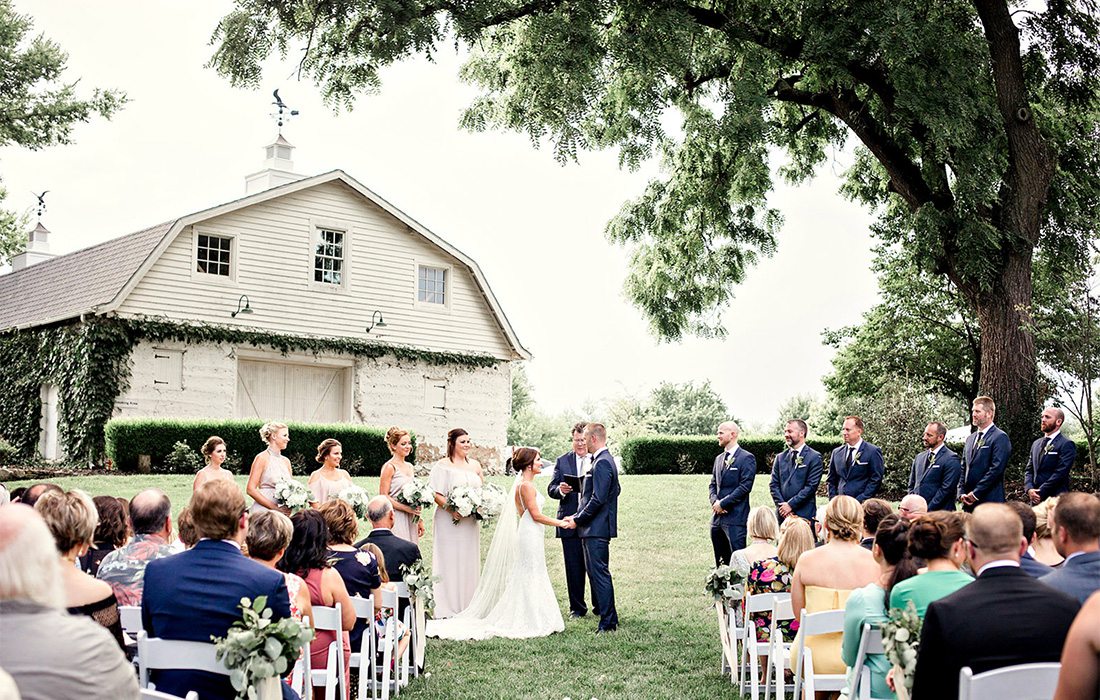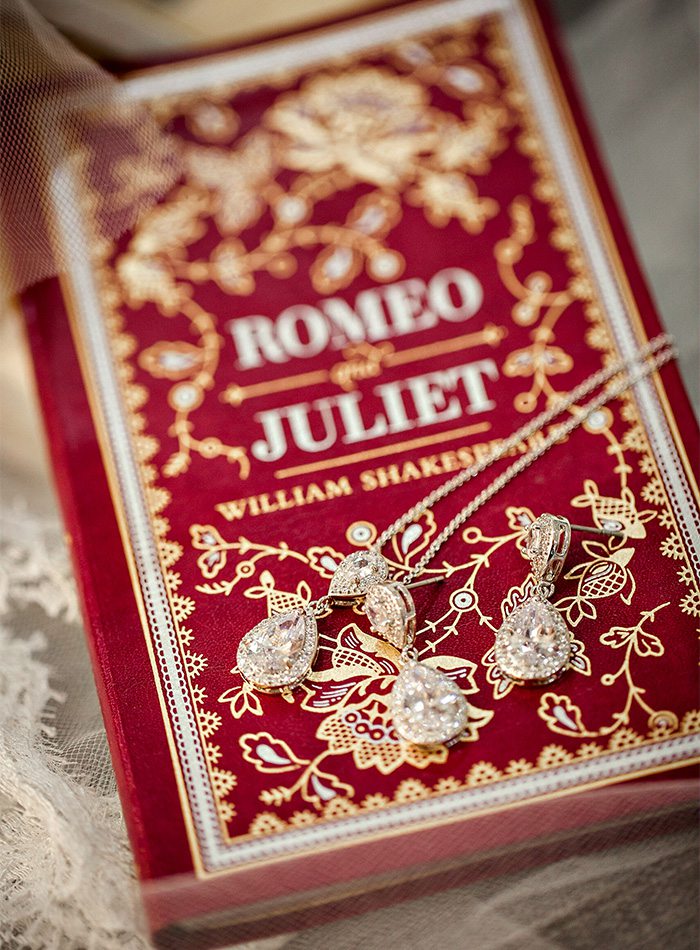 Photo by Mandy Evans Photography
The couple's photographer, Mandy Evans, set up Laura's jewelry against a classic story to photograph some of the bride's accessories. She bought her earrings and necklace from Normans Bridal, the same place she had gotten her wedding veil, and said picking out her jewelry was one of the easiest decisions of wedding planning.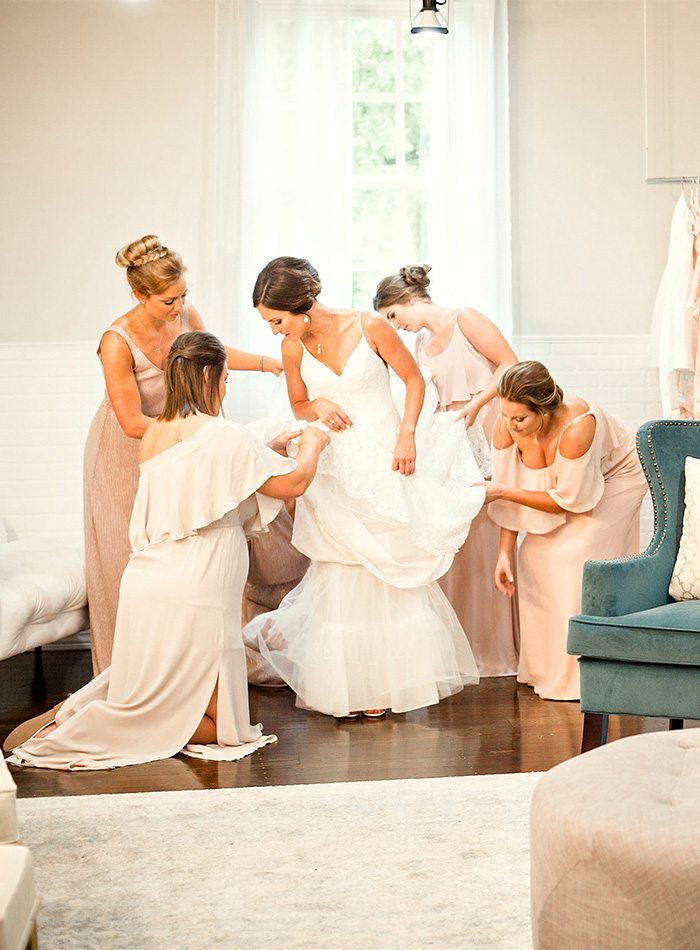 Photo by Mandy Evans Photography
While the girls got ready, Bart and his groomsmen swam in the pool at Haseltine Estate.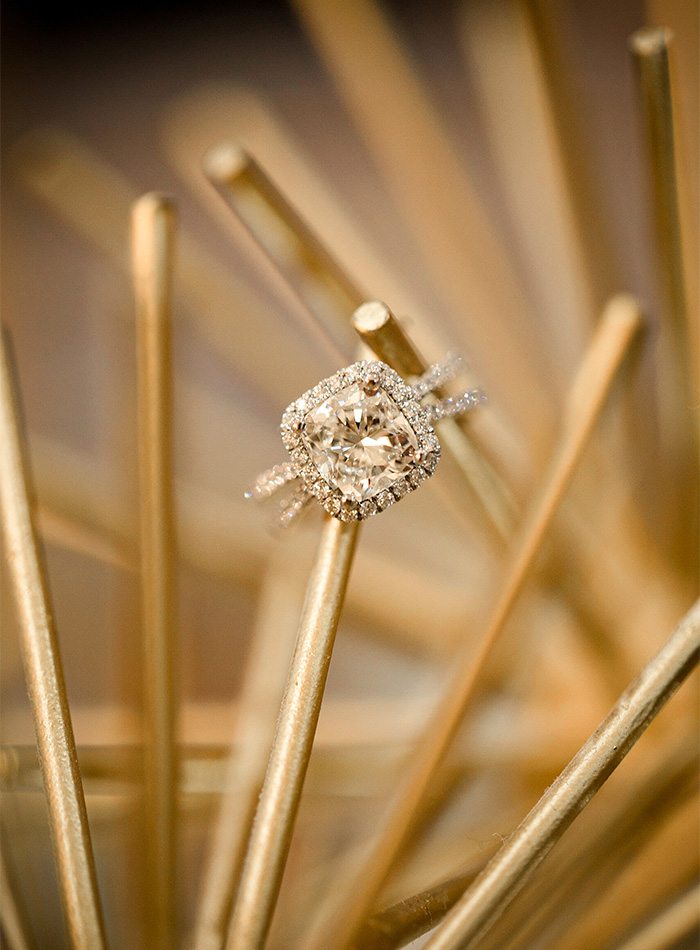 Photo by Mandy Evans Photography
When Bart and Laura visited Maxon Fine Jewelry to look at rings, Laura's nerves spiked. With the help of the soothing staff, the experience went from feeling pressured to one of excitement.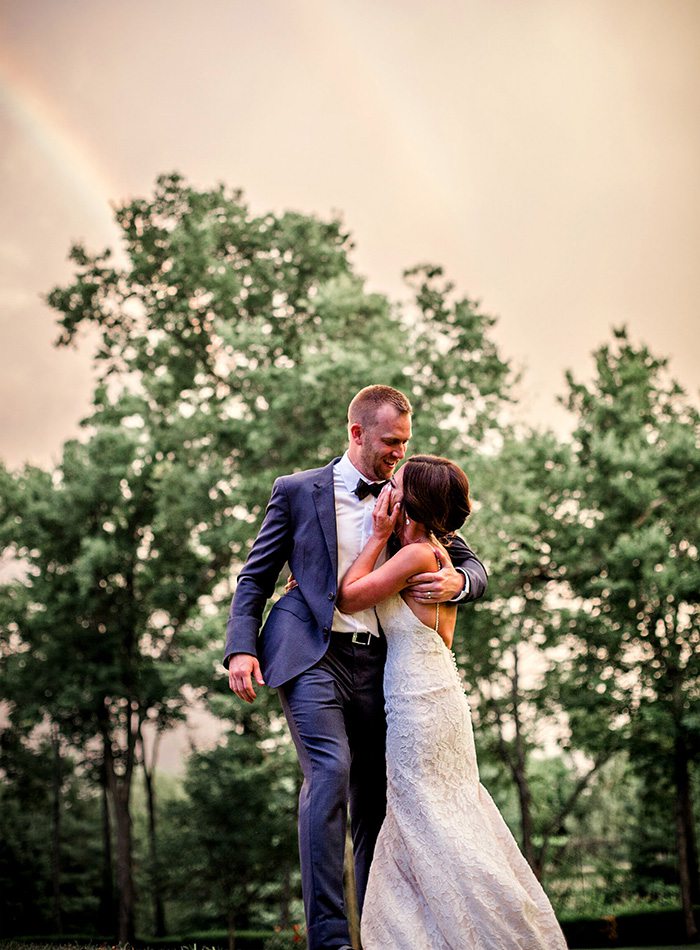 Photo by Mandy Evans Photography
Although all parts of the day were special and endearing, the newlyweds agree the best part of the night was the toasts. "His brother and my maid of honor just made us feel so special, and we didn't know what to expect with that," Laura says. "My dad's toast was just so touching, and that was probably my favorite part and the double-rainbow at the end."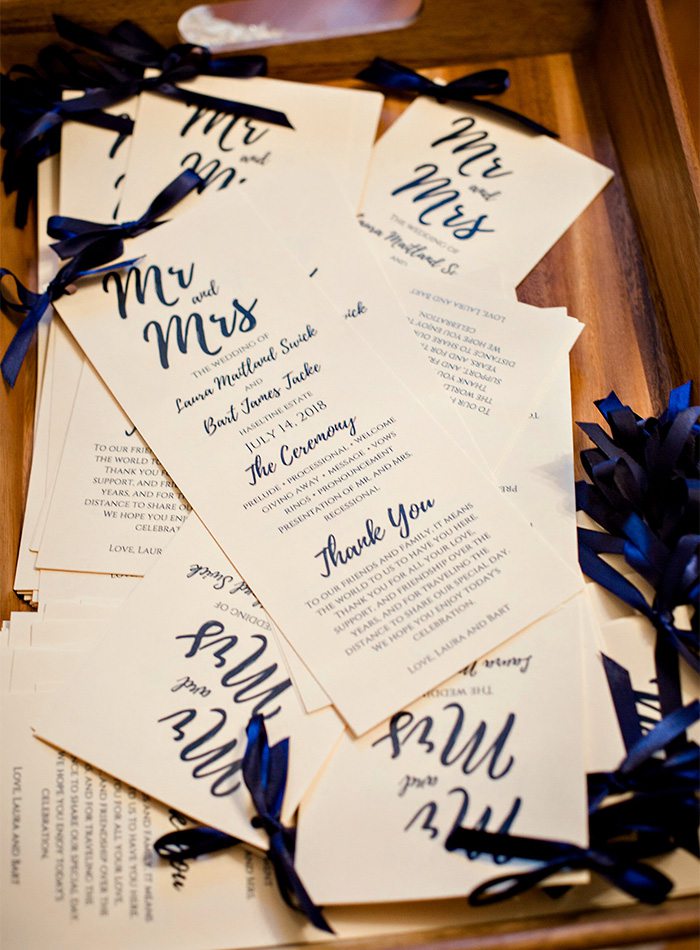 Photo by Mandy Evans Photography
icking out the invitations, Laura and Bart wanted to keep up their simple, modern look. "I had gone to look at invitations at PaperWorld with my mom," Laura says. "We knew we wanted something simple and classic and elegant with a modern design."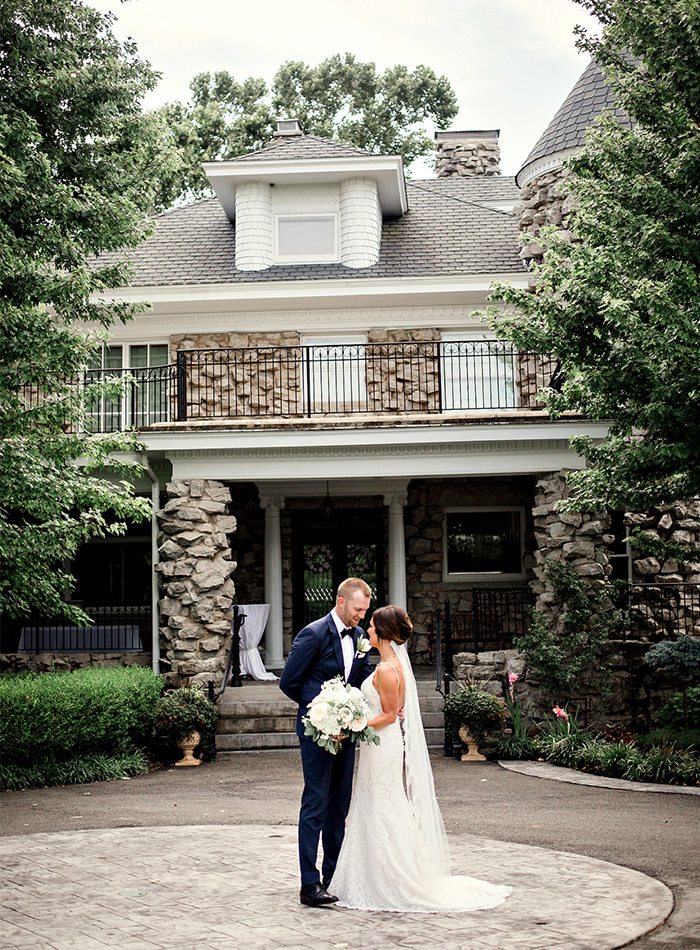 Photo by Mandy Evans Photography
Laura and Bart decided to exchange gifts. She gave him a Shinola watch from Mitchum Jewelers, and he gave her an extra band for her wedding ring, something they could talk about for years down the road.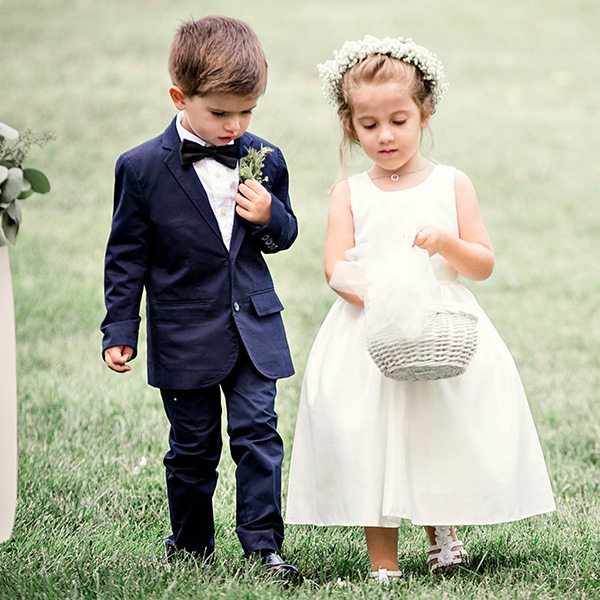 Photo by Mandy Evans Photography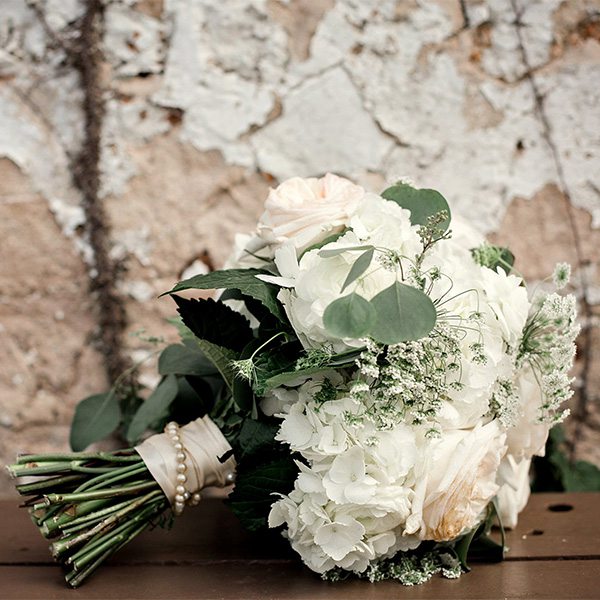 Photo by Mandy Evans Photography
Laura wanted her wedding to have lots of greenery and soft neutral flowers, so she decided to go with a white bouquet of roses. "Haseltine [Estate's] venue spoke for itself, so I just wanted to play with that and make it a garden party," Laura says.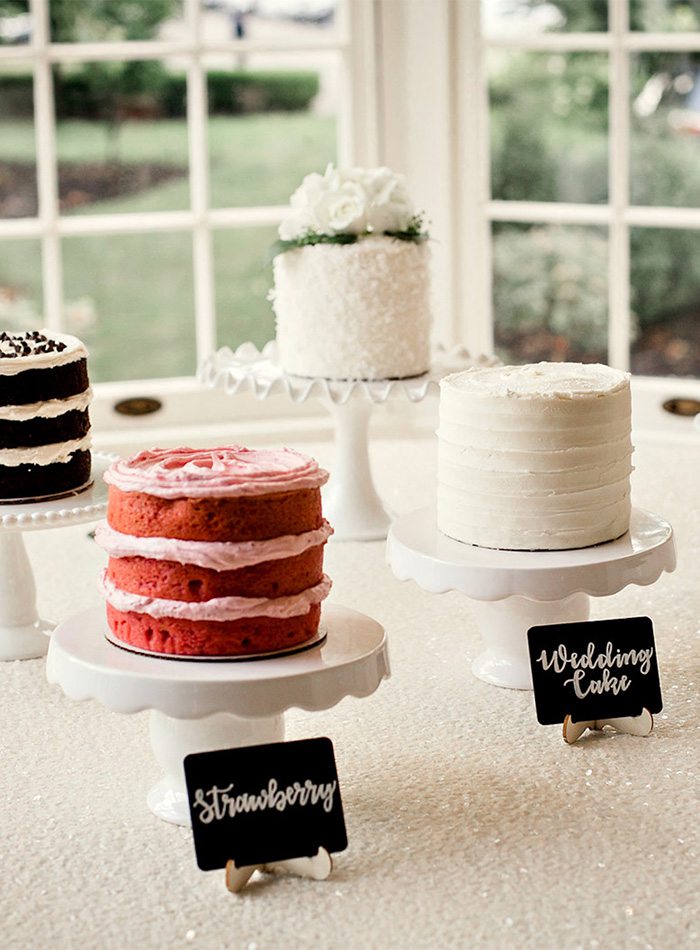 Photo by Mandy Evans Photography
"We love JennaCakes [Bakery]," Laura says. "We didn't go cake tasting. We used to live at Farmers Park apartments, and we found JennaCakes because she was at the farmers market, and I would order her cakes for special events, so we knew that if it was our day, we would get the cake we want."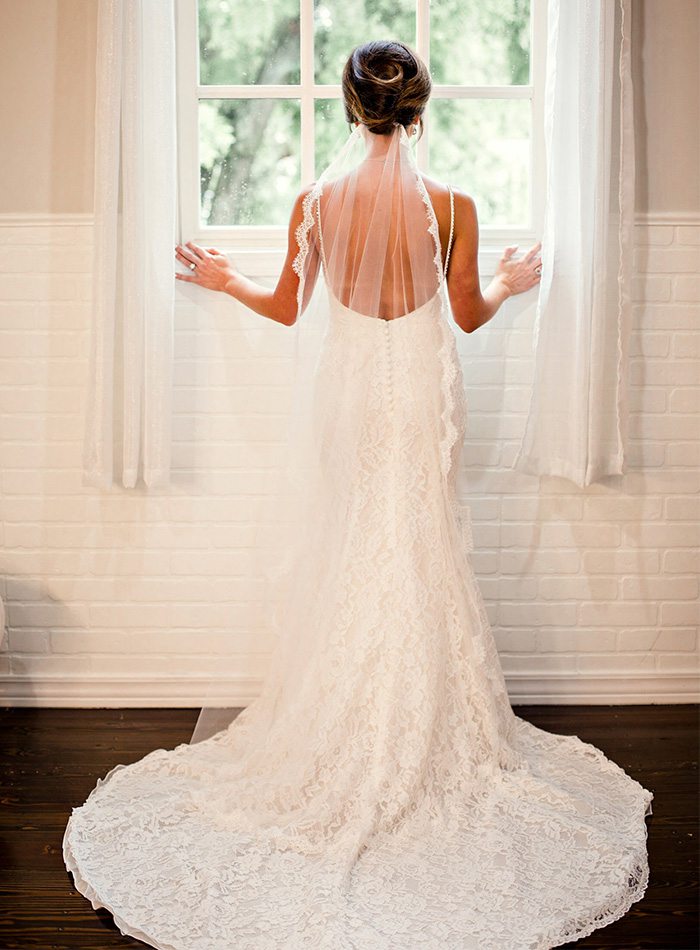 Photo by Mandy Evans Photography
As soon as Laura tried on her dress at Gracie's Bridal, she knew it was the one. "It was lightweight and comfortable," she says. "I knew I wanted all lace, and I had thought originally that I had wanted beading, but when you try on so many dresses, you quickly find out what style and shape you like. I loved it."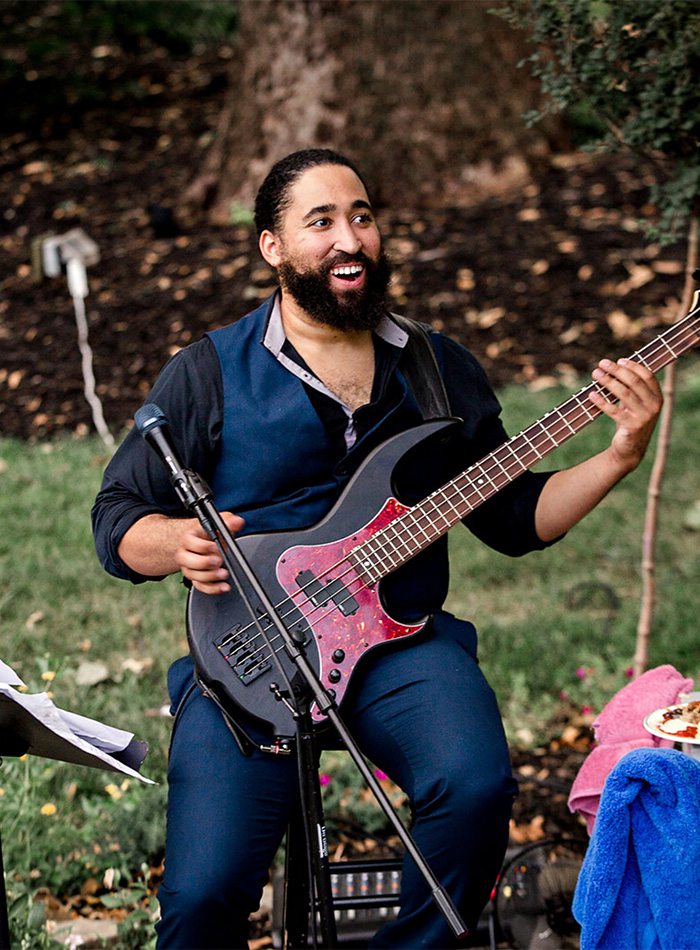 Photo by Mandy Evans Photography
A friend of the couple's, Shaun Munday, sang during the ceremony. Live music was a must for the ceremony, and Shaun ended up playing during part of the reception, too.