Weddings
Lydia Jacobsen & Austin Phillips' Dreamy Outdoor Wedding
An important aspect of the wedding planning process for Lydia and Austin was adding personal touches that made the big day unique to them as a couple. The two wrote their own vows, which Lydia says brought her to tears.
By Reese Radmacher
Jan 2020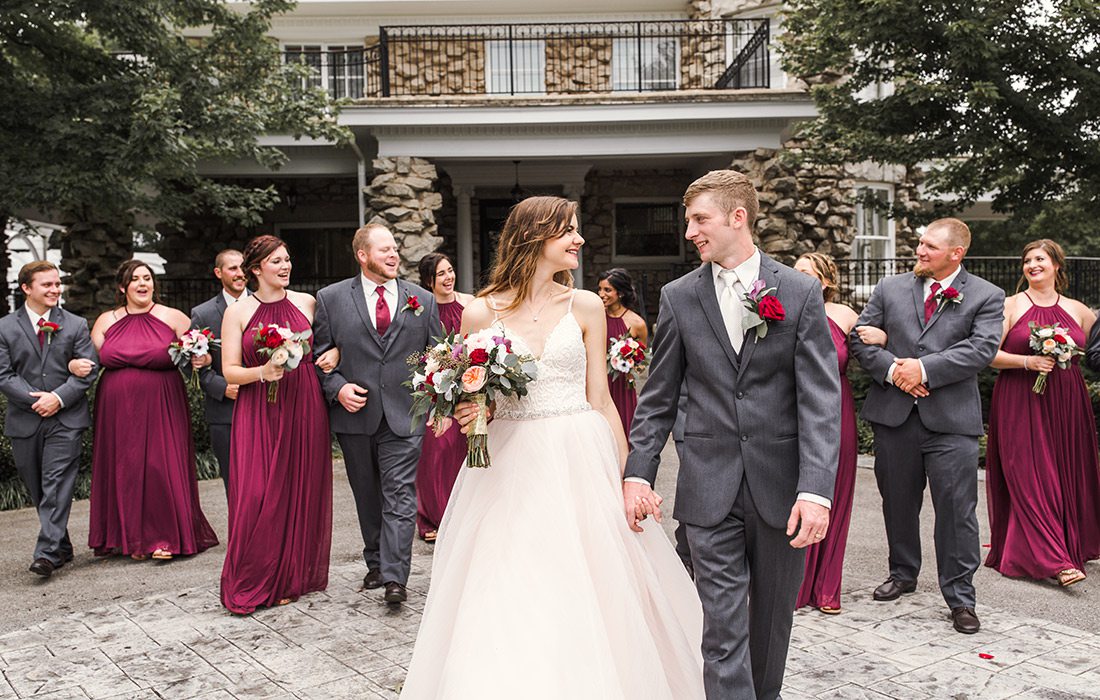 The love story of Austin Phillips and Lydia Jacobsen could easily be mistaken for a real-life version of Nicolas Sparks' movie The Longest Ride. The gist is the same: A female college student meets a thrill-seeking bull rider and their love perseveres against all odds. The two found each other thanks to Lydia's roommate at Mizzou, who was dating Austin's best friend at the time.
After about four months of getting to know one another, Lydia and Austin went to the Magic Tree—a popular spot in Columbia where a tree is often illuminated in Christmas lights. Under the bright lights, Austin asked Lydia be his girlfriend, and the two spent their early days traveling to rodeos on the weekends.
On their wedding day, rain threatened to damper the festivities, but Mother Nature smiled on the newlyweds and kept the rain at bay. One of Lydia's favorite moments was seeing Austin tear up as she walked down the aisle—somebody get the bull rider a tissue! "He was adorable," Lydia says. "He was bawling and couldn't quite keep himself together. It was pretty awesome actually." A big aspect in planning their wedding was making sure everything was done with intentionality, whether it was writing their own vows or choosing the song for their first dance, which was a cover of "A Million Dreams" from the film The Greatest Showman.
For their honeymoon, the pair spent two weeks in South Africa. Some of their favorite moments included horseback riding on a safari and getting close to giraffes. The couple is now renovating a 1942 farm house in Fair Grove, Missouri, and they have four rescue dogs, three goats, two horses and one barn cat.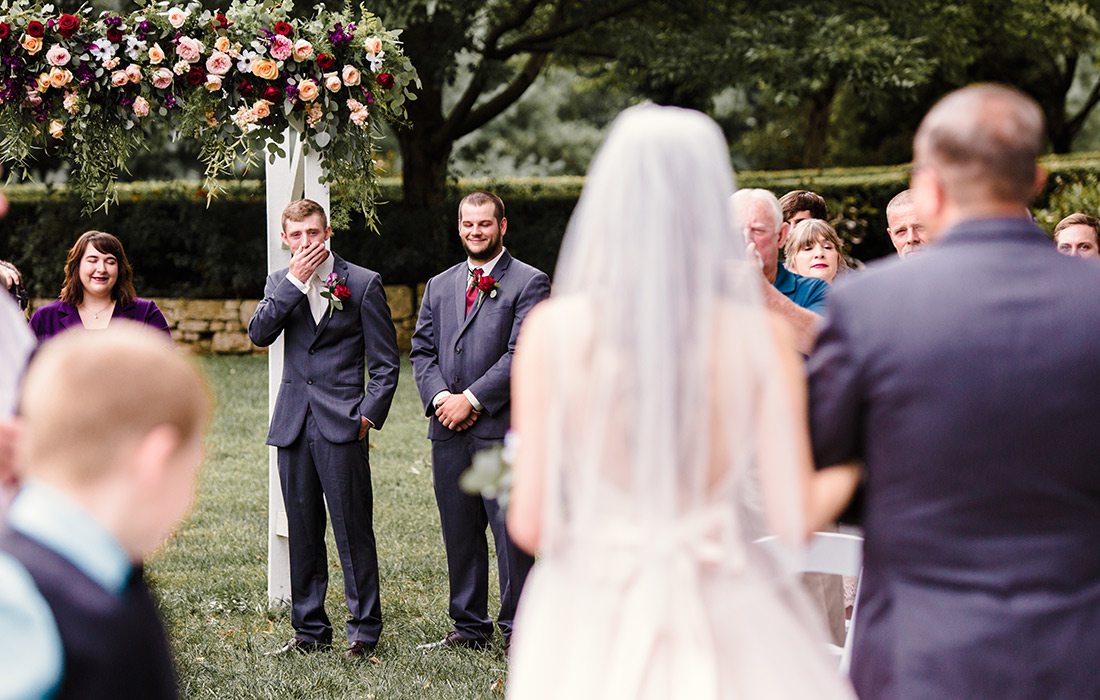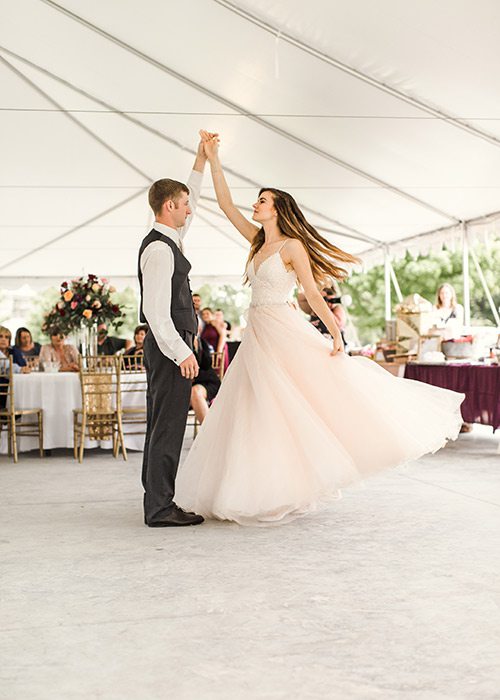 Lydia and Austin shared their first dance to a cover of "A Million Dreams" from The Greatest Showman. Lydia says the lyrics mean a great deal to them both.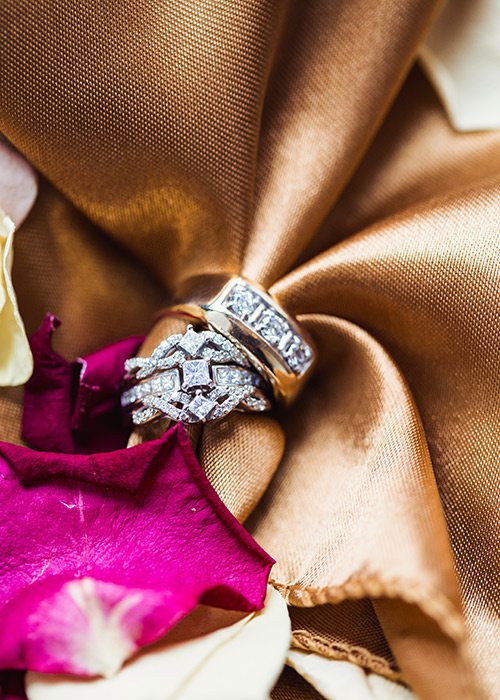 Austin chose a ring from Kay Jewelers, and Lydia passed down her grandfather's ring as a family heirloom.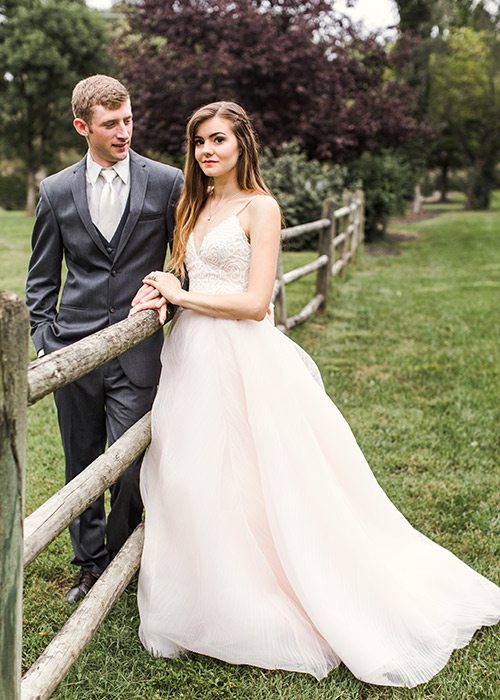 Lydia found her wedding dress at Gracie's Bridal, and the blush-colored gown complemented the light gray suits worn by Austin and the groomsmen.
Photos by Hannah Arnzen Photography and Shana Lynne Photography