Weddings
Taylor Abraham & Corey Holmes Simply Elegant Wedding
Corey and Taylor kept their wedding day decor at Mighty Oak Lodge elegant and simple by incorporating a mostly white color scheme. The result was an effortlessly beautiful day for the couple.
By Reese Radmacher
Jan 2020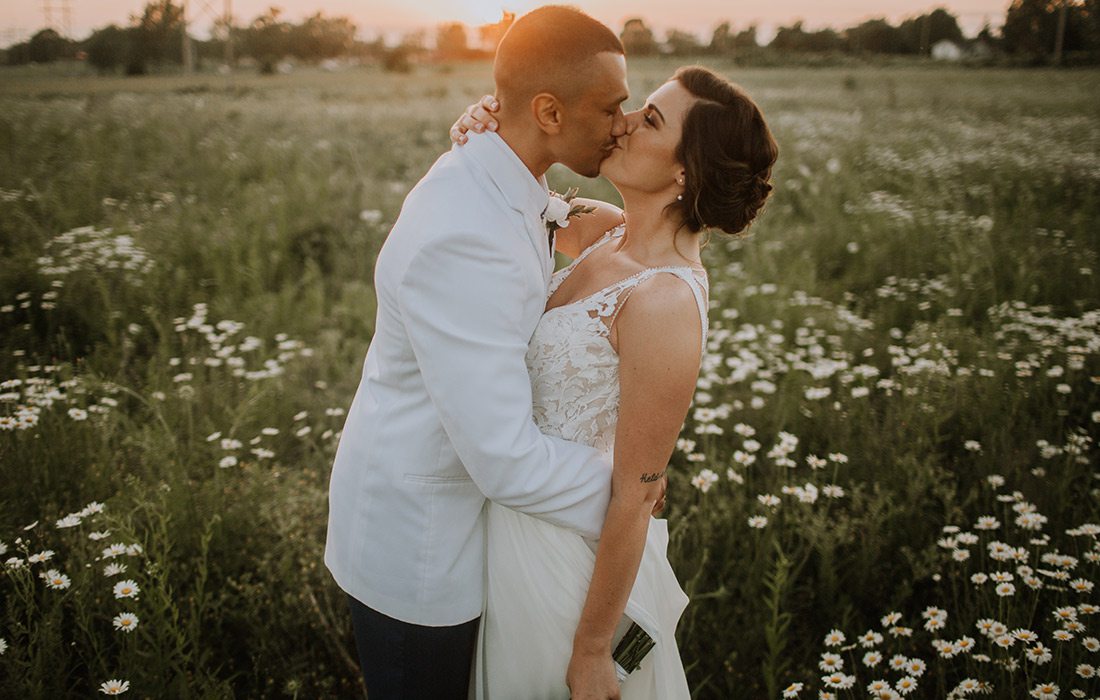 It was August 22, and Corey's birthday, at York College in Nebraska when these two first met. Corey Holmes was a sophomore resident adviser and baseball player, and Taylor Abraham was a freshman volleyball player, so they had to be on campus earlier than other students and abide by a curfew. Mutual friends were having a movie night, and the two hit it off.
The next six weeks were filled with dates and evening talks on a swing set on campus, but when Corey asked Taylor to be his girlfriend, Taylor ended things, and the two went their separate ways.
It wasn't until the annual spring performance at York College a year later that their paths crossed again. Coincidentally, they both auditioned to be a host and hostess in the production and got the roles. Fate was clearly in the works, as Corey realized his feelings for Taylor were far from forgotten. "After we dated my freshman year, I had always thought about him and pictured myself with him," Taylor says. "I had always thought it was too good to be true." Fast-forward two years to Dream Lake, Colorado. The couple was headed out on a hike, and the day before Taylor had mentioned how it would be a perfect time to propose. Corey wasn't convinced and said he'd never be able to hide his nerves from Taylor, plus he wasn't ready for that step. Taylor believed him.
Once they reached the lake, Corey told Taylor to take a video of the view. As she was doing a pan, she came full circle to find Corey on one knee.
Their story is proof that what's meant to be will find a way. The two got married in May at Mighty Oak Lodge in Lebanon and spent their honeymoon in the Dominican Republic.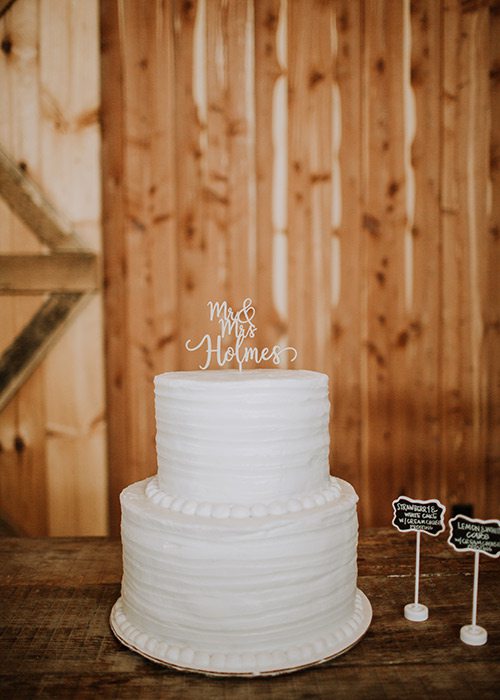 The elegant white wedding cake was made by Baked by Beth in Buffalo, Missouri.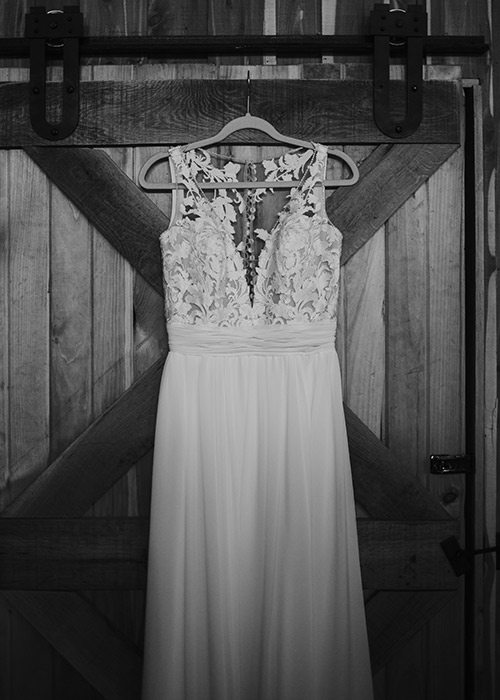 Taylor found her dress in Kansas City and fell in love with its delicate features.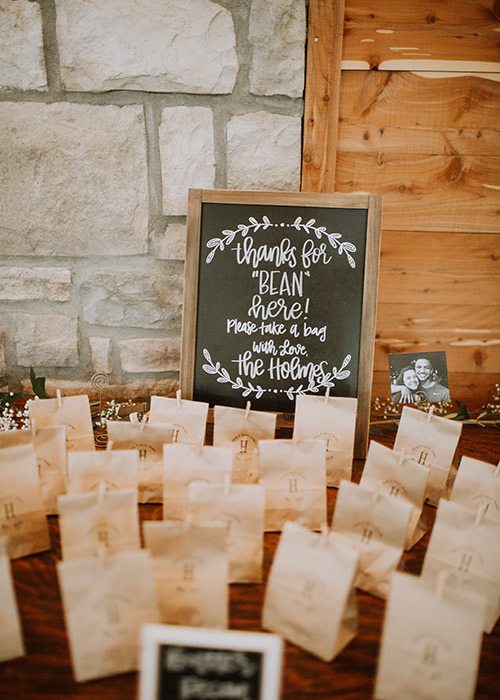 As a party favor, wedding guests received coffee beans from The Harbor Coffeehouse in Lincoln, Nebraska, and Broc Barton from Elevate Entertainment was the DJ for the event while Nana's 12 from Cuba, Missouri, catered the party.
Photos by Elise Abigail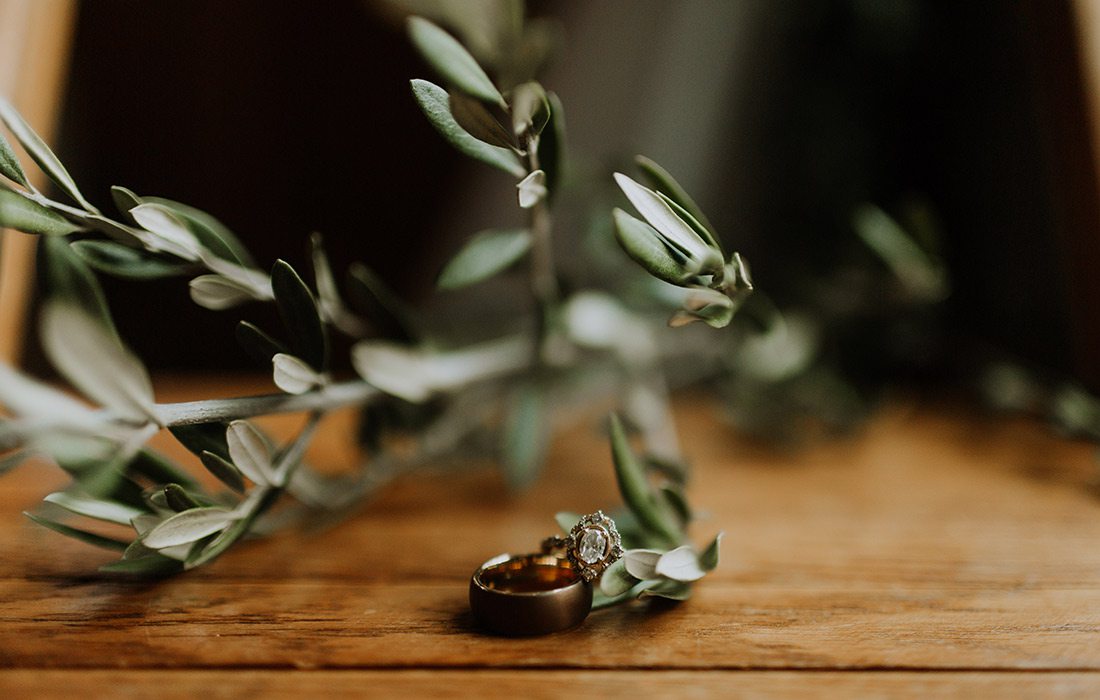 Taylor added a special touch to Corey's ring by having it engraved through a business on Etsy called Laser Engraving USA.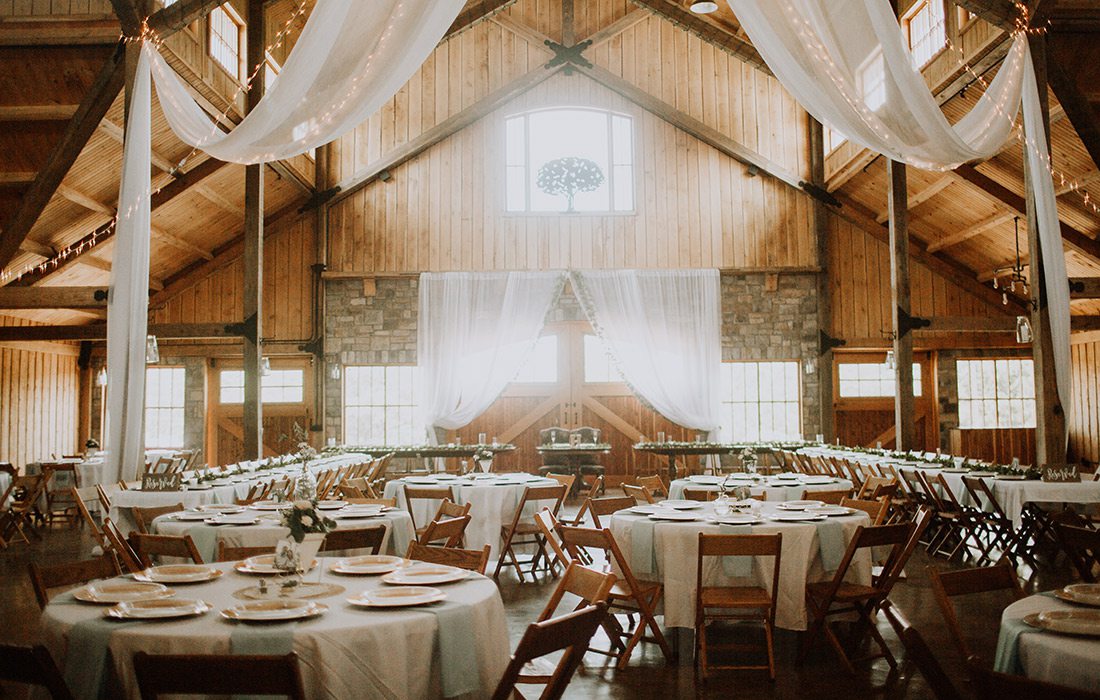 The couple chose to have both their ceremony and reception at Mighty Oak Lodge in Lebanon, Missouri. The couple had 250 of their closest family members and friends there to help them celebrate the big day.
Photos by Elise Abigail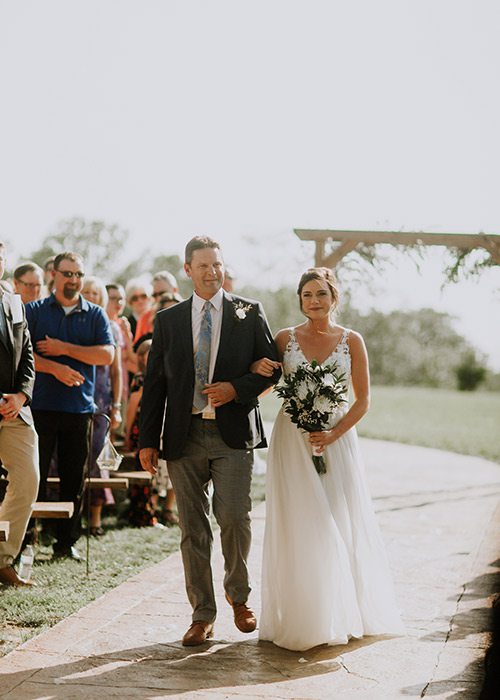 Taylor says one of her favorite parts of the day was walking down the aisle with her dad and seeing Corey along with all of their favorite people who've supported them on their journey. "It just was a surreal moment," Taylor says. "It was very emotional."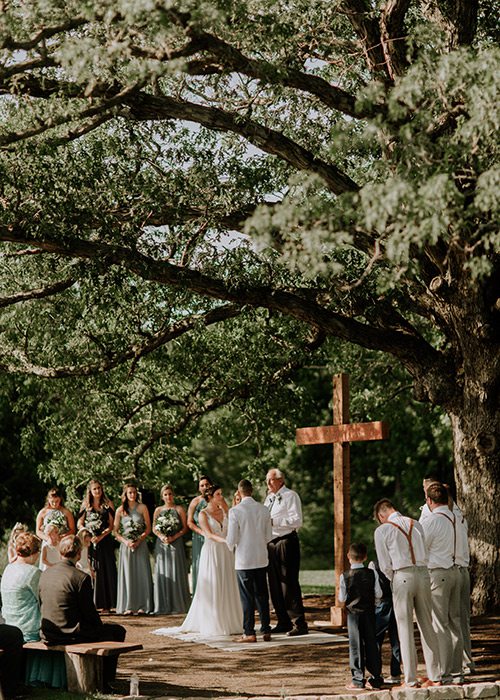 About a year after breaking up, Taylor and Corey met again after being placed together as partners in a school production. Taylor says the odds of this happening was a sign it was meant to be.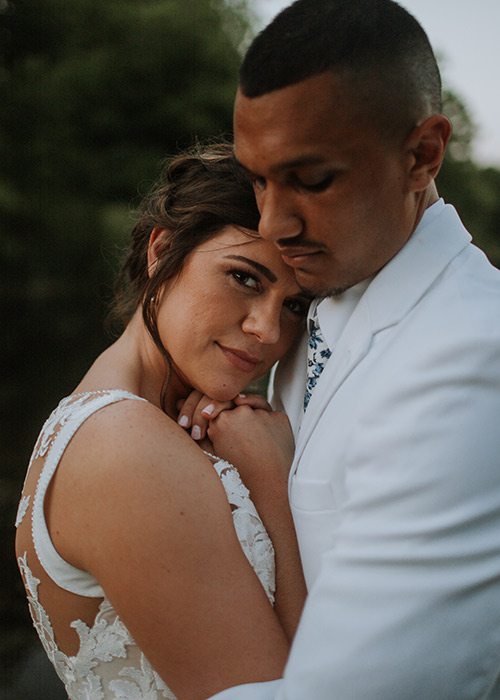 Taylor and Corey's love story had a slight twist, but the two were destined to head down the aisle.
Photos by Elise Abigail