Weddings
How to Pick Floral Centerpieces for Your Wedding Reception
We dug up the details and picked a few popular floral trends we've seen blossoming in this year's weddings.
By Adrienne Donica
Jan 2019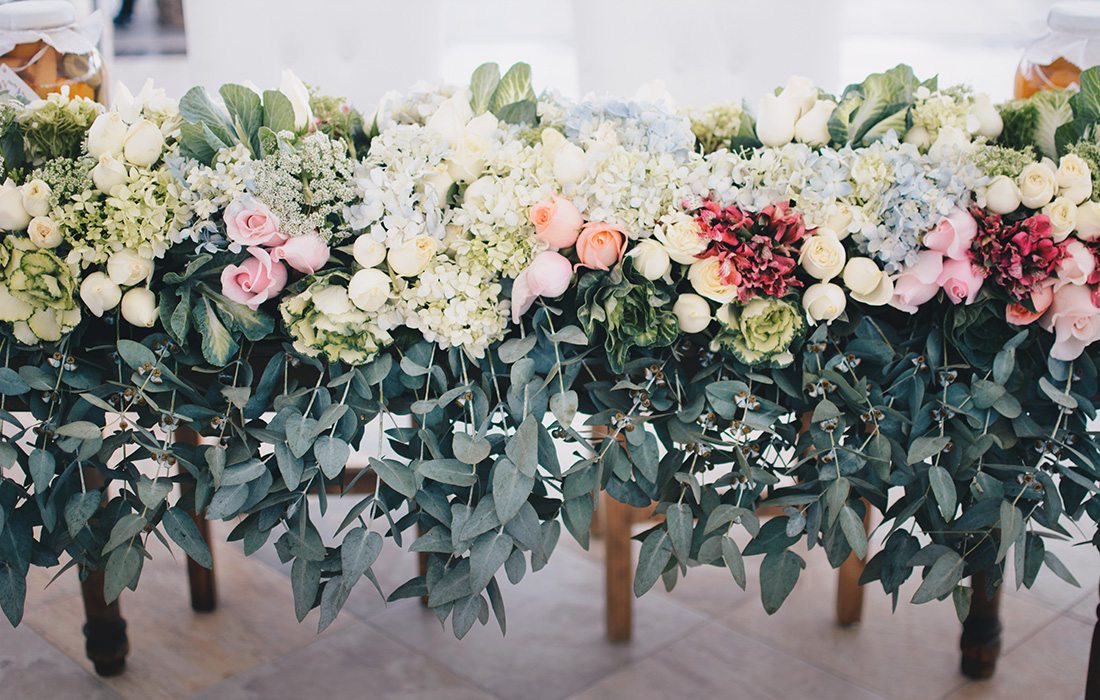 If you're like most brides, you've probably had an image of what your bouquet will look like for a while, maybe even decades. But have you thought about the other flowers—like your reception table arrangements? If not, don't stress. The good news is southwest Missouri's florists are here to help. We asked some pros to break down the basics of five popular arrangement styles, so you can start arranging!
Traditional
Great For: Tables of all shapes
Style Tips: Versatility is in store for couples who choose traditional arrangements. Depending on what flowers you choose, this style can easily accommodate multiple aesthetics. Eden Garrett, who owns Eden's Flower Truck, offers a good rule of thumb: Make sure your buds are at least double the height of the vase. "I do two to three main focal flowers and the rest kind of complementing and filling it in," Garrett says. "I usually choose the focal flowers being the same color as whatever the bride's wedding colors are."
Towering
Great For: Large reception halls
Style Tips: "If you have a big space, you almost want to lean toward your towering centerpieces to help make the space feel cozy," says Cassie Hartman, owner of Ozark Mtn Flower Truck. These tall arrangements fill vertical space between your reception tables and the ceilings overhead. If you go this way, use caution. Pat Phillips, owner of The Flower Merchant, says brides often worry about filling their venue, which can result in the decor looking crowded. Avoid this by using this style of centerpieces on half the tables. Large blooms—such as peonies, dahlias, hydrangeas, anthurium and protea—provide focal points to these sizeable arrangements, says Alex McQueary, who co-owns Queen City Blooms with Stephanie Hornickel. Curly willow branches are great fillers for a structured look, or embrace a wild look with amaranthus, honeysuckle, jasmine or smilax.
Floating
Great For: An elegant, sophisticated look
Style Tips: Quite often, floating arrangements consist of several multi-level vases, some filled with a single stem and others with a floating tea light. Orchids are a popular choice, and tulips work well in this style because of their pliable stem, McQueary says. To help these blooms stay afloat, Garrett likes to attach a small piece of bubble wrap just below the bud. For a nontraditional (and low cost!) option, Hartman recommends deconstructing flowers like monte casino asters and simply using several detached heads in a single vase. You can also incorporate evergreen wreaths around a vase's base for an organic, wintertime look.
Single Stems
Great For: DIY weddings
Style Tips: There are few rules when it comes to single stem arrangements. Mix and match your vases as well as your flower size and height for a cute and crafty look. You can display your vases in clusters or place them individually throughout the space. Astilbe, roses, ranunculus and tulips can add pops of color, or select eucalyptus or fern for a simple green look. "Jewel-toned medicine bottles and goblets are a really big trend right now," Hartman says. Another trend Hartman has seen is placing the head of a flower, such as a rose, on top of a candlestick as part of a tapered candle arrangement.
Garland
Great For: A wild, romantic feel
Style Tips: Arguably the trendiest arrangement right now is garland. This style can be designed with or without blooms, and the aesthetic can swing from formal to bohemian and in a variety of lushness. Although you can connect garland to a water source, it's best to select hearty plants that can survive without H2O for a while. Consider nagi, eucalyptus or evergreen foliage in winter accented with roses, carnations or hydrangeas, McQueary says. If you choose a greenery-only garland, Garrett recommends purchasing it the day of your wedding to ensure maximum heartiness.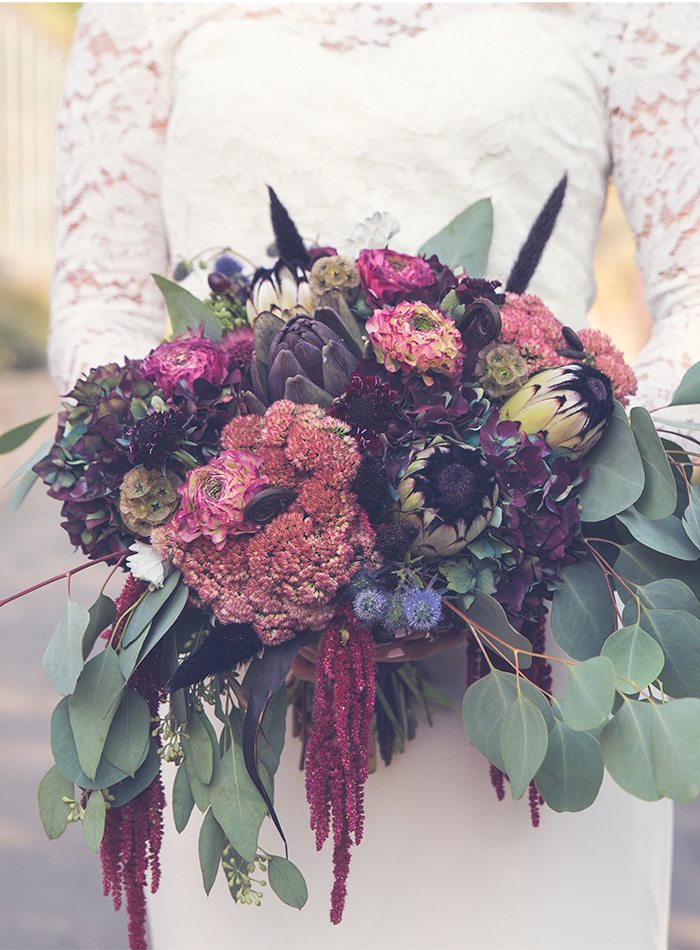 Photo courtesy Kace Rodriguez, Unsplash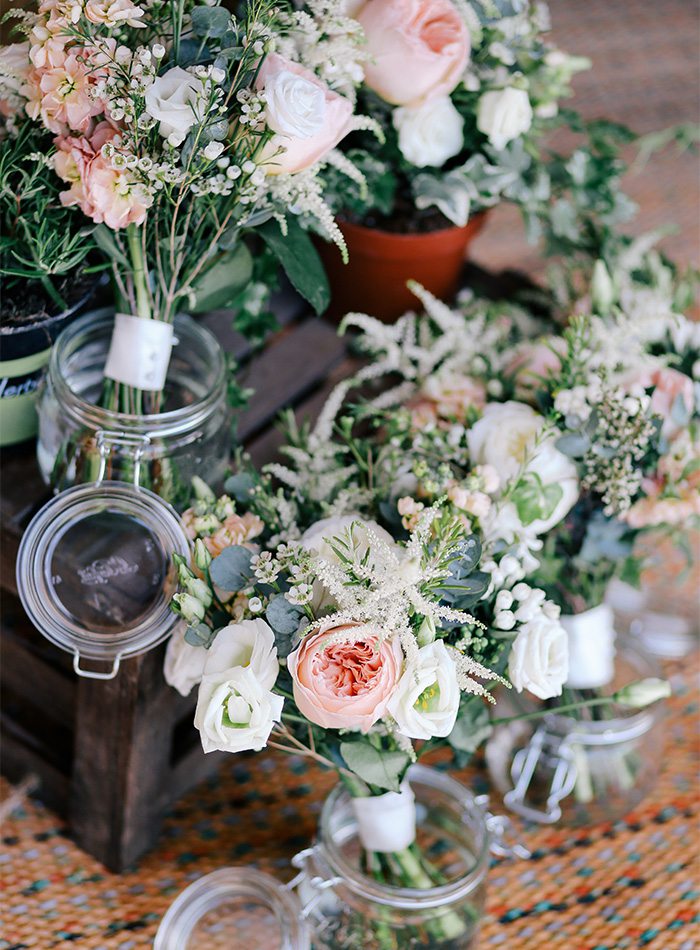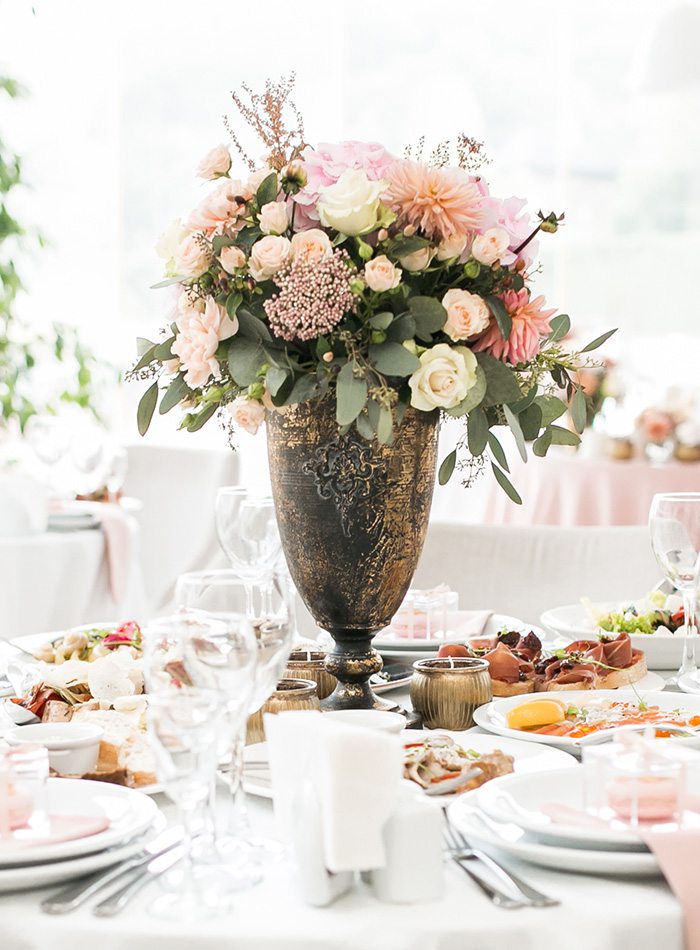 Photo courtesy Shutterstock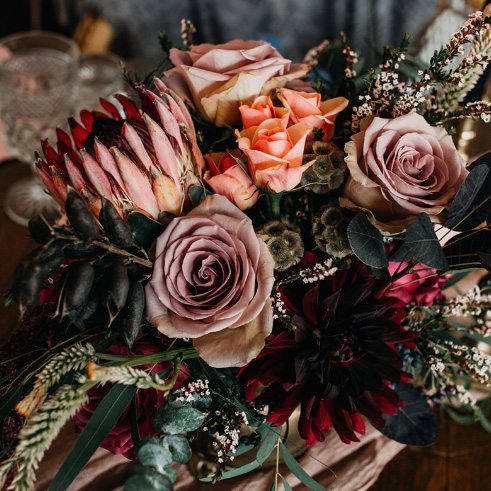 More Petal Pros
Need help with your flower arrangements for your big day? Look no further! These pros can help you plan and assemble stunning centerpieces and bouquets no matter your style and budget.
Eden's Flower Truck, Springfield, 417-830-4005
The Flower Merchant, Springfield, 417-883-8580
Hy-Vee Floral, 1720 Battlefield Road, Springfield, 417-881-1170
The Nest, 1856 E. Cinderella St., Suite C, Springfield, 417-889-6707
Ozark Mtn Flower Truck, Springfield, 417-830-4005
Queen City Blooms, Ozark, 417-551-2259
RosAmung Thorns, 2030 S. Stewart St., Ste. 112 Springfield, 417-720-4004