Camping
Four Great Missouri State Park Campsites Near Water
Four state parks offer great camping near lakes and streams, perfect for fishing and boating activities to fill the days leading up to summer.
By Lucy Caile
Apr 2021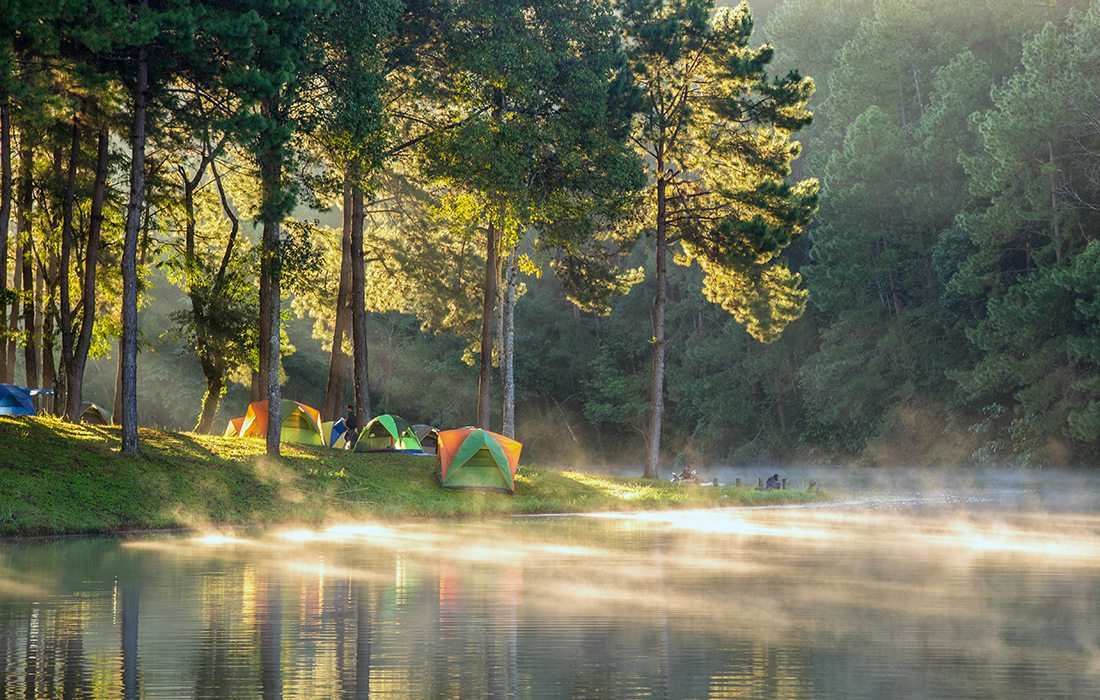 Bennett Spring State Park
Located in a valley surrounded by tall oak hickory trees, Bennett Spring makes the perfect spot for fishers looking to stay a few nights catching trout. Five different campgrounds in the park provide the perfect place to camp near the water, enjoy campfires at night and fish and canoe during the day. Rainbow trout appear daily in the spring, which leaves plenty of opportunities for those wanting to get a good catch. Between fishing trips, the park offers canoes, rafts and kayaks for rent on an individual basis. Bundle up and enjoy the amenities that spring in southwest Missouri provides.
[MORE: Visit Bennett Springs State Park and Hike the Natural Tunnel Trail]
Pomme de Terre State Park
With the unpredictable weather in April, Pomme de Terre campsites serve as a great spot for those who want to camp in the spring while still staying dry. Two campsites, Pittsburg and Hermitage, provide a great place to stay near activities. The grounds are not too close to the lake, which makes the area a great place to set up your campsite. Check the weather before camping and dress accordingly, with rain jackets and layers. Canoeing and kayaking are available in Greg Fowler Lake, plus there are lots of chances to catch bass, walleye, catfish, crappie or muskie. The lake is usually well stocked with all of them.
Roaring River State Park
With eight hiking trails throughout the park, Roaring River State Park is a great place to get moving. Three campgrounds around the park offer electric grounds for RVs and basic grounds for tents. Spend the day hiking, swimming, picnicking and fishing. If you're brave enough, take a dip in the 55 degree water or grab an inner tube and go on the first float of the season. The lake also offers tons of fishing opportunities—especially for Rainbow Trout, which are stocked daily by the Missouri Department of Conservation in 33 pools along the river's edge, which is more than 2 miles long. 
Stockton State Park
Pack up your boat and diving gear because nearby Stockton State Park has everything you need to enjoy fun in the water in the spring. Five walk-in campsites offer easy access to the water. Plus, pontoon boats, bass and fishing boats, kayaks and canoes are all available to rent. There are no launch fees or motor restrictions on this lake, and you can launch at the marina or at Hartley Cove. Check the weather before heading to the park and dress in layers to make the most of the outdoor experience. This lake is best known for sailing during the summer, but there is plenty to do and see out here in the spring.