Gardening
Where to Find Pumpkins and Fall Produce in Springfield, MO
Fall is officially around the corner, which means lots of fall flowers and local! To make things little easier, 417 Home's Editor-at-Large has a list of her favorite local spots for autumn goods straight from 417-land.
By Heather Kane
Sep 12 2019 at 8 a.m.
Fall Flower Stems
If fresh cut stems are what you're after, make a stop at the center city Fassnight Creek Farm. They have plenty of zinnias and cockscombs that they will cut for you right then and there. Cider Days will be another great stop for fresh fall flowers, with mums and fresh cockscomb stems already cut and ready for purchase. Of course the Ozark Mountain Flower Truck will be there offering up a variety of autumn flowers so you can create your own unique arrangement. Millsap Farms has also been creating some magical mixes for market shoppers lately, and you'll want to keep an eye out for seasonal bouquets at The Farmers Market of the Ozarks too!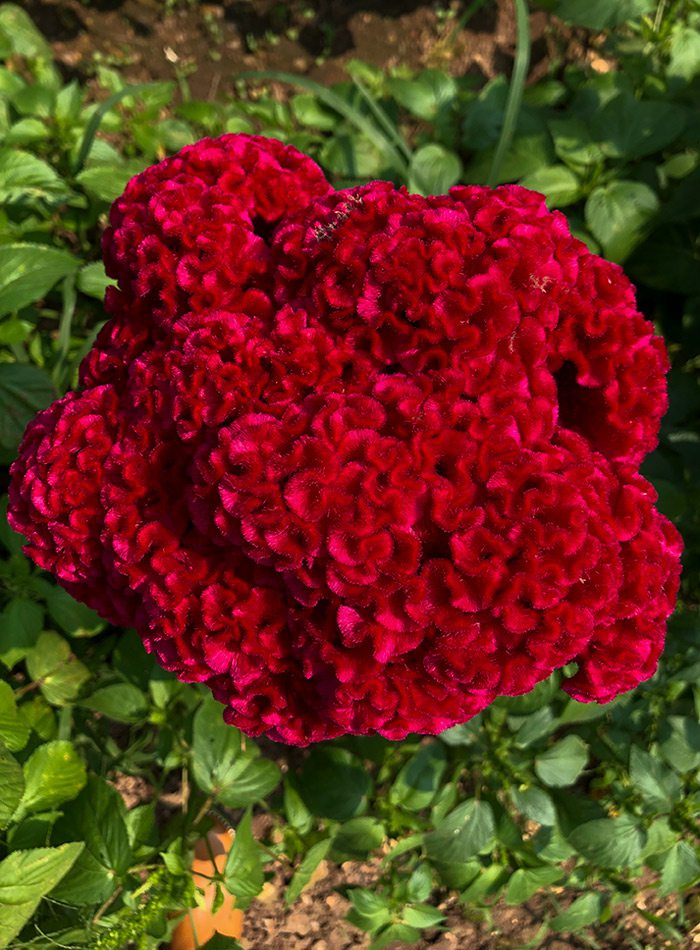 A large blossom of cockscomb at Fassnight Creek Farm.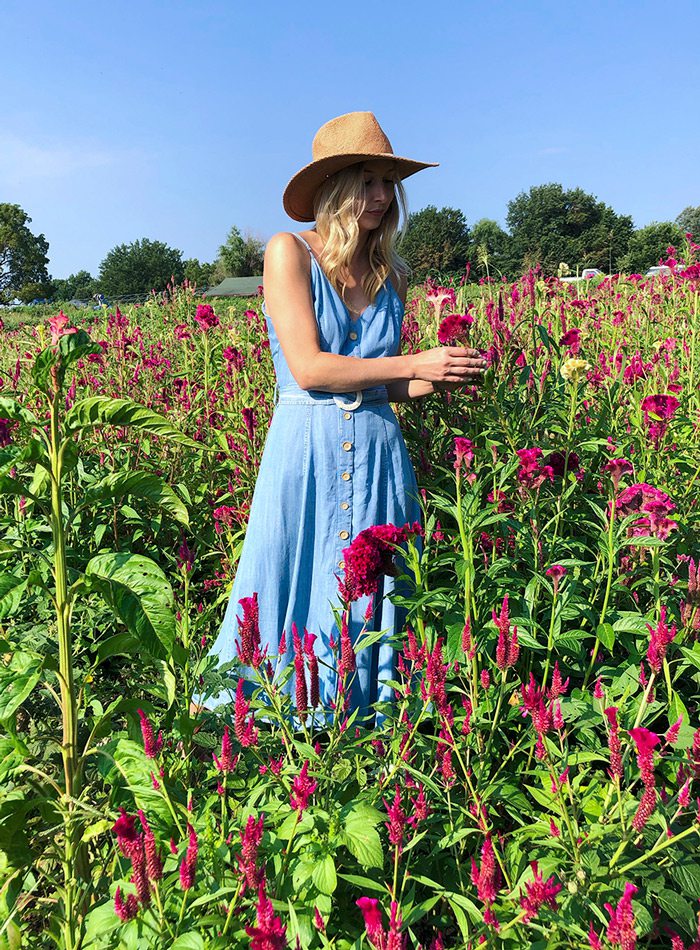 A field of cockscomb and celosia at Fassnight Creek Farm.
Photos by Heather Kane
Hearty Mums 
The Ozarks is always brimming with beautiful mums during the fall season but my favorite spot to find them is Wheeler Gardens. With plenty of colors and sizes to choose from, they never seem to disappoint. Their collection of glazed pots in vibrant fall colors makes it a one-stop shop. If you're looking for a wide variety of mums head out to Wickman's Garden Village for Mum Town! You will find several different varieties of mums including one of my favorites: The Puff White Aster mums. They look more like little daisies then a traditional mum.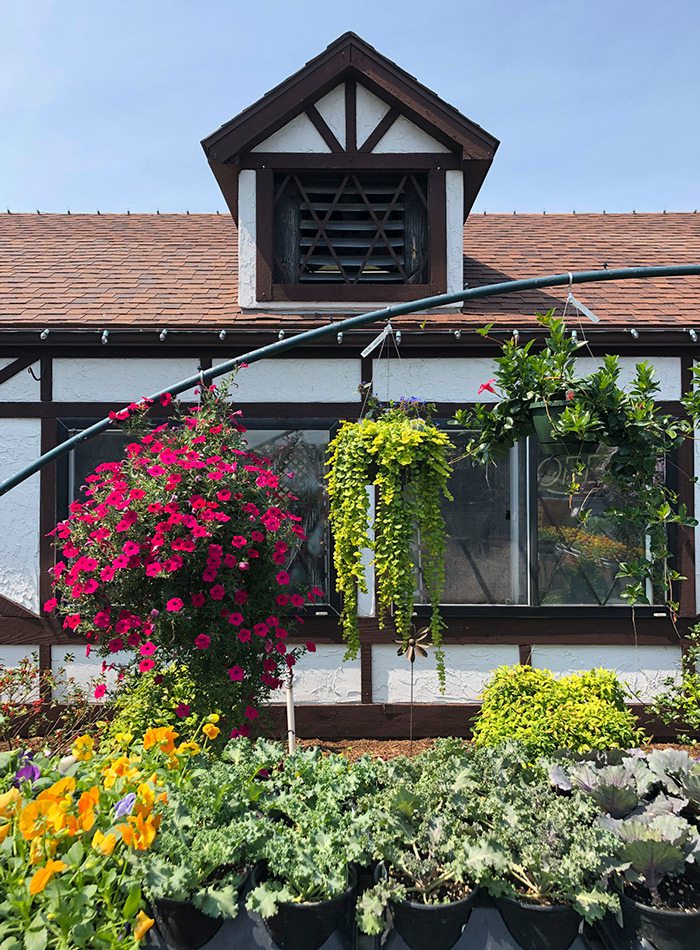 Wickman's Garden Village.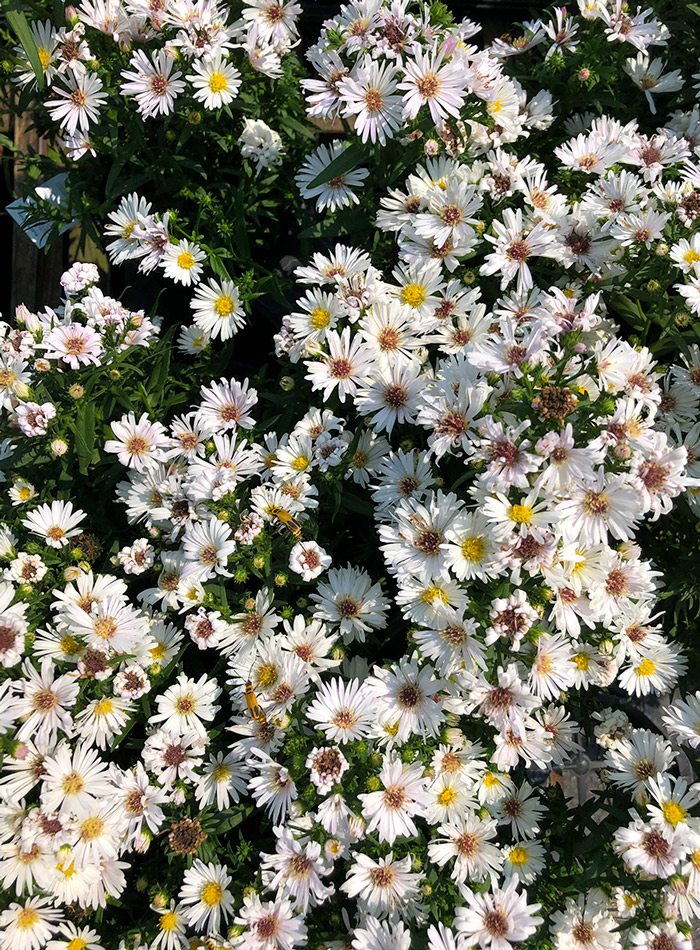 Puff White Asters at Wickman's Garden Village.
Photos by Heather Kane
Heirloom Pumpkins and Gourds
There are plenty of places to get pumpkins locally, but I love sorting through the unique varieties of gourds, heirloom pumpkins and colorful squash at Pickin' Patch Farm in Marionville. If large and in charge is what you're after, Fassnight Creek Farm has some of the biggest varieties of heirlooms I've seen this season. Their collection of prize-winning pumpkins will be arriving closer to the first day of fall.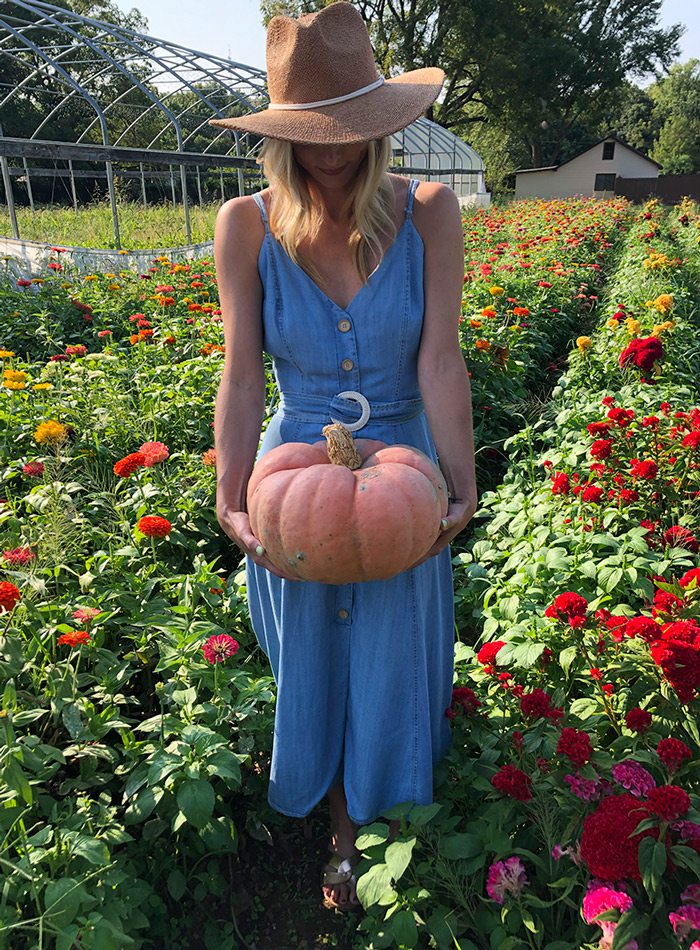 Heather Kane holds an heirloom pumpkin at Fassnight Creek Farm.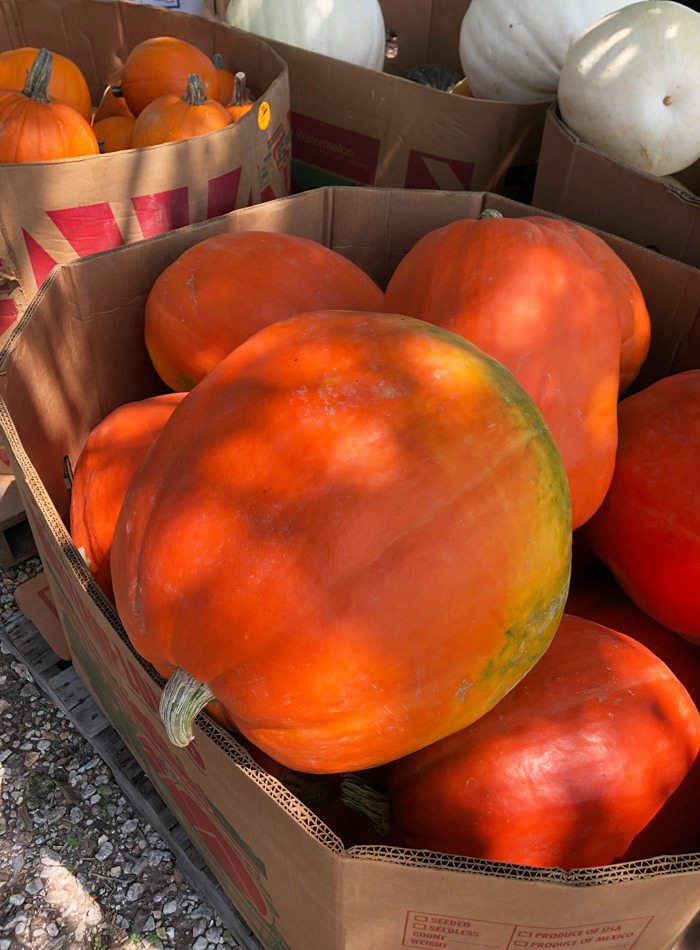 Large heirloom pumpkins at Fassnight Creek Farm.
Photos by Heather Kane
Apples and Pears 
The local farmers markets are a great place to grab a bushel of apples or pears, but if you want to pick your own peck, head out to Sunshine Valley Farmstand. Pear season is almost over, but apple season is ripe for the picking with varieties like September Wonder Fuji turning a lovely pink right now, or choose from other varieties like Gala, Jonathan, Ozark Gold, Empire or Lura Red. Whether you're baking, eating or making apple butter, they have an apple just for you. For a great breakdown of each variety click here but don't stop there! May I suggest a Terrell Creek's cranberry and pecan goat cheese? It has a hint of orange zest and is the perfect combination for a fall-inspired salad with fresh apples or pears. For those who like to keep things funky, try pairing your apples with Cambozola Triple Cream blue cheese from Brown Derby International Wine Center. It's creamy enough to spread easily on an apple, so you can forgo the cracker.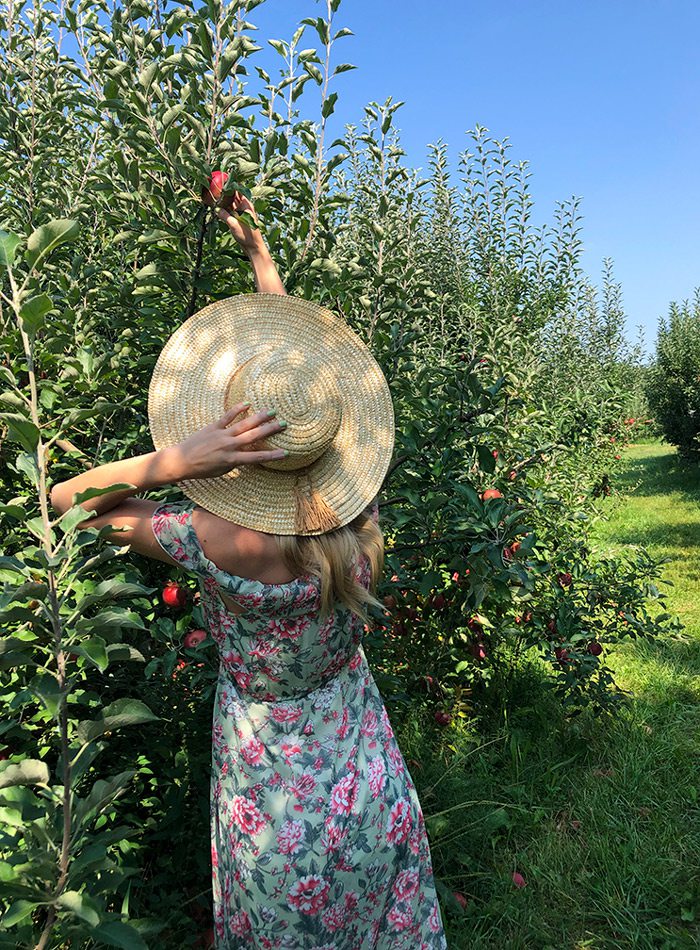 Picking September Wonder Fuji apples at Sunshine Valley Farmstand.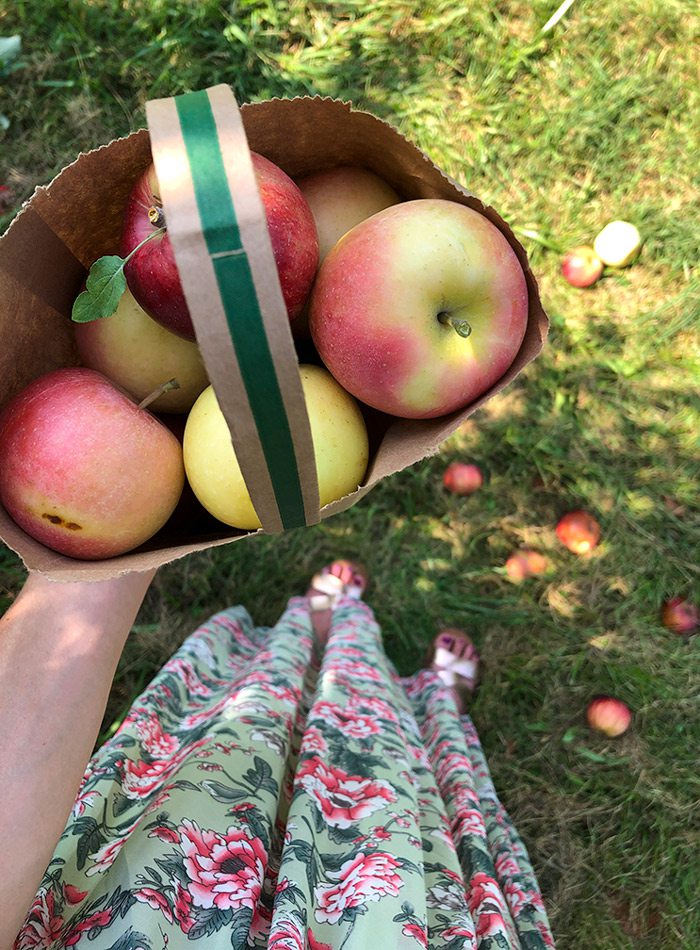 A bag of Wonder Fuji apples from Sunshine Valley Farmstand.
Photos by Heather Kane
Jams and Butters
If you ask me, there's nothing like a delicious jam or jelly made at the Ozark Country Kitchen in Dunnegan, MO. They're known for harvesting their own raw honey, homemade sorghum and a large variety of jams and jellies which are all sold at the Greater Springfield Farmers Market. A few of my fall favorites are the Damson plum jam, pear honey and, of course, their apple butter that's made with real cider. If you want to see apple butter-making in real time, just like the good ol' days, don't miss Apple Butter Makin' Days. You will get to see large, 100-year-old copper pots in action and can take home some of the authentic apple butter. And you can always make your own with the apples from Sunshine Valley Farmstand!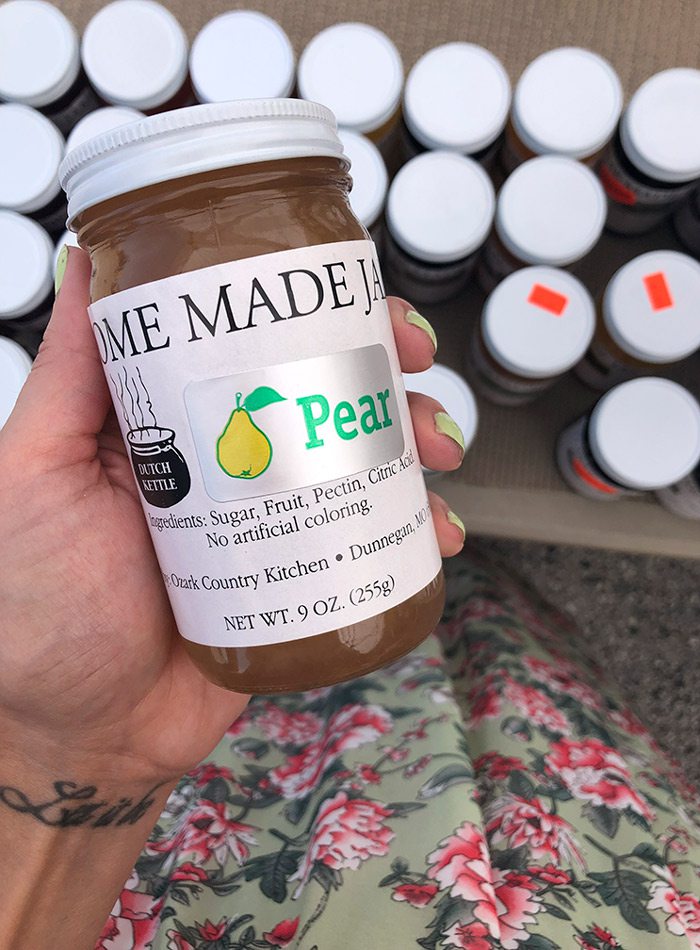 Pear Honey at the Greater Springfield Farmers Market.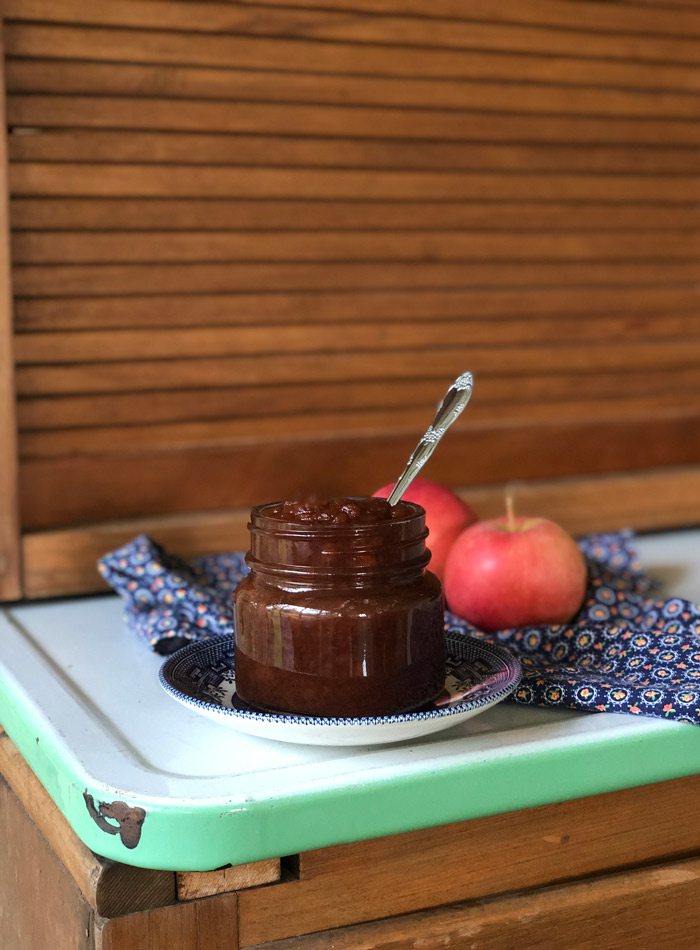 Photos by Heather Kane