Things to Do
Visit Big Sugar Creek State Park in Pineville, MO
Welcome to Missouri's Big Sugar Creek State Park, an impressive 2,048 acres that is home to region-specific plants and animals.
By Nevada Moenning
May 2020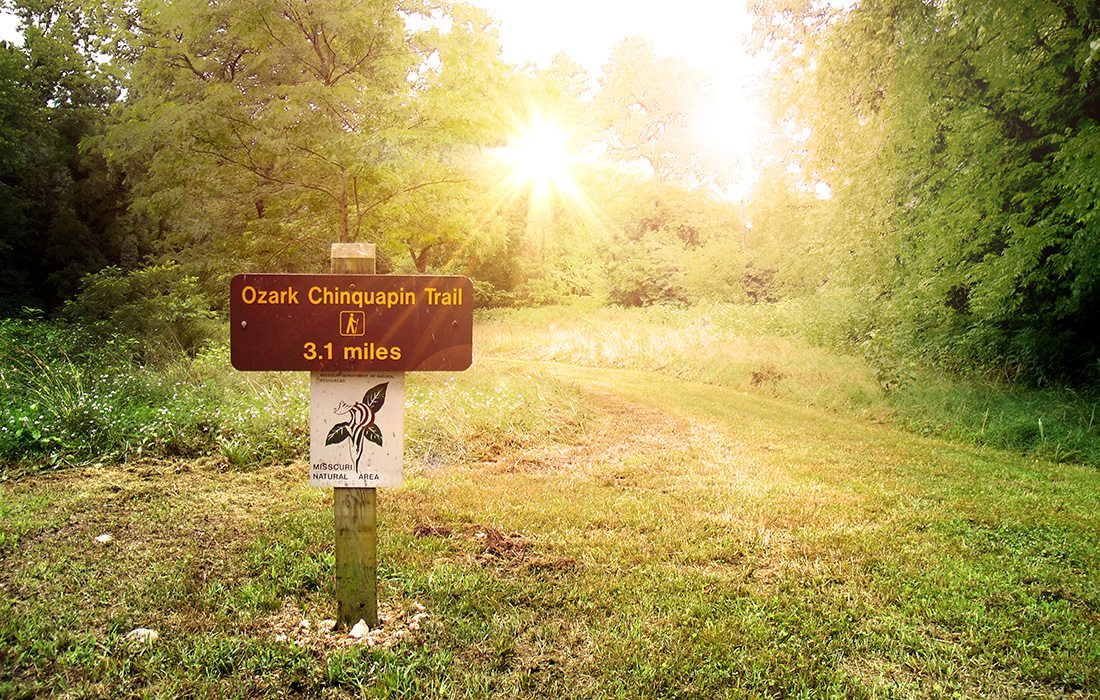 Anytime is a great time to visit Big Sugar Creek State Park (7126 Big Sugar Creek Rd., Pineville, Missouri, 417-847-2539) because it's open year-round from sunrise to sunset. Established in 1991, Big Sugar Creek State Park is located two hours southwest of Springfield and is home to 2,048 acres of beautiful oak and oak-pine savannas, steep hills, rock ledges and grassy glades that are rich with wildlife.
This rugged Elk Hills forest is crawling with animals and plants unique to southwest Missouri, which well represents its natural diversity. The clear-flowing streams contain one of the most distinctive fish habitats with many regionally restricted species. Bald eagles, armadillos and roadrunners are just a few of the animals you can spot here, and the prickly pear cactus is just one example of the 345 types of plants in the park. Other plants native to this part of the Ozarks include the Ozarks Chinquapin, Ozark Corn Salad and Arkansas Bedstraw.
The rich population of birds brings birdwatchers here to try their hand at spotting some of the 134 types of birds in the park. Eighty seven types of these birds are breeding residents in the area.
If you aren't interested in birdwatching or plant-spotting, take a hike on one of the trails. The landscape might be challenging, but the stunning scenery is worth it for a hiker of any experience. The Ozark Chinquapin Trail, a 3.1-mile hike, winds through the park's unique natural features and around the middle of the park, while the shorter white connector trail sends you to the back of the upper hillside and gives you a beautiful bird's-eye view of the park. This area is known as the Elk River Breaks Natural Area.
Big Sugar Creek State Park also offers interpretive programs that can be arranged through the staff at the Roaring River State Park nature center or park office. People love this park's natural beauty and solitude, and that is what brings them back, so hop in the car and drive on over to experience it for yourself.