Things to Do
Exploring Dunnegan Memorial Park in Bolivar, Missouri
Head to Bolivar, Missouri and explore the city's most popular park, Dunnegan Memorial Park.
By Jenna deJong
Mar 2021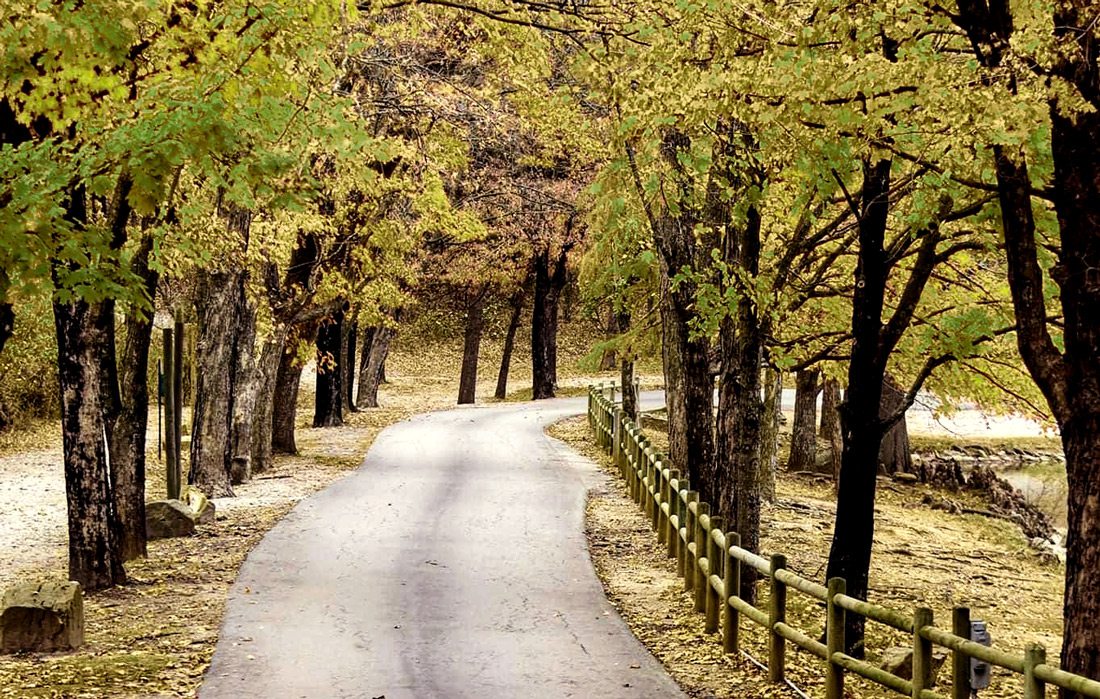 Springfield isn't the only city in the region that has a host of parks to visit and explore. Bolivar is home to six parks and each has its own history and offers a variety of activities. The next time you have a full, sunny afternoon blocked off your calendar, visit the city's most popular park, Dunnegan Memorial Park. Its 44 acres offer visitors plenty of activities including multiple playgrounds, one of which was made for children with disabilities, a small lake, a walking trail that's just over a mile, a path for cross-country runners, seasonal restrooms, a few pavilions, picnic tables and barbecue grills.
While there, visitors should scout out the many QR codes posted around the park. Using a smartphone, these codes give visitors information on the various vegetation species growing on the property. Besides the fauna, visitors also frequent the park for a chance to see a swan or peacock. In fact, Tracy Slagle, city administrator for the City of Bolivar, says the peacocks are so prevalent in the area that occasionally, the city accepts bids for people to take a few home with them.
The land officially became a park in 1923. Before that, local officials believe the land used to be a cattle farm owned by the Dunnegan family, who were prominent bankers and land-owners living in Polk County in the 1900s, according to Kerry Douglas, who is involved with Friends of Bolivar Parks and is a former city attorney for the City of Bolivar. Douglas says the two Dunnegan brothers, named Benton and John, ran what is now Mid-Missouri Bank in Bolivar. The land was owned by their father, Thomas Hart Benton Dunnegan.
The Friends of Bolivar Parks, which is a local group dedicated to making improvements in Bolivar's many parks and scenic areas, is focused on a couple of projects to enhance visitors' experience. One such project is getting Wi-Fi installed within the park. Slagle said it's not uncommon to see students set up hammocks and study outside during the warmer months and with added community interest, it's just one more component that only adds to the appeal of Dunnegan Memorial Park.