Things to Do
Take a Dip at Fassnight Park This Memorial Day Weekend
Plan to spend your Memorial Day weekend at Fassnight Park with its beloved old-school pool.
by Jo Everhart
May 2021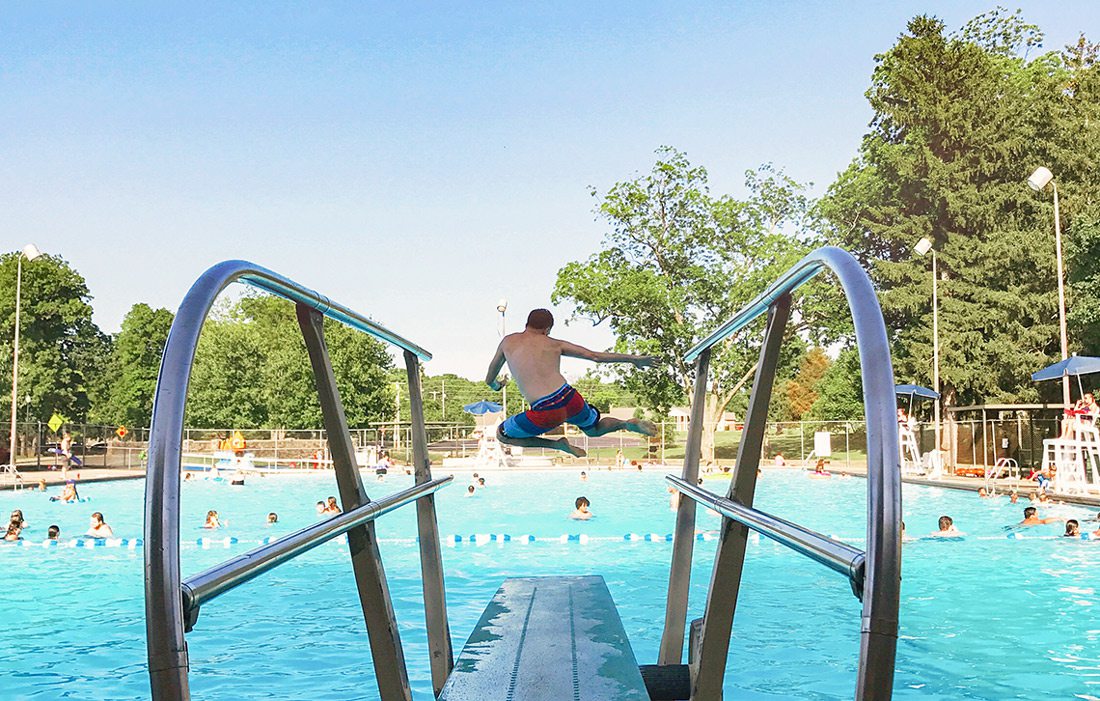 Hot dogs on the grill with friends gathered around a picnic table—it's just part of what we love about Fassnight Park's (1301 S. Campbell Ave., Springfield, 417-864-1049) perfect start-of-summer vibes.
The centerpiece of the park is the pool—the largest in the Springfield-Greene County Park Board system. It's easily recognized by the 1920s two-story pool house, which still has the original construction with a functioning pool house on the first floor and a rentable pavilion on the second. The Park Board's goal is to open Memorial Day weekend depending on COVID guidelines. "Opening day is special in and of itself," says Jenny Edwards, public information administrator with the Springfield-Greene County Park Board. "It's always fun to watch the kids swimming. It's usually a little chilly still, but they will not be dissuaded by that." The pool is open to the public throughout the day and holds private swim lessons in the morning.
The park belonged to the Fassnight family, and Parkview High School was eventually built on the hillside by it and named after it's beautiful view of the park. "Fassnight has an interesting history and a lot of it," Edwards says. Most notably, Fassnight had one of the first softball fields in the area. Fassnight Park is one of 10 historic parks in the system, but it's made unique by its landscape, which includes the creek that runs through it plus historic stone bridges for an old-school look.