Things to Do
Get Out and Explore All That Grant Beach Park Has to Offer
Starting even with its name, Grant Beach Park is full of hidden surprises.
By Ren Bishop
Jan 2021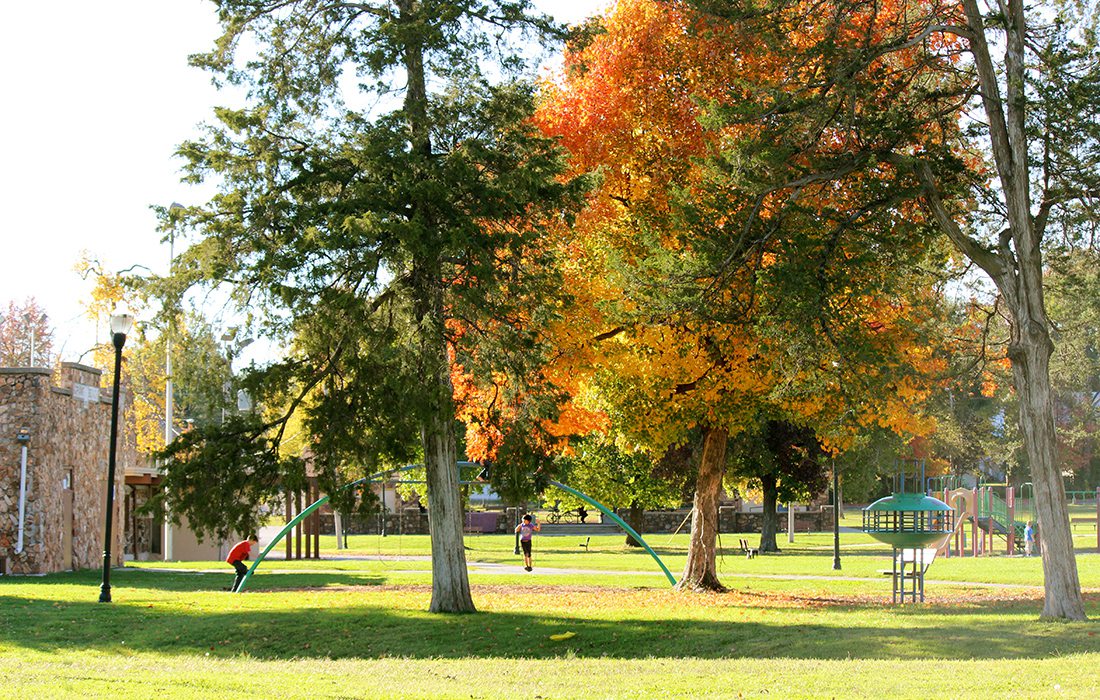 When Grant Beach Park opened in July 1914, an estimated 10,000 people were in attendance. In the 106 years since, the north Springfield park (1401 N. Grant Ave., Springfield) has been a mainstay to its community. There's history all across its 14 acres, says Jenny Fillmer Edwards, Public Information Administrator for the Springfield-Greene County Park Board.
"It was initially named Woolen Mills Park, after a mill on the property at the time," Edwards says. "In 1915, it was officially named Grant Beach Park because there was a stream that flowed through the area. The Park Board dammed the stream to build a lake for swimming, then hauled in sand to make a beach along the edge. So there really was a beach in a park off Grant Avenue."
Grant Beach has always been known for its swimming, but in 2011, the pool was rebuilt as a modern, outdoor aquatic center. A few steps away, visitors can't miss the Railroad Historical Museum and Frisco Locomotive No. 4524, installed in 1953. The Grant Avenue neighborhood has long had a connection to the Frisco Railroad, with many Frisco engineers and executives living nearby in the 1920s.
"With passenger trains nonexistent in Greene and surrounding counties, the museum is the first time many of our visitors have been inside a train," says John G. Felin, vice president of the Railroad Historical Museum. The museum and the nearby WWI monument are just two of the attractions that make Grant Beach Park a community hub.
"It's poignant to come upon the World War I marker on the way to a swimming pool," Edwards says. "No one is living who remembers the 89 soldiers lost, but it illustrates that Springfield is a part of the greater story of our history."