Things to Do
Walk Through History at Osage Village State Historic Site
Let your imagination run wild at the Osage Village State Historic Site, where the Osage Indians first began trading with European settlers.
By Jenna deJong
Feb 2020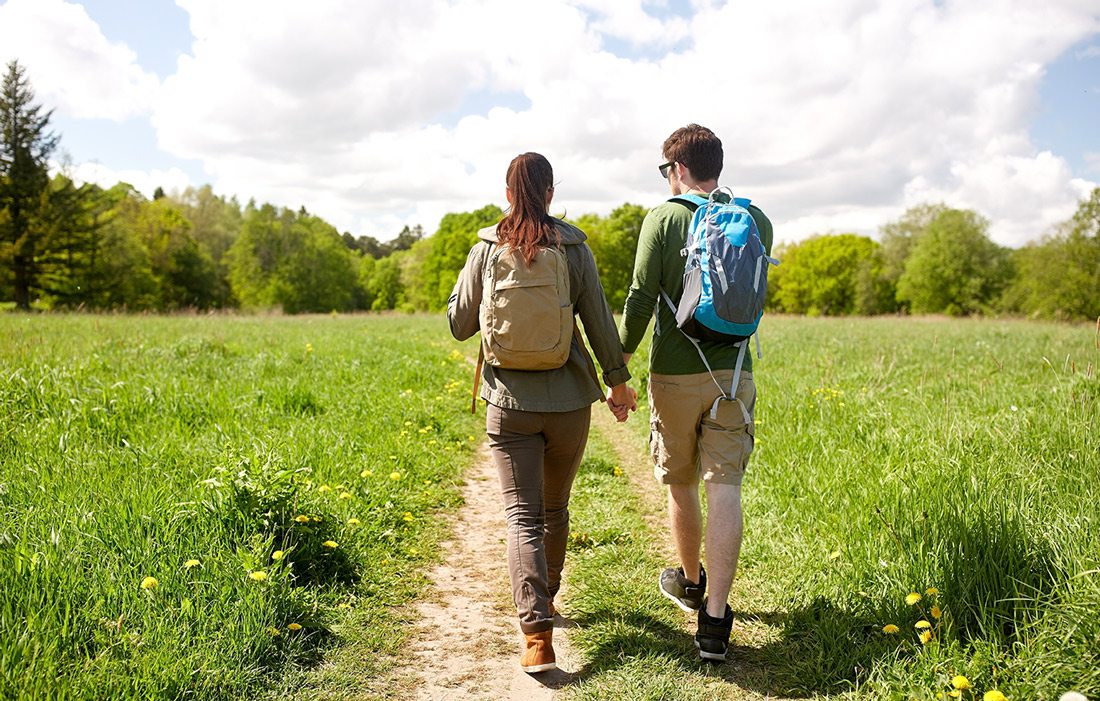 Less than two hours northwest of Springfield hides the Osage Village State Historic Site, a quiet 100 acres that's rich with the history of the Osage Indians and complete with a short interpretative walking trail. The site pays tribute to a village of nearly 3,000 people who lived in the area between 1700 and 1775. According to the Missouri State Parks website, Charles Claude du Tisne was on his way to negotiate peace with the Pawnee when he spotted a village of Osage Indians on a hill near the Osage River. The site today has a walking trail with 10 interpretive steps to help visitors visualize what life was like during his discovery.
The park is small, and its only feature is the walking trail, yet Beth Bazal, facility manager for the Osage Village State Historic Site, says this little piece of history is worth the short trip and walk. Since this trail only offers self-guided tours, Bazal recommends grabbing a brochure from the interpretative kiosk at the trailhead, so visitors can get a feel for the life the Osage Indians lived before moving to Kansas, then Oklahoma. Before beginning on your journey, Bazal says to bring an active imagination: The park is kept almost the exact same as it was all those years ago, to pay homage to the village.
While on the trail, Bazal says to stop at a bedding of rock to take the best photo. Off in the distance, visitors can see the Blue Mound, where prominent chiefs of the tribe are known to be buried. This piece of land is owned by private individuals and off limits to park visitors, but the view can still be taken in from multiple steps in the park, including this bedding of rock. At this point, visitors can also witness the leftover remnants from when the tribe used the area to crack nuts or sharpen weapons.
The park itself takes only about an hour to soak in, and in frigid February temperatures, that might be all we can stand. But head south to Nevada where the Bushwhacker Museum (212 W. Walnut St., Nevada; 417-667-9602) is located, and visitors can view the artifacts found at the Osage Village site, where archeologists relinquished their many finds over the years.