Things to Do
Where to See Winter Wildflowers
February and March are some of the best months to seek out winter wildflowers like Spring Beauties and Rue Anemones.
By Jenna deJong
Feb 2021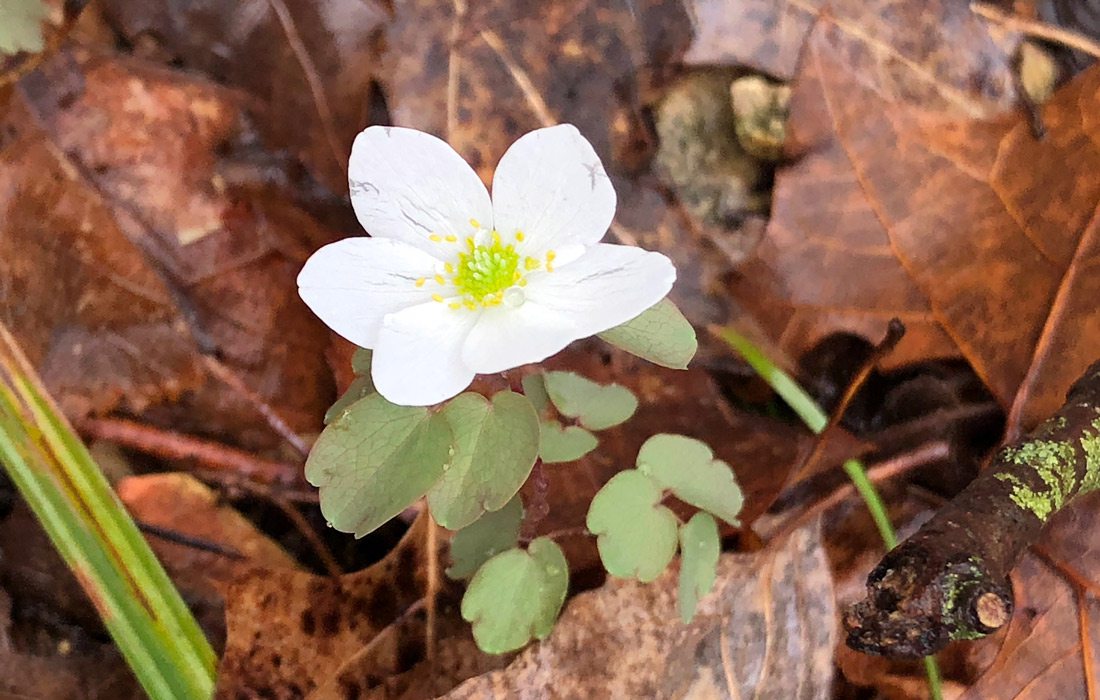 While this park (1491 State Road D, Camdenton) is known as the land of fallen ruins, it's also one of the best spots to see thriving winter wildflowers. Cindy Willis, a 37 North Expedition master guide, says adventurers should seek out little forest flowers like Spring Beauties and Dutchman's Breeches. These begin to bloom in March, but if the area gets some warmer sunny days, they could bloom earlier. Willis recommends hiking the Spring Trail and the Colesseum Trail for the best viewing. "In hilly areas, the blooming starts earlier at the top of slopes where the flowers get more sun, and lower areas bloom later," Willis says. "It makes for a longer overall bloom time, so you have a better chance of seeing flowers." Plus, the Pawpaw trees are also a sight to see. Willis says they're known for their unusual maroon flowers that bloom on bare branches.
Head south to Arkansas and Willis says it's like jumping ahead a few weeks. This scenic area (1543 Madison 3500, Witter, Arkansas) is home to a variety of species like Spring Beauties, Toothwort, Rue Anemones and Trout-Lilies. There's only one trail here, which closely follows a stream. "Stream-side trails like this one are a good place to look for early flowers because the soil still has enough moisture near streambeds even though spring rains haven't started yet," Willis says. "The tree-less space over and at the edge of a stream also lets more sun get to the ground, so these areas warm up a little quicker."
Occasionally, Prairie State Park  (128 N.W. 150th Lane, Mindenmines) will host guided winter hikes to see some of its winter wildflowers. According to the park's website, tallgrass prairies once covered more than a third of Missouri, and today, less than 1% remains, much of it preserved at Prairie State Park. This is also a good spot to see Spring Beauties, according to its wildflower checklist. Use this cheat sheet throughout the year to see which flowers are blooming in the area.