Things to Do
Your Guide to Guided Fun in Southwest Missouri
If you're the type of outdoorsy person who loves to be outside but doesn't want to have to do the planning, we have good news. There are tons of fun 417-land activities that help you connect with the Ozarks while pros plan all the details.
By Katie Pollock Estes
Jun 2022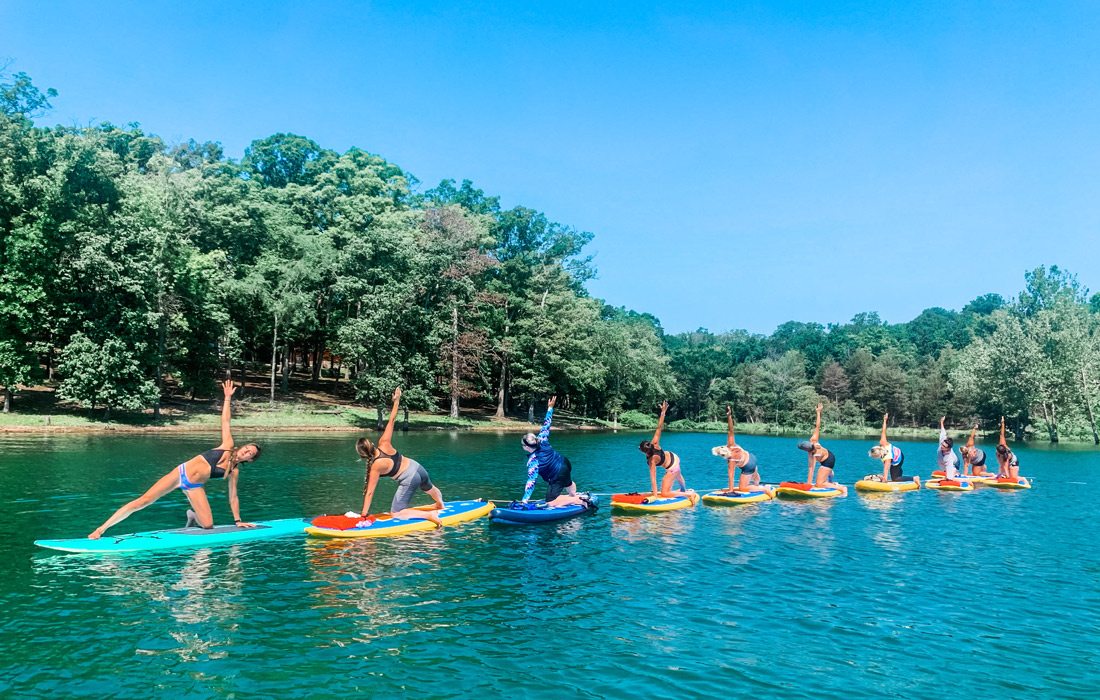 Goat Hike + Winery
June 4 through 37 North Expeditions

You can leave from Springfield or Bentonville for this hike through the gorgeous Ozarks—led by 37 North Expeditions with some furry friends from Snake Mountain Pack Goats as your hiking companions! You'll pass waterfalls and gorgeous views as you take a 3.5-mile loop trail around the beautiful Devil's Den State Park. After your hike you can wine down at Sassafras Winery. And in case you don't see this in time for the June event, don't worry! The goat hike shows up frequently on the 37 North event schedule and the next one is slated for July 3.
Float and Hike
June 17 and 24 through Springfield–Greene County Park Board's Outdoor Initiatives, register by calling 417-891-1550

The order of operations for this event is: paddle, hike, paddle, snack. It begins at Lake Springfield Boathouse for a guided float down the James River Water Trail. You'll paddle all the way to Springfield Conservation Nature Center for a hike before floating back to the boathouse for snacks. The two-hour evening event offers opportunities to spot wildlife along the trails as you enjoy the outdoors. You can bring your kids along for the fun too, as long as they are 8 or older.
Sunset Wine Paddle
June 17 through Ozarks SUP Yoga

Stand-up paddleboarding is one of the best ways to get out onto the lake with very little between you and the water. Standing on a paddleboard offers a unique Ozarks vantage point, and some physical fitness to boot. At this event, you can take an on-land paddling 101 crash course before heading out onto the water to take in the sunset. Best part: All the equipment (and some wine) is included. Ozarks SUP Yoga also offers ongoing paddleboard yoga and fitness classes, and when you sign up online you can find the class meeting places.
Guided Fishing
Ongoing through Bent Hook Marina, Long Creek Marina and Dogwood Canyon Nature Park, register online
Letting you experience the beauty of the Ozarks without having to work too hard is sort of Big Cedar Lodge's thing. One of the ways they do that is through guided fishing. If you choose to go through one of the property's marinas, you'll join a professional guide on Table Rock Lake fishing spots great for catching bass and crappie. At Dogwood Canyon, the fishing is all on land within the park, and you'll be catching rainbow trout as your guide teaches you fly casting and fly tying.