Trails
Uncover the Secrets of Shawnee National Forest in Illinois
Your next adventure is only a road trip away. Make the journey to Herod, Illinois, to explore the historical wilderness area at Shawnee National Forest.
by Jo Everhart
May 2021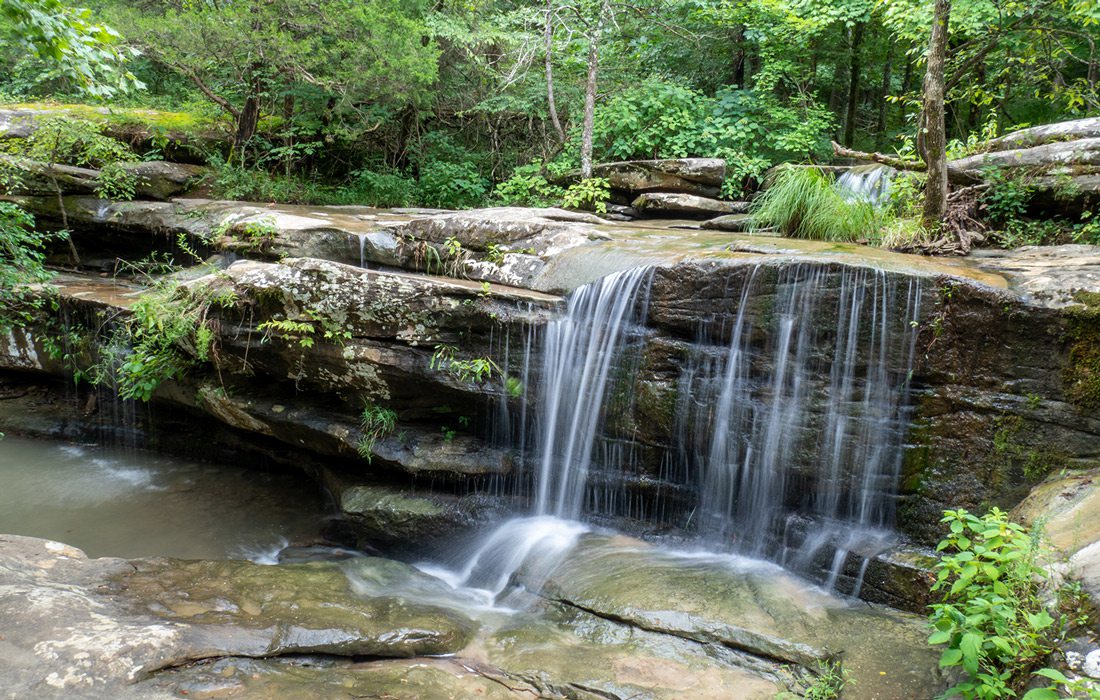 If you need an easy outdoor adventure, head to Shawnee National Forest in Herod, Illinois. There's hiking, horseback riding, canoeing, kayaking, swimming and camping, which means there's something for everyone. Even better, spring is the perfect time to visit.
Wildflowers are blooming and active waterfalls are in full flow. Burden Falls Wilderness Area features one of the biggest waterfall attractions, with a 78-foot elevation gain. There are also several archaeological sites to explore including homesteads, cemeteries and other indications of past life. The trails also feature portions of the Trail of Tears and Millstone Bluff. "You come to Shawnee, you get up on the observation trails, and I'm telling you, you're not going to see anything more beautiful than that," says Public Affairs Officer Richy Rosado.
Laura Lecher, recreation engineering and lands staff officer, suggests using a paper map and compass since cell reception is spotty. If you want to turn this day trip into a weekend getaway, you can backpack into the wilderness or camp at developed campgrounds. There are also accommodations for lodging, including the Shawnee Forest Cabins located near Garden of the Gods. Regardless of how long you're staying, plan to get an early start for this 4.5-hour drive.