Waterways
Getaway to Cassville
Head south to Cassville, Missouri for one of southwest Missouri's most popular parks, beloved for its crystal clear water and abundant trout.
by Lucie Amberg
Apr 2022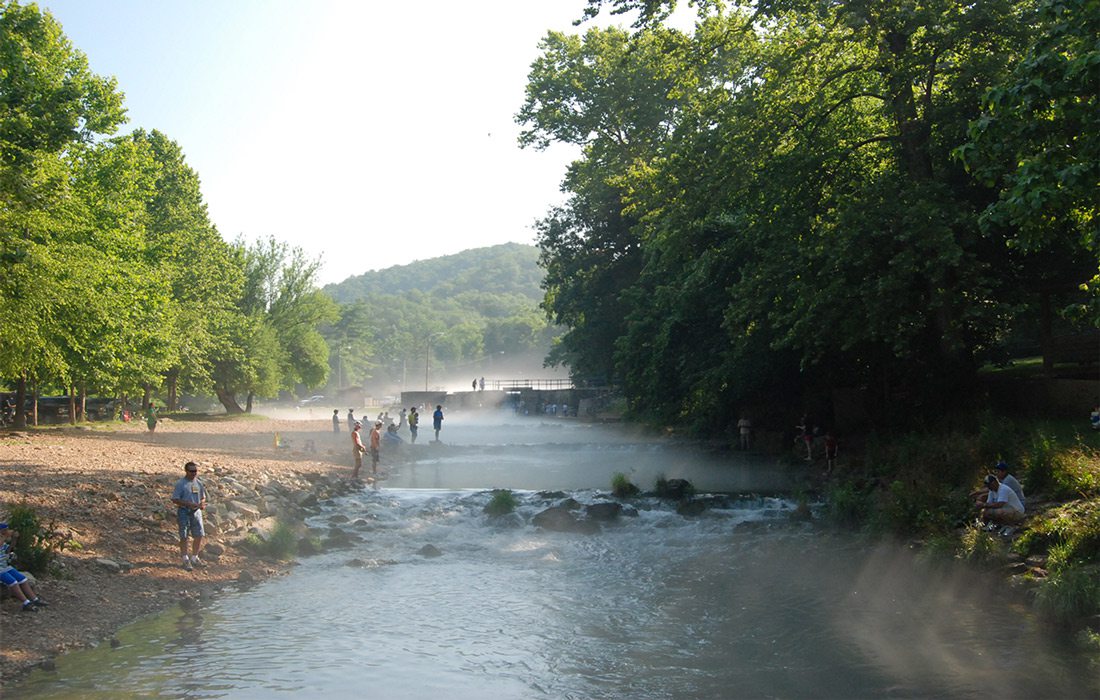 Roaring River is perennially one of Missouri's most popular state parks, and lately, it's been attracting extra attention. Last November, a dive team from KISS Rebreathers announced it had set a national record while exploring a huge underwater cave in the park. While that kind of expedition requires special permission—it's strictly for the experts—Roaring River offers plenty of fun for hikers, anglers, birders and all-around adventurers.
Water
The famous Roaring River Spring earns a top spot on most visitors' "must see" lists. More than 20 million gallons of water flow from the spring every day, according to the park's website. You'll also enjoy wading in the river, and be sure to pack your fishing tackle. The park is regularly stocked with rainbow trout.
Wildlife
Pop by the park's nature center to get an overview of what to expect. The park is home to a huge array of birds, everything from ducks and songbirds to eagles and turkeys. While you're out on the trails, you may spot deer, turtles and plenty of creepy critters as well.
Walks
With its mix of elevations and habitats, including valleys, glades and woodlands, the park is a hiker's paradise with seven trails to explore. Take in the park's unique flora and fauna, especially the rare Ozark chinquapin tree, which is known for its fuzzy green pods. As a bonus, the park is bursting with wildflowers this time of year.
Weary Heads
When you're ready to turn in, you have a few options. We hear Roaring River's campground is popular. If your sleeping style falls under "strictly indoor," there are cabins in various locations around the park. There's also a lodge that features a variety of room types and a full-service dining room.