Profiles
Best Dressed Winner: Bernadette Pry
The administrative assistant for 417 Magazine describes her style as glitzy, bold and on-trend.
By Katie Pollock Estes
Mar 2019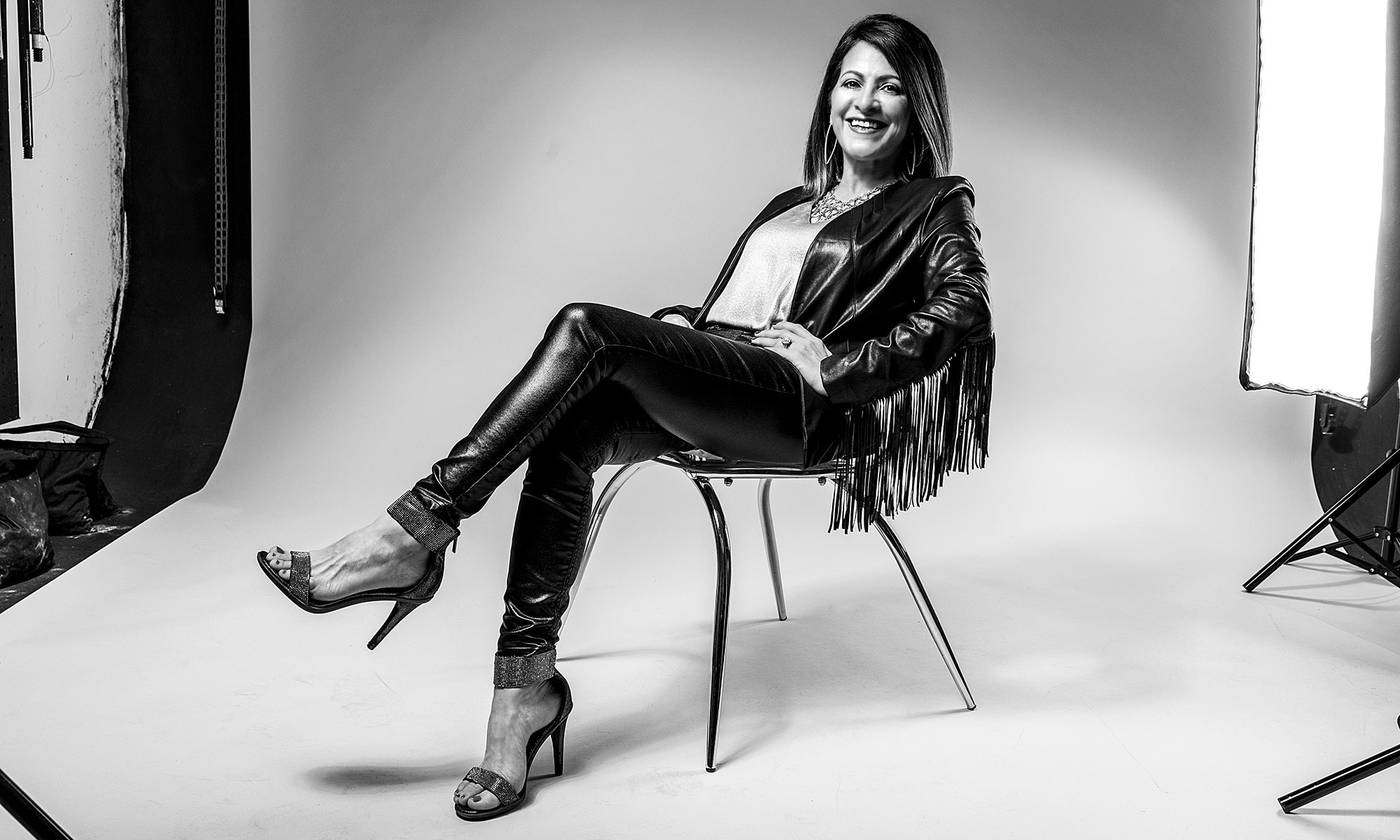 BERNADETTE PRY
Administrative Assistant at 417 Magazine
---

What three words define your personal style?
Glitzy. Bold. On-trend.
What is the most embarrassing thing you've ever worn?
Disclaimer: I lived through the '80s! So there have been plenty of embarrassing fashions I've tried. But the very worst was this black sweater that had a million keys affixed to it, like a fringe. It jingled every time I moved. The worst part was that I paid a lot of money for it!
Who are your fashion role models? 
Heidi Klum. She dresses like her personality: bold with a flair for fun. Also, my brother Rusty. He's the man who is always polished, who wears what makes him feel good. Sometimes that's a velvet jacket, sometimes it's fully beaded shoes. He dresses and presents himself in a way that makes him feel confident and is known for being a sharp dresser. I admire him for these and many other reasons.
Where do you find inspiration for your closet?
I don't watch much TV and am not a big movie-goer, so I don't look to those for my fashion inspiration. But I do love to get out and go shopping, and I do it a lot. Okay, a whole lot! I'll browse the stores and see what's on-trend and what jumps out at me. My technique is to add, add, add. I'll start with a cute sweater, add ripped jeans, add some flair with colorful boots, add statement earrings that coordinate with the boots… start with the basics and add until I feel polished and fun. 
What's your favorite fashion trend right now? 
This winter, I've loved bold, faux fur jackets. 
What's your signature piece?
Shoes! When my daughter moved out of our home, I converted her full-size closet into a home for my boots. My boot collection alone has about 50 pairs. If I had to narrow it down, I do love a metallic silver shoe or boot. I have about six of them! 
If you could wear one brand or designer for the rest of your life, what would it be and why?
I don't have a preference when it comes to clothing or shoe brands. But I've worked in the diamond and fine jewelry industry, and my custom diamond wedding ring is a Joshua J piece. I truly admire his work and am proud to wear it for the rest of my life. 
What are your favorite places to shop in 417-land?
I shop so often that it's important that I find great deals. I love when Harem shoes go on sale and when STAXX has their big sales, and you can find me almost every weekend at T.J.Maxx!
The Best Dressed winners worked the runway at the 13th annual Fashionation on Saturday, April 6 at Springfield Expo Center.