Faces of 417-Land
Jeff Childs, SIOR, CCIM
The Face of Commercial Real Estate
Jan 2023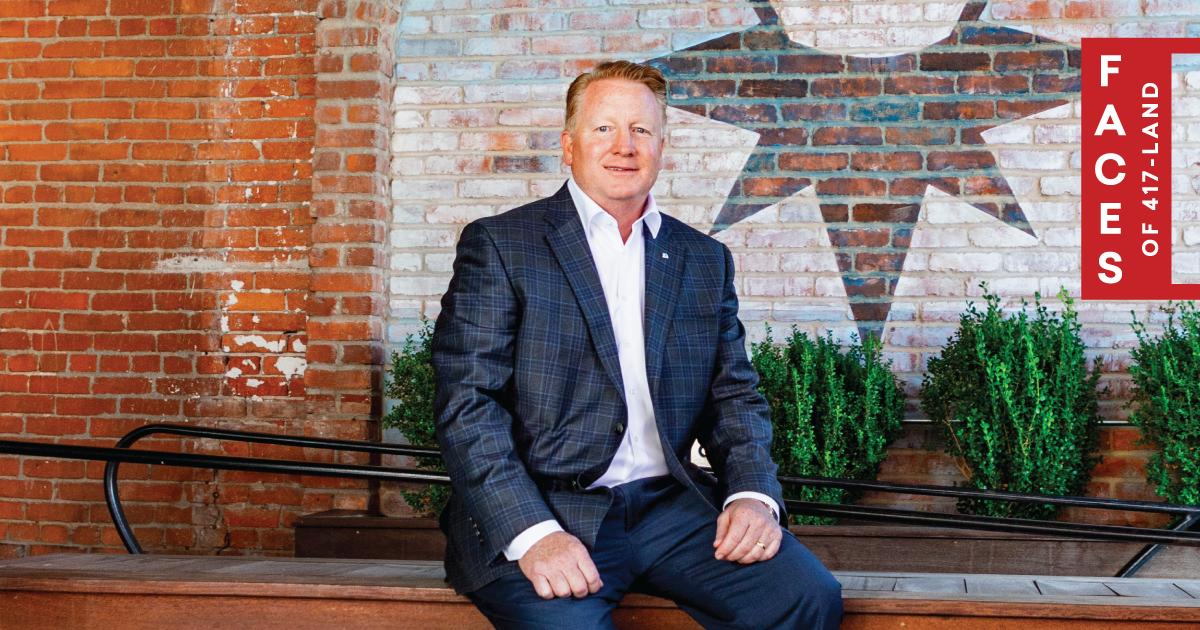 Real estate is known for being a competitive industry. That is even truer with retail, office and industrial properties. With over 28 years of experience in Springfield as a nationally recognized SVN commercial realtor, I do more than just negotiate the buying and selling of space—I match people with properties that solve their specific business solution and investment needs. I get the opportunity daily to provide commercial real estate knowledge and expertise that transcends typical brokerage services.
My goal is to transform the commercial real estate industry into a more functional, efficient ecosystem that benefits everyone, including buyers and sellers.
I am intimately familiar with the region as the former chairman of the Springfield Area Chamber of Commerce, and my connections are a welcome resource for each of my clients, from startups to health care and banking enterprises. My investment in 417-land is rooted in more than property; it's the success of the community that made me. To me, good enough isn't good enough. I strive for excellence because our clients deserve nothing less.
---
SVN Rankin Company, LLC | Cell: 417-860-5447, Office: 417-887-8826 ext. 104 | jeffchilds@svn.com