Profiles
Q&A with Pamela Hernandez of Thrive Personal Fitness
Pamela Hernandez founded Thrive Personal Fitness based on a holistic approach to health and fitness. Learn more about Hernandez's switch from finance to fitness, and why she started a book club for her clients.
By Jamie Thomas
Jun 2020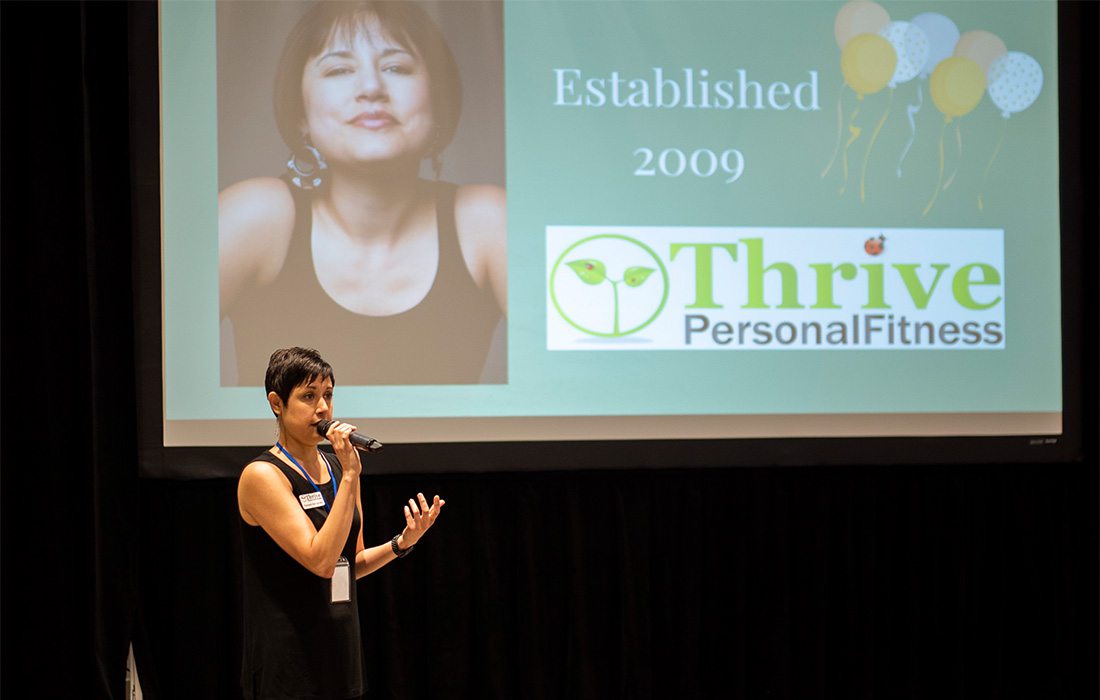 417 Magazine: When did you get into fitness?
Pamela Hernandez: I didn't really start being active and taking care of my body until my mid 20s. I'm a Type 1 diabetic. I wasn't having any serious complications, but I was certainly seeing some changes and things that I wasn't happy about. I had to decide either to do something now or this isn't going to get better on its own.
417: Were you worried about your health?
P.H.: I was put on some medication to protect my kidneys, and I was going to have to take more insulin. I was having some lower back pain and issues that were developing from sitting at a desk all day.
417: How did you make the change?
P.H.: I finally started this modified version of Body for Life. Basically, it was, "you need to find some balance in what you eat and you need to move your body." So I started lifting weights. It wasn't perfect, but it was better than what I had been doing. That felt good almost immediately.
417: Did you use a personal trainer?
P.H.: I didn't. I was a college student, so I didn't really have any money. I didn't even know that was a job until I'd been going to the gym for a year or two. I bought a copy of Weight Training for Dummies, and I would walk on the treadmill and read it. That's where the education began.
417: When did you decide to become a personal trainer full time?
P.H.: It was 2011, I want to say, that I officially made the leap. I started the business in the fall of 2009 as a side hustle, and it finally came to a point in spring 2011 of okay, enough, I can no longer do both.
417: What certifications did you get in order to become a trainer?
P.H.: I actually got my first personal trainer certification in 2003, but that was for my own education. That was when I had no intentions of becoming a trainer. It was just my own curiosity. Fast forward to 2009 when I was like, "what do I want to do with my life?" I got my certification with the American College of Sports Medicine, which is one of the top certification programs. A couple of years later I got my health coaching certification from the American Council on Exercise. Those are my main certifications. I also have a nutrition certification from a company called Precision Nutrition—I'm not a registered dietitian, but it does give me a lot of behavioral training and basic habit training. I have a specialist with functional movements qualification, that's something I added recently to keep expanding on my skill set.
417: When did you start the Fit in 417 podcast?
P.H.: Well, I love podcasts. When we started the website and the business in 2009 I did a regular video podcast, but because of everything kind of going on I was trying to pull back a little bit on the amount of content I was creating for the website. [In] 2016, 2017 I started thinking that I really wanted to do a podcast. I wanted to do something that talks about fitness in a different way. I actually was on another podcast not too long ago called What Should I Read Next? which is all about books. Now I have all these people listening to my podcast who listened to that podcast, so it's weird how it's sort of morphing out of what I originally thought it was going to be.
417: Did the book club you have with your clients start just from your own love of reading?
P.H.: Most of my clients are voracious readers, so we talk about books all the time in the gym. One day, one of my clients came in and she's like, "do you know the pilates studio I go to has a book club?" And I'm like, "you don't have to ask twice. Let's do this! I don't know why I didn't think about this sooner." The book club started in December of 2018, it was just a natural extension of the community that we have.
For more personal training information, visit thrivepersonalfitness.com. Find out more about holistic wellness from Pamela Hernandez on her podcast, Fit in 417, at pamelahernandez.com/podcast.