Life
A Musical Welcome at CoxHealth
Jan Harris fills the entry of the Hulston Cancer Center with beautiful, uplifting melodies for visitors.
by Jo Jolliff
Jul 2023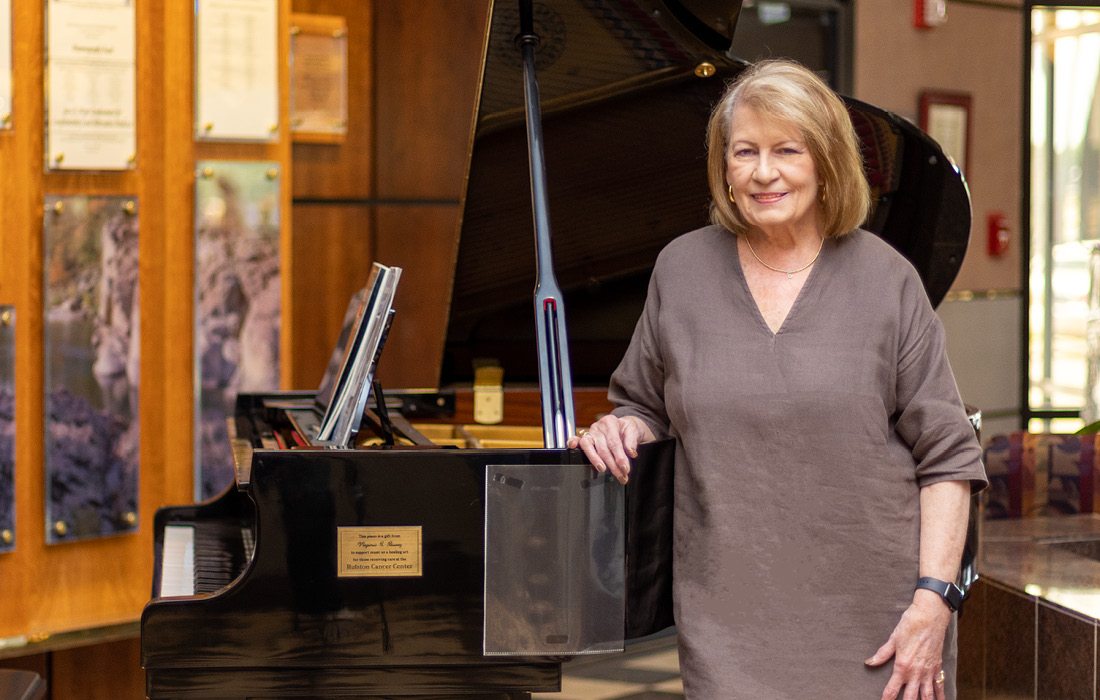 Walking through the doors of the Hulston Cancer Center, many have been struck by the peaceful songs played by CoxHealth volunteers. Jan Harris is one of the many who takes a shift each week sharing her special talent with those visiting. "It's brought so much goodness to my life because I feel that I'm giving of myself to help others," says Harris. "I have this talent and it's amazing that I can use it to help someone else; it's changed my life."
Following the path of both her parents and husband, who all also dedicated their time volunteering at CoxHealth, Harris started volunteering 25 years ago after retiring from teaching. "Cox has become part of my life" she says. "I am just kind of embedded and I love it." In her time she's served in a variety of different capacities, but her favorite continues to be her time spent behind the piano. "I really liked all of my roles but I feel like while playing, I'm giving more of myself rather than sitting behind a desk," she says. "It's a personal piece of me."
In her 25 years at CoxHealth, Harris has formed a special community with the other volunteers and is always amazed by the great support from volunteer services and hospital administration. "They make it easy for us; no matter how hectic their days are, they always have time for us," Harris says.
Harris first learned the piano at age 7 and has been playing at the Hulston Cancer Center for the past 10 years, combining her passions for music and helping others. In those 10 years, many visiting the building have passed by, some stopping to listen while others rush by in a hurry to reach their destination. "I think it's a new world every day because you never know who's going to walk through these doors," she says. Regardless of whether people stop and express their gratitude or not, Harris doesn't focus on the feedback or accolades, instead focusing on making whatever impact she can. "People who come through these doors often come with a heavy heart not knowing what their future will be," she says. "They have concerns on their minds and if I can do something to lighten that load a little bit it makes it so worthwhile to me."
If you're interested in giving your skills at one of CoxHealth's locations, visit the Cox Health website to complete an online application.