Health
Losing the Weight and Keeping It Off
Gastric bypass surgery by Dr. Matthew Simpson at CoxHealth offered quick improvement in her health and gave Laura Carsten new life.
Jul 2022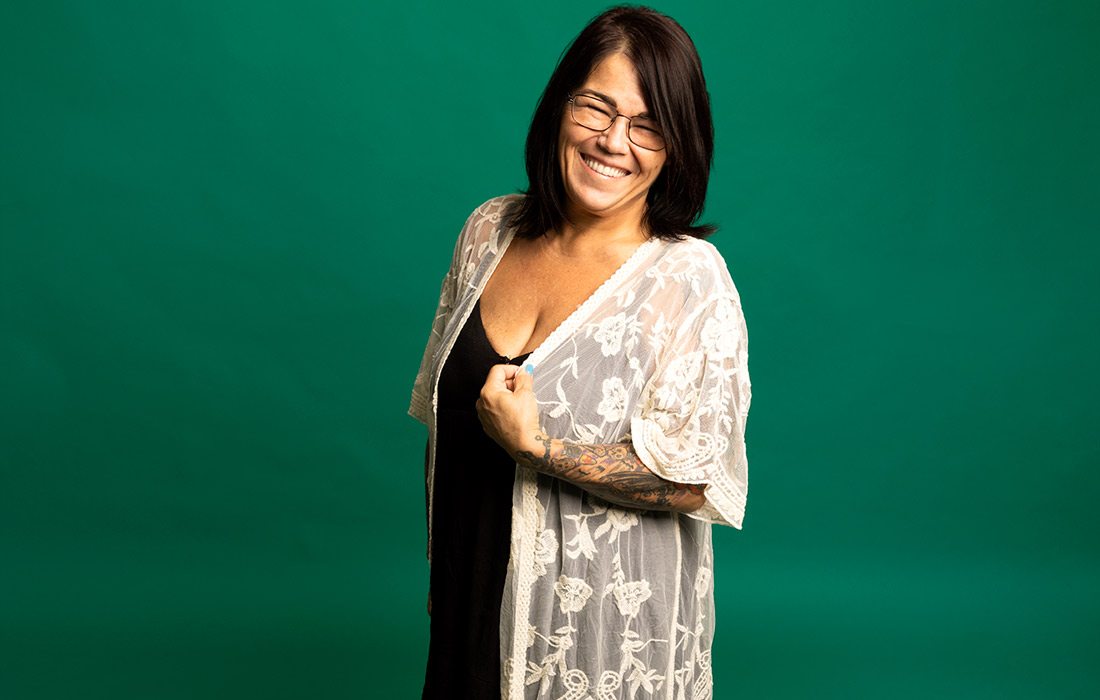 Time for a not-so-fun fact. According to Dr. Matthew Simpson, a bariatric surgeon at CoxHealth, if your BMI is higher than 35, your chance of needing a hip replacement goes up four times, and your chance of requiring a knee replacement is eight times more likely.
None of this is news to Laura Carsten. Carsten was a patient of Simpson's. She ended up seeing him after a surgeon told her she needed a total knee replacement, but before that could happen, Carsten needed to lose 60 pounds. That's when she was referred to Simpson for gastric bypass surgery. Carsten, who says she's always been heavy-set, had endured crippling knee pain for about four years. Everything had become difficult. Walking any real distance was painful and standing on her feet at work for 12 hours was just about impossible. "The pain was so bad, I would cry just walking to the bathroom," she says.
Working out was out of the question. Of course, that meant Carsten kept putting on weight, which put more strain on her knee. This wasn't the first time she had struggled to lose weight. "When I was 35, I gained a bunch of weight, so I did the Atkins Diet," she says. "I lost 80 pounds, and I did that in nine or 10 months, but I was eating a lot of bacon and my cholesterol was high. I couldn't keep the weight off in the long run."
By the time she found herself in Simpson's office, both her mom and sister had undergone gastric bypass with great results. "I know this surgery saved their lives," Carsten says. Ready to lose the weight and create a new approach to food and exercise, Carsten scheduled her surgery and took the required online classes that helped her establish a healthier relationship with food.
"It's not as simple as calories in and calories out," Simpson says. "They might be the same calories, but they impact your body differently, and how your body processes them is different." Part of why gastric bypass surgery works, according to Simpson, is that it causes a change in hormones. Instead of feeling hungry all the time, the surgery changes your hormones, so you feel full. "Patients see results quickly," Simpson says. "They see improvements in blood pressure and blood sugar immediately after surgery, and they have satiety with a decrease in appetite."
After her surgery, Carsten says she lost about 10 pounds each week. To date, she's lost 124 pounds. She went from a size 20 to a size 5. "I couldn't believe it," she says. "It's changed my whole world." Not only has she lost the weight, she says her eyesight has improved, and the pain in her knee has gone way down. Now, she's at the gym almost every day after work, and she has a workout routine she does religiously before going to bed. "Dr. Simpson gave me a tool," she says. "And as long as I work with that tool, I can keep the weight off."
Carsten still has to have knee surgery, but walking no longer hurts, and she's able to get in and out of her kayak once again, which is a huge relief considering one of her family's favorite summer activities is floating. With her weight down and her health back on track, Carsten is basically a talking and walking billboard for gastric bypass. "I know a lot of people want to hide that they've had the surgery," she says. "I'm in groups, and a lot of them don't even tell their families, but I'm over here telling strangers. I did this for myself but also for my family."
"Patients see results quickly. They see improvements in blood pressure and blood sugar immediately after post-op."
— Dr. Matthew Simpson, CoxHealth