Life
Q&A with Dr. Danny Tien-Hao Liu
Read our Q&A with Dr. Danny Tien-Hao Liu from Mercy Clinic General and Specialty Surgery, Top Doctors 2023 Colon and Rectal Surgery Winner, Breast Cancer Oncology, Bariatric Surgery, Laparoscopic Surgery and General Surgery Runner-Up.
by Jo Jolliff
Jul 2023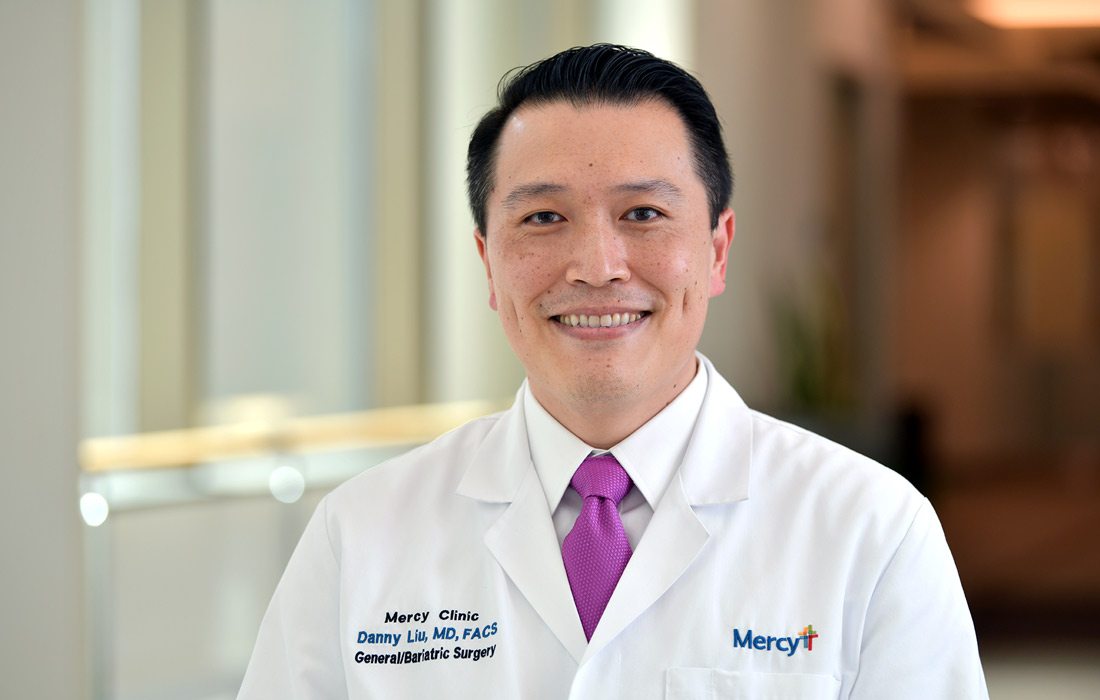 417 Magazine: Tell us about a memorable case.
Dr. Danny Tien-Hao Liu: I enjoy helping and taking care of all my patients, but I particularly enjoy performing bariatric procedures. These are truly life-changing operations.  It is the rigorous preparation and anticipation of the drastic improvements that make surgery day so exciting for those patients and for me. I particularly enjoy the challenge of performing a complex procedure well and being able to get the patients home after 1–2 days without significant pain or complications. It is truly rewarding that I have the privilege of helping and guiding my patients to a healthier and happier life.
417: How do you unplug?
D.L.: To unwind from the busy surgical practice, I enjoy spending time with my amazing wife and three beautiful daughters. We all share a passion for music and performing arts and have enjoyed attending the Broadway series at Hammons Hall for the Performing Arts this last year. I also try to make it to all of my daughters dance recitals and cheer them on at their soccer games.
417: What music do you listen to in surgery?
D.L.: While it is all serious business in the operating room, I enjoy having the "Yacht Rock" station playing in the background. The music is easygoing, not distracting and keeps the OR crew happy.
417: What is your favorite part of patient care?
D.L.: My favorite part of patient care is knowing that they fully trust me to take care of them as if they were my own family. While it can be tough to discuss the surgical treatment plan with someone that was recently diagnosed with cancer, it is extremely rewarding to see them at their postoperative follow-up appointment and share the news that we were successful in removing the tumor completely and that their long-term outcome and survival are great. I am grateful for the opportunity to serve my patients and to have the best job in the world.