Designers
Add a Touch of Watercolor to Your Home with a Piece by Local Artist Andi Snethern
Local artist Andi Snethern uses everyday inspiration and harmonious color combinations to create watercolor paintings that belong in any home.
By Chloe Sierks
Jun 2020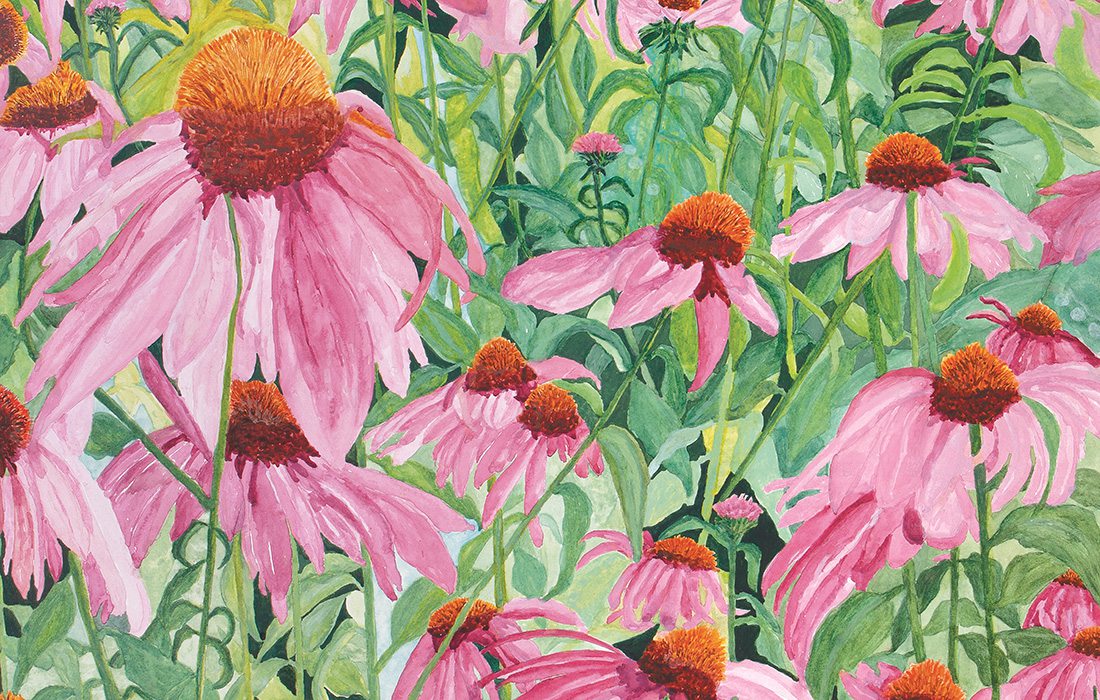 Primarily self-taught and inspired by fellow local artists like Kat Allie, Susan Stonestreet and Alicia Farris, Andi Snethern is a Springfield artist who specializes in watercolor paintings. Snethern loves the spontaneity and imperfect aspects of working with watercolors. "In my years of practicing watercolor painting, I have come to respect its unpredictable nature," Snethern says. Her pieces come together by mixing light and muted colors with vibrant, saturated colors to tell their own story.
Snethern's artwork reflects where she finds inspiration in the world. "I observe and try to capture first with a photo unique and interesting compositions from nature, buildings, scenery on roads, and in people, animals and objects," Snethern says. Her paintings fall into four main categories—florals, figurative, landscapes and still lifes—with each piece offering a unique outlook to the observer. You can learn more about Snethern and her artwork on her website at andisnethern.com, on Facebook at Andi Snethern-Watercolors, on the 5th floor of Juanita K. Hammons Hall and at The Big Sky Gallery Exhibition at the Springfield-Branson National Airport.