Inspiration
Four Tips for Designing a Meaningful Tablescape Design
The sister duo behind Clover Lane blog shares their tips for pulling together a brilliantly fall tablescape.
By Krysten Muench
Sep 2020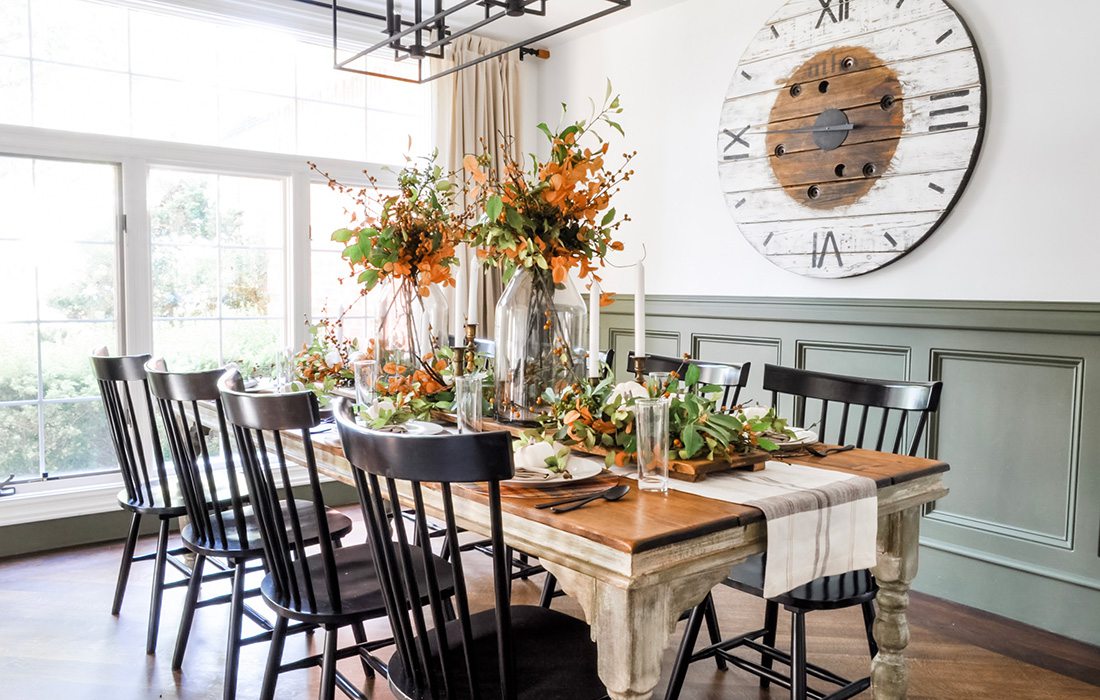 For sisters Cassie Goodman and Sadie Lish, Clover Lane blog (cloverlaneblog.com), which focuses on home DIY and decor, began as a way to stay connected after selling a business they had owned together for a number of years. Togetherness and family are two threads that drive most of their design decisions, including their tablescape designs. Goodman says taking the extra time to set the table in a special way communicates to their families how loved and appreciated they are, and encourages an intimate shared meal experience for all at the table.
When sourcing materials for a design, the sisters first look to what they already have on hand at home. "We just love things to be beautiful, and we don't really think that it takes a lot of money," Goodman says. Using found pieces from around the home, whether they're heirlooms, antiques, decor purchased over the years or natural elements picked from outside, bringing them all together in a new and interesting way tells a story. "Even if it's not our history, there's just something magical about it," she says.
Once all found items have been gathered, the sisters consider what, if anything, needs to be purchased. Using neutral plates, glasses and silverware allows the colors, textures and patterns from all other design elements to shine and wow everyone at the table.
How To Create the Perfect Setting
Decide on a color palette and let it drive your design.
Don't be afraid to mix and match decor pulled from around your home.
Aim for varying heights to visually balance the tablescape.
Incorporate greenery or natural elements from outside.