Food
Chad Harris's D.I.Y. Snack Stadium
Next time you gather your friends for the big game, feed them gametime eats from a homemade stadium.
By Mariah Hunter
Sep 2022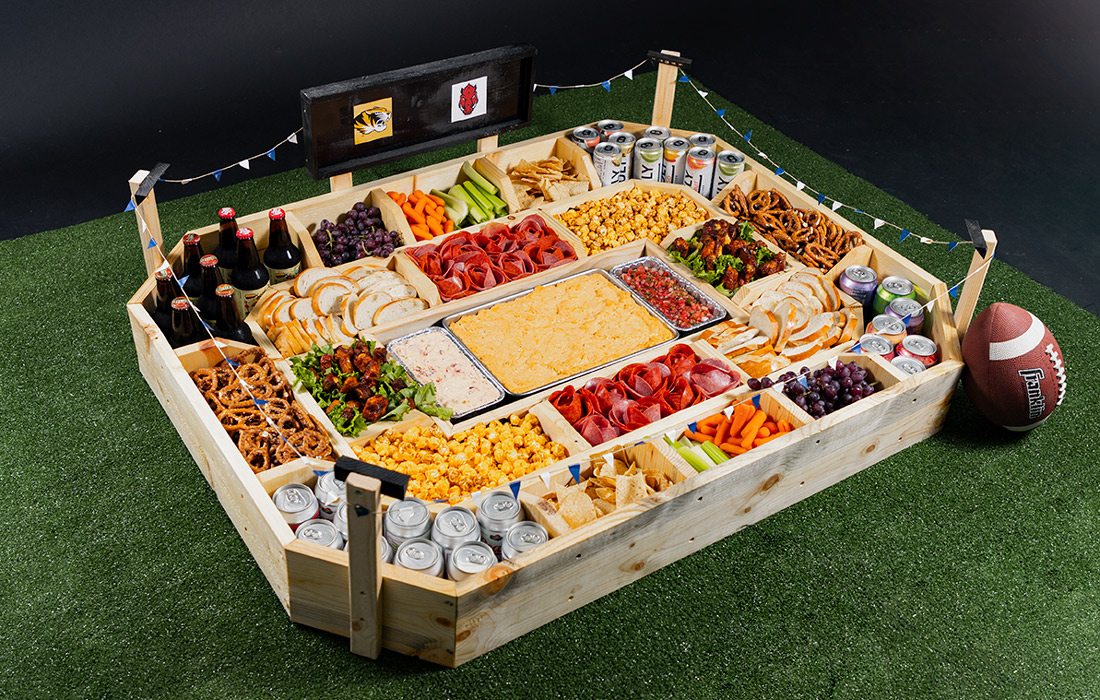 Football season isn't complete without a plethora of snacks, and there's no better way to display your food selection than with a sports-themed snack stadium. Chad Harris (Chad the Dad) is a 417-land comedian who has a lot to say about how you can create the most extravagant snack stadium this football season. Having made one himself, he politely shared some insight on how you can create your own. The opening steps go a little something like this: "Find an easy set of instructions online, and stare at all your materials," says Harris. A well-planned snack stadium can be the perfect way to keep your guests fascinated and full this season. 
The next step, gather your snacks: seven-layer dip, queso and salsa, chips (all of your favs), assorted candy, beverages, veggies and fruits.
Then, make a trip to Lowe's. Bring the wood home, and unload it in your workspace (garage). This is now your land of opportunity. "Convince yourself that carpentry skills are not needed, this is a series of measuring, cutting and assembling. No problem," says Harris. 
Snack stadiums are not limited to one sport; expand your horizons and change the goals as needed. While it is a snack stadium it is not snack-sized. "Grocery shopping to fill it up is the king-sized hidden cost," says Harris. Make sure there are ample snacks to fill the holes or use a false bottom. Sometimes the wood is treated with butcher block finish so grab some napkins that are your favorite team's colors and arrange them in a fun way throughout. And don't forget to decorate. Add lights, flags and your opposing team's logos to the scoreboard.