Trends
Tips for Creating Beautiful Windows at Home
In the world of window treatments, the design is in the details. Here are some tips for creating windows that wow and where to get the products to create them yourself.
by Heather Kane Kohler
Jun 2021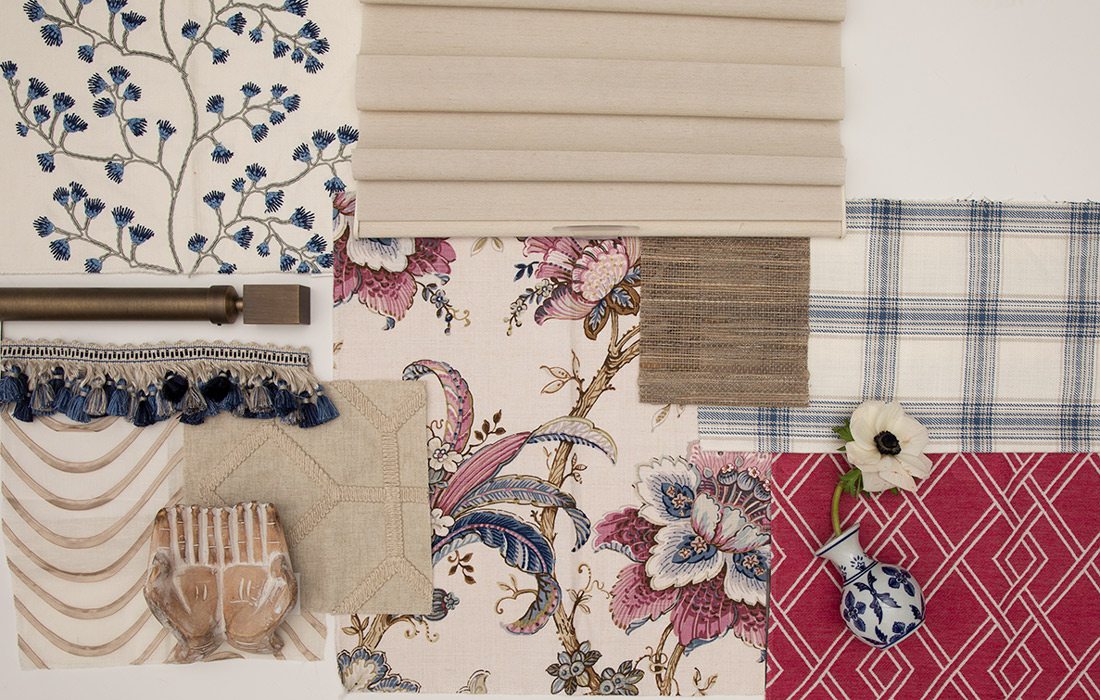 Window treatments can often be an afterthought in the design process, but most designers would argue that well-executed window treatments separate professionally designed rooms from the rest. There's a lot to consider when choosing window treatments, making the process staggering to some, but most interior designers see windows as a blank canvas to design, layer and arrange a variety of fabrics, materials and finishes into a stylish design to frame a beautiful view. The goal is always the same: high style with practical and important functions.
Botanical-printed fabrics with beautiful trimmings make for structured roman shades, lush velvets produce glamorous curtains, and subtle ombres in wide widths make elegant translucent panels. Simple roller shades in natural hues and even saturated brights work to diffuse light and can stand alone for a modern look or be layered with drapery for a more traditional theme. Indoor shutters, the original window treatment, are another classic way to block light and add privacy, while still embracing timeless style.
Don't forget to consider the hardware details you'll be using with your drapery. The more detail you add to your window treatments the more of a focal point they become. We're even seeing a resurgence of framed cornices in modern homes. Using cornices as window treatments became popular during the early part of the 18th century as a way to decoratively conceal the workings of shades and drapery.
With maximalism back in full swing, window treatments are no longer  just a footnote, but a coveted design feature among homeowners and designers alike. This kind of opulence is not for the faint of heart, however. It only calls to those who wish to live out a fantasy of irresistible glamour. Shrinking violets need not apply.