Home Decor
What You Can Make with Lavender
Lavender is known for its soothing properties, but it can also add a sweet, distinct taste to your summer food and drinks.
By Courtney Skornia
Jun 2023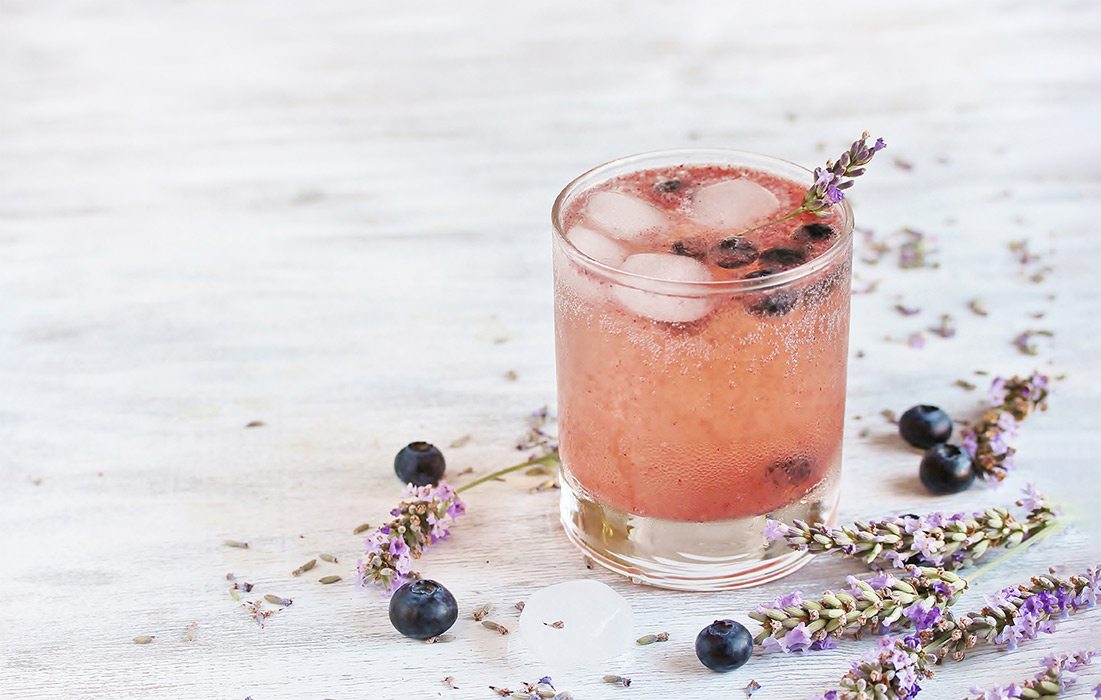 With one of the most calming aromas, lavender has many uses in the home. From enjoying the smell of its essential oils to mixing it into cocktails, the flowering herb can be used in the kitchen to enhance some of your favorite drinks and meals for a sweet taste of summer! 
Lavender Bros, a local lavender farm in Rogersville, Missouri, started out as a blueberry and blackberry farm 10 years ago. From there, the company invested in lavender plants and learned about distilling essential oils, hydrosols and how to cook using lavender. They now sell a large collection of lavender products, such as local lavender honey, handmade lavender soap, muscle release lotion, lavender tea, sugar scrub, lavender bundles and more. 
"My favorite way to use lavender is to make calming tea. I also love to use lavender regularly around the house. The idea of many of our products comes from what I was using around the house," said Rachel Whittington from Lavender Bros. 
Lavender has been shown to improve moods and calm the mind. Enjoying a cup of lavender tea might help you unwind before bed and get a better night's sleep. To make lavender tea, boil your water, place your lavender buds into a tea ball, place the tea ball into the water and let it boil for 10 minutes. While it might not be comparable to a glass of red wine, lavender tea can help calm your nerves throughout the day and lead to a better night's rest.
Add a Floral Accent
One of the sweetest ways you can enjoy lavender in your drinks and meals is by using a lavender simple syrup. Lavender syrups consist of equal amounts of white sugar, water and a few teaspoons of dried lavender heated in a pan until you have a soothing, sticky syrup. Then you can drizzle it over a stack of pancakes as an alternative to maple syrup, top off your ice cream for some extra flavor or mix it in to make some sweet homemade whipped cream. 
Garnish Your Cocktails
Lavender syrup isn't just for desserts and sweet treats, though. You can also use the syrup to impress your friends on ladies' night by making lavender martinis. Start by mixing ¼ ounce of lavender syrup with ½ ounce of lemon juice and 1½ ounces of vanilla flavored vodka together. Shake it up with ice then strain it into your favorite martini glass. Add a sprinkle of dried lavender as a garnish and you've got a refreshing lavender martini! 
Sweeten Things Up
Lavender honey can be used to add a distinct taste to your favorite sweet treats or can be used as a natural alternative to sugar. Lavender honey will look and taste good on charcuterie boards, paired with strong cheeses like goat cheese or bleu cheese. Because lavender has a floral flavor, incorporating lavender honey into lemonade perfectly combines sweet, floral and rich flavors to make a refreshing drink for summer.  It not only tastes good, though; because of honey's natural antiseptic and anti-inflammatory properties, lavender honey can be used as a treatment for cuts, burns and coughs, and can even cure a sore throat. 
Find It
To find fresh lavender here in southwest Missouri, you can visit a variety of local lavender farms to get those finds! Check out Lavender Bros in Rogersville, Swank Lavender Farm in Seymour or Lavender Falls Farm in Clever for some fresh summer lavender this season!