Home Profiles
Shelley Hatcher's Cozy Home Haven
Shelley Hatcher's meticulously curated home is brimming with unique curiosities and inspiration.
By Heather Kane Kohler
Sep 2022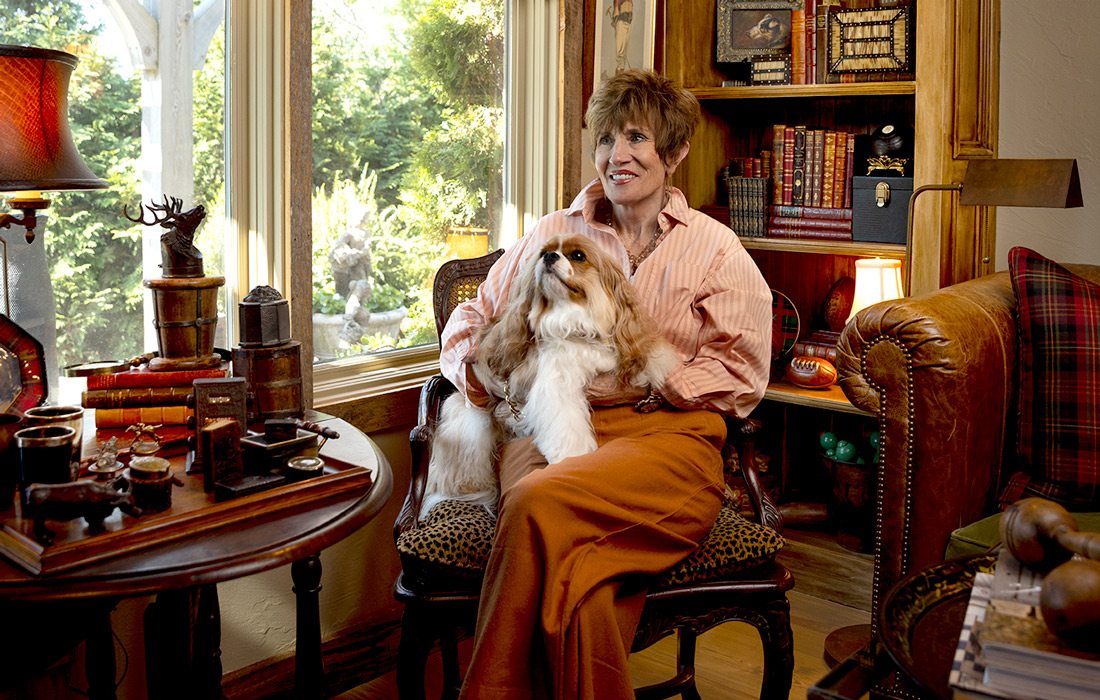 Four years ago, retired antique dealer Shelley Hatcher and her husband, Russell, moved from their home in Memphis, Tennessee, to South Springfield to be closer to their son. The house they now call home was extensively remodeled to suit the couple's eclectic style. "The home had good bones, and I liked the layout," Hatcher explains. The creative couple gutted the home, turning a hallway into a pantry and adding a fireplace to their "English room" and shutters to the exterior. "The bathrooms and kitchen were completely remodeled and updated, and we had a custom carpenter add unique details back into the home," says Hatcher. 
When entering the Hatcher home, it's evident that this is the home of a collector who takes great care curating and styling her home. "It's in my blood. My house is never finished. I'm always hunting for my next treasure," says Hatcher. Exposing her at an early age to antiques, Hatcher's grandmother was influential in creating her love of unusual and unique things. "My grandmother would say, 'You want to go junking today?'" Together they would peruse antique shops all day. "My grandmother had a good eye," Hatcher says. "She would even stop and knock on peoples' doors and ask if we could rummage through their old garage or buildings!"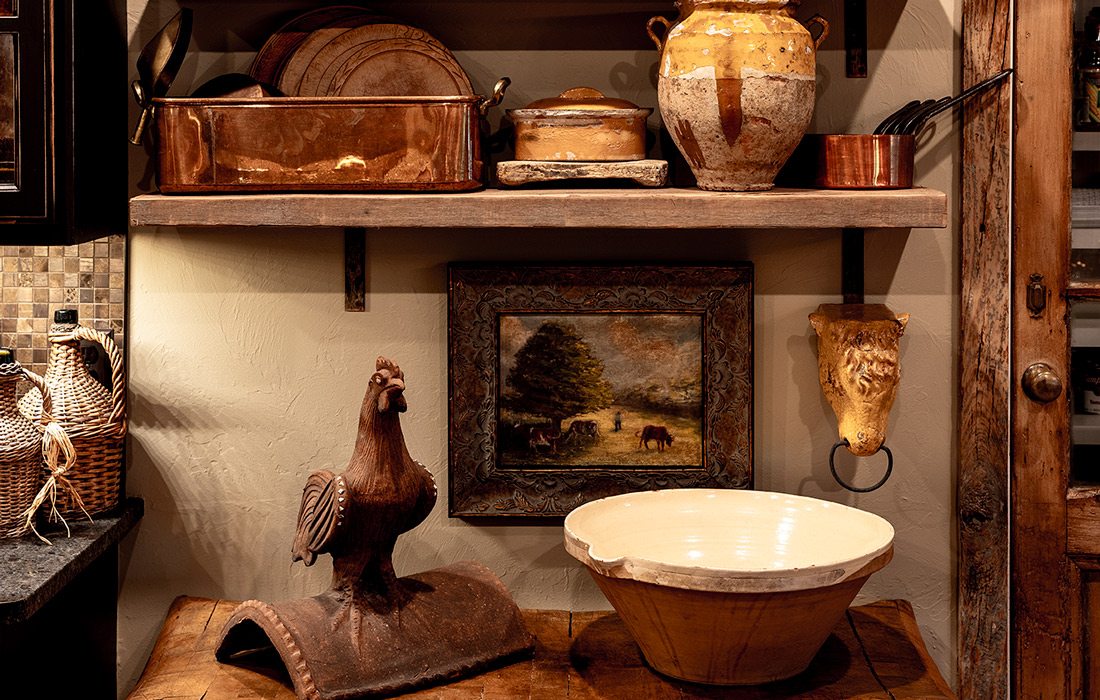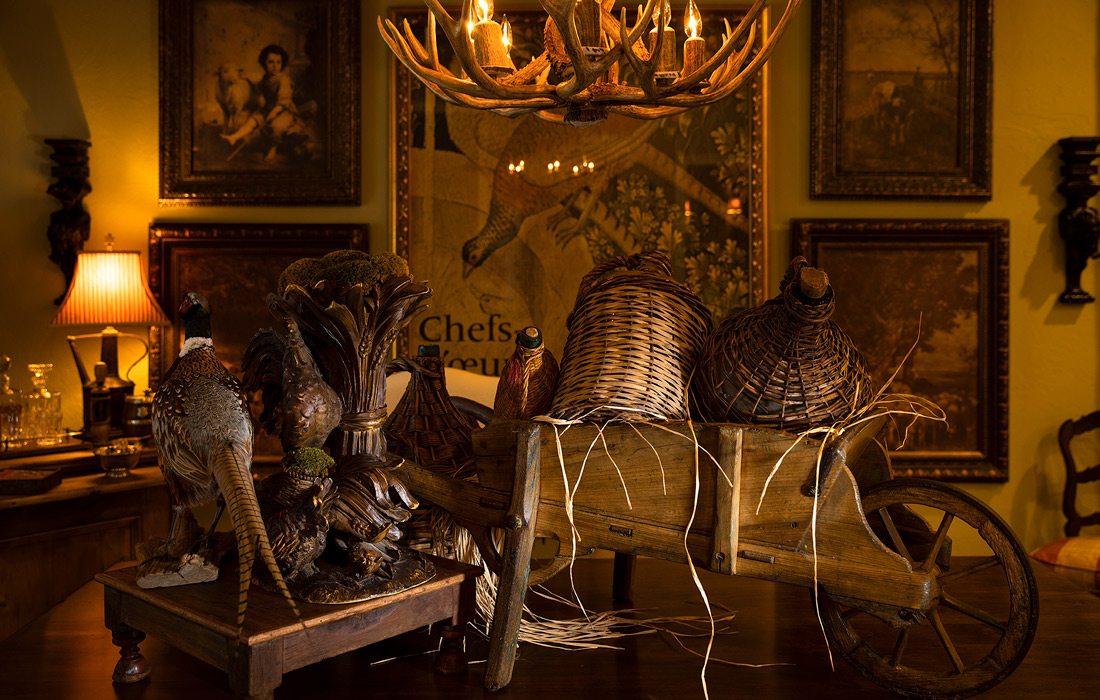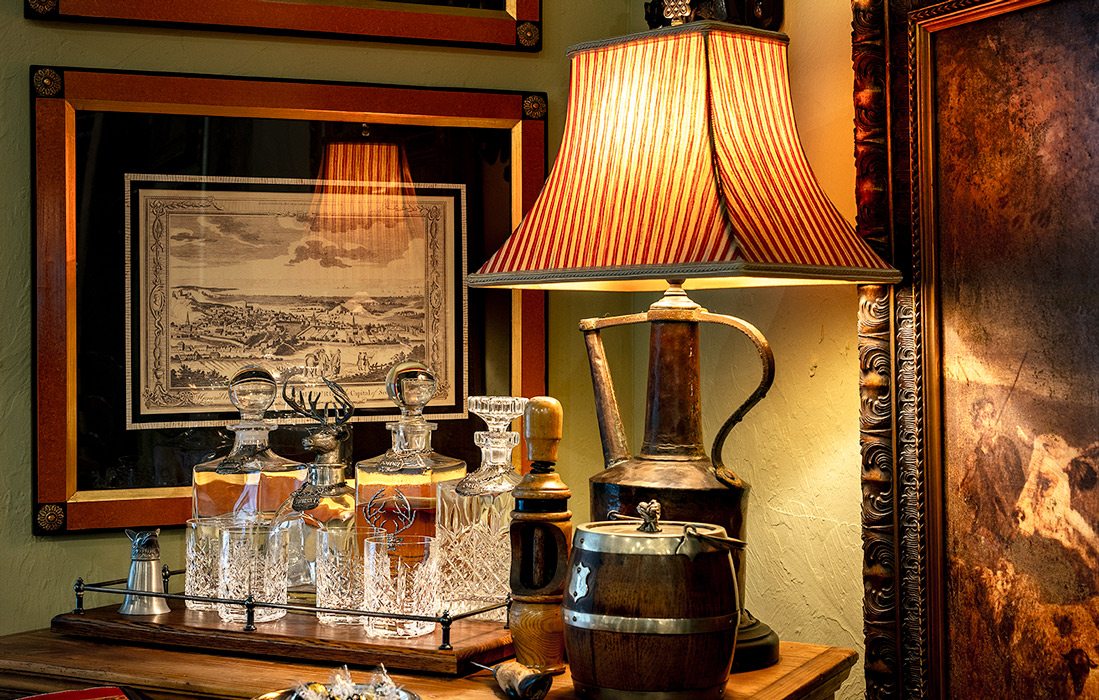 Hatcher describes her personal style as eclectic, with masculine and rustic elements. Some of the things she loves collecting are horns, crests and old books. "You can never have enough books," she says. Two of her favorite antique finds are an old wheelbarrow and a stepback cupboard. "I purchased the cupboard 25 years ago in Memphis," she says. "The paint finish was amazing and when I saw it I knew I had to have it." Today the cupboard sits in her living area, showcasing a regularly rotating display of some of her most cherished finds. "When designing my home I like to stick to one piece and then build off that," advises Hatcher. 
Overall, Hatcher strives to create a home that's cozy and makes you never want to leave. She layers different styles together to make something that is uniquely her and stays true to what she likes. "Finding your own style is an important part of making a house a home," says Hatcher. "I know what I like, so that makes it easier. And just remember, it's all about the details."