Featured Homes
Finley River Cabin: A Step Back in Time
Nestled on the banks of the Finley River, this sixth-generation cabin tells a story of many summers long-gone.
By Tracy Lipscomb as told To Nevada Moenning
Jun 2020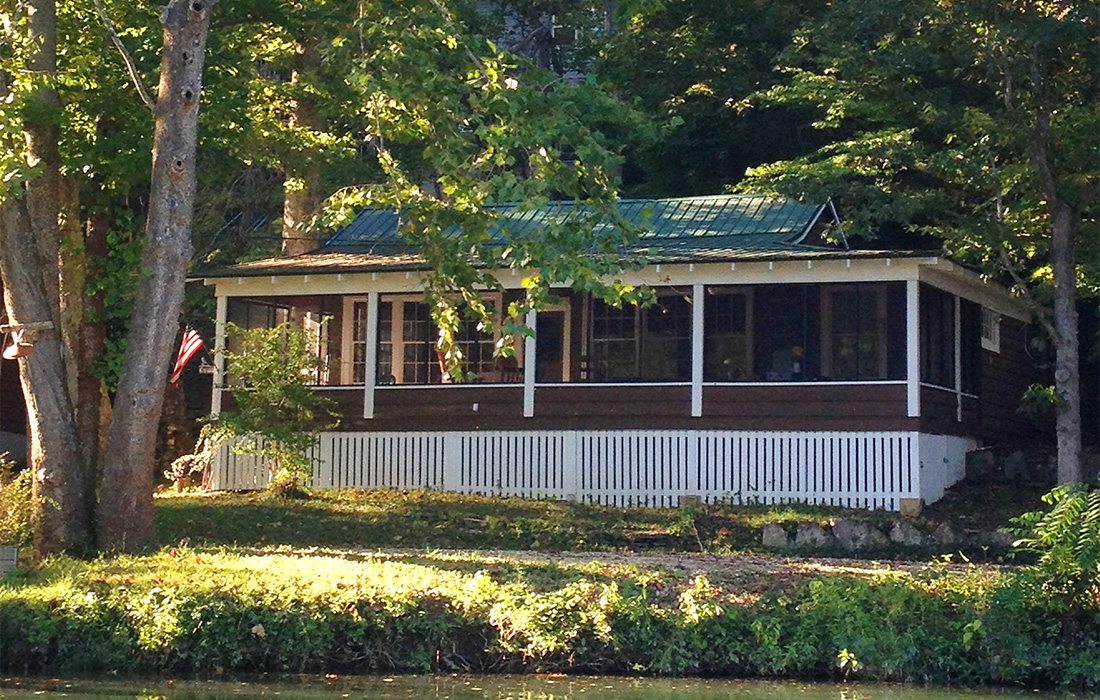 Our family cabin is shared among the Bussey-Cox-Lipscomb family, the descendants of Lester and Mildred Cox. Situated on the Finley River millpond at Lindenlure, the cabin was built around 1927 by Grace and Clarence Burk. Grace was aunt to my husband's grandmother, Mildred Lee Cox, and when Grace passed, she left the cabin to Mildred.
Six generations have enjoyed this cabin for nearly 100 years. When our three children were young, I would take them and their friends for the week, with Larry joining us on weekends after the workweek was over. Time was spent swimming, hiking, fishing, canoeing, floating on inner tubes, taking a "cruise" upriver on our floating dock (operated with a silent trolling motor), and entertaining friends. There is also a private community park where the kids could play. We have never brought television to the cabin, so once the sun sets, board games and cards are enjoyed. Sleeping inside with windows open or on the porch, we have a serenade of bullfrogs, katydids and cicadas in the summer. Coffee tastes best on a river porch! Our river cabin sits on a gentle—most of the time—river, the Finley. When she floods, she is a mighty force, coming up fast and receding just as quickly. Never more so than in 2015 when record flooding in our area caused the river to run through our cabin for the first time ever. With electricity down and temperatures and humidity up, we were in a race to clean up and dry up immediately.
There are 35 cabins, some with fulltime residents. The community has its own summer celebrations, including a Fourth of July parade, complete with adults, children and dogs marching to a small band. Old-fashioned relays and games are played along with a potluck meal. Our quiet retreat is reminiscent of a by-gone era when time moved slower.