Home Profiles
Jen Jeppsen's Journey to Embracing Minimalism in Her Home
On Christmas Eve in 2011, a cracked fireplace started a house fire that destroyed all of Jen Jeppsen's belongings. After, she relocated her family of five and learned to live on less.
By Jen Jeppsen as told to Rae Swan Snobl
Jun 2021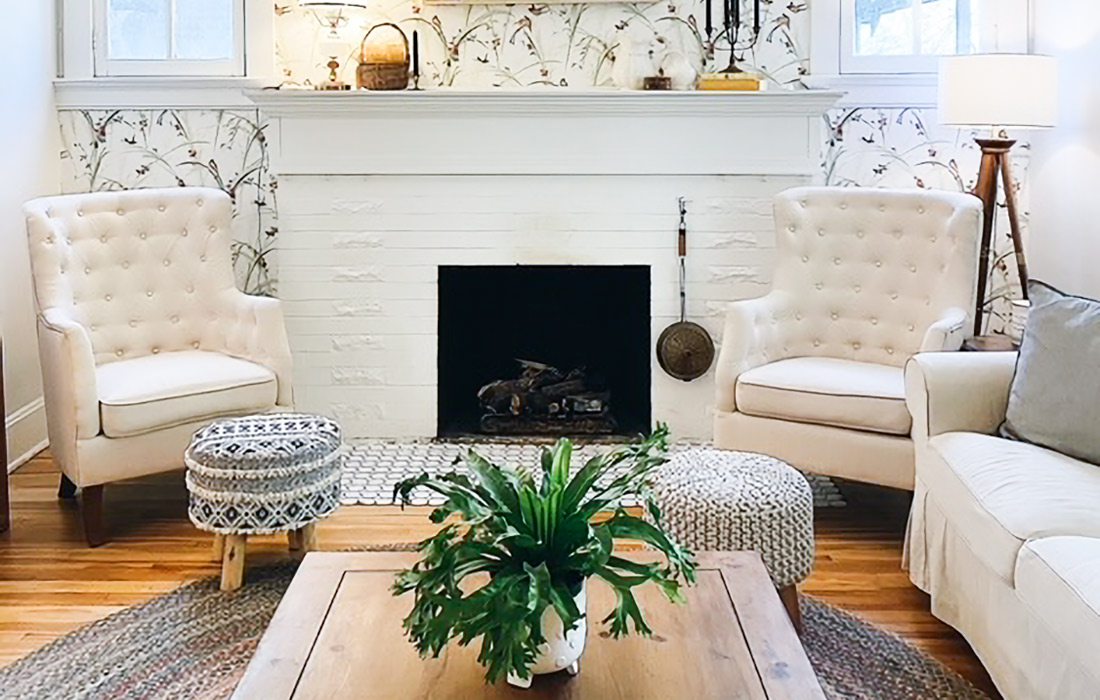 It wasn't the house fire that made me become minimalist. After the fire, I shopped constantly until I had too much again. I spared no time or expense trying to fill the empty space. Then we moved seven times before settling in Rountree. Every time I packed hundreds of boxes of stuff, I thought maybe I didn't need six cookie sheets, four plastic pitchers and three extra sets of sheets for each bed. Maybe I didn't need a room full of Rubbermaids with Christmas decorations. I wanted to start downsizing in a real and drastic way. 
I began to think about how little we need to survive, and I started selling stuff, lots of stuff. I would get excited about the new empty space and pocket full of money. Now, selling things is almost a hobby, and I think hard before I shop, asking myself, "How long before that goes in the yard sale pile?" I also constantly throw things away like clothes that are too small, mismatched socks and board games that are missing pieces. Nothing is safe that isn't breathing. I only keep what I use consistently and only the things that make me happy and make my life easier. Now I have space to live without being overwhelmed by all the stuff around me. My house is easier to keep tidy even with three little boys and a dog living in it.  
Every person should feel like their home is their castle, but we get stuck in a rut. I started Goldenrod to help people make their homes into a space where they feel at peace. I teach clients to only use items that speak to them instead of feeling obligated to keep hand-me-downs and old wedding gifts. Clear spaces, empty tabletops, organized bookshelves and simple decor create a calm environment. I feel more rested and energized when my house feels skinny  instead of heavy. I want others to experience this same revelation."