Featured Homes
Peek Inside a Modern Craftsman
As Heather Smith helped bring a modern Craftsman to life on the Missouri prairie, she used color, texture and style to maintain balance.
By Lucie Amberg
Mar 2021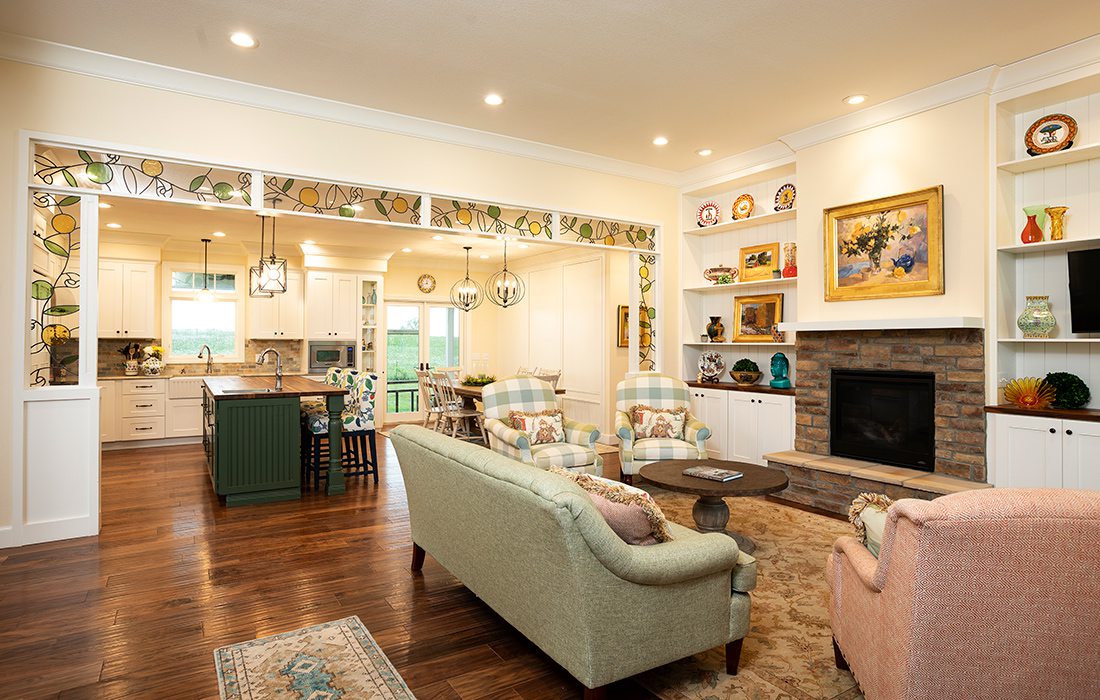 When Heather Smith of Decorating Den Interiors began working with a San Francisco-based client who wanted to use a quintessential California style to build a dream home in Lockwood, Missouri, she knew she was in for a fun project. Her client supplied a trove of ideas and photos, and they all came together in a house Smith calls the Colorful Craftsman.
American Craftsman style emphasizes clean lines, artisan elements and high-integrity building materials. True to this aesthetic, Smith found her biggest inspiration in the rugs, furniture, art and objects her client had collected during extensive travels. For example, treasured Persian rugs became the basis for the home's color palette, which was helpful because, as Smith says, "everyone's idea of color is different." For her client, it meant utilizing intense, vibrant hues. Smith brought them to life through rich upholstery fabrics, jewel-like accessories and an eye-catching stained glass treatment near the kitchen. 
Smith says, "The client knew exactly what she wanted the stained glass to look like." To realize this vision, Smith ironed out every detail, including the trim and molding that surrounds the glass. The stained glass also informed the buttercream color of the walls, and it's echoed in a set of bar stools, which are upholstered in an energetic floral.
The overall effect is warm, welcoming and full of personality. And while it's true to the Craftsman spirit, Smith considers it more important that it looks like her client. "Many people find an eclectic approach works best," she says. "It's not just about style, but also about balancing colors and textures. Things don't have to match; there are many ways to achieve that balance."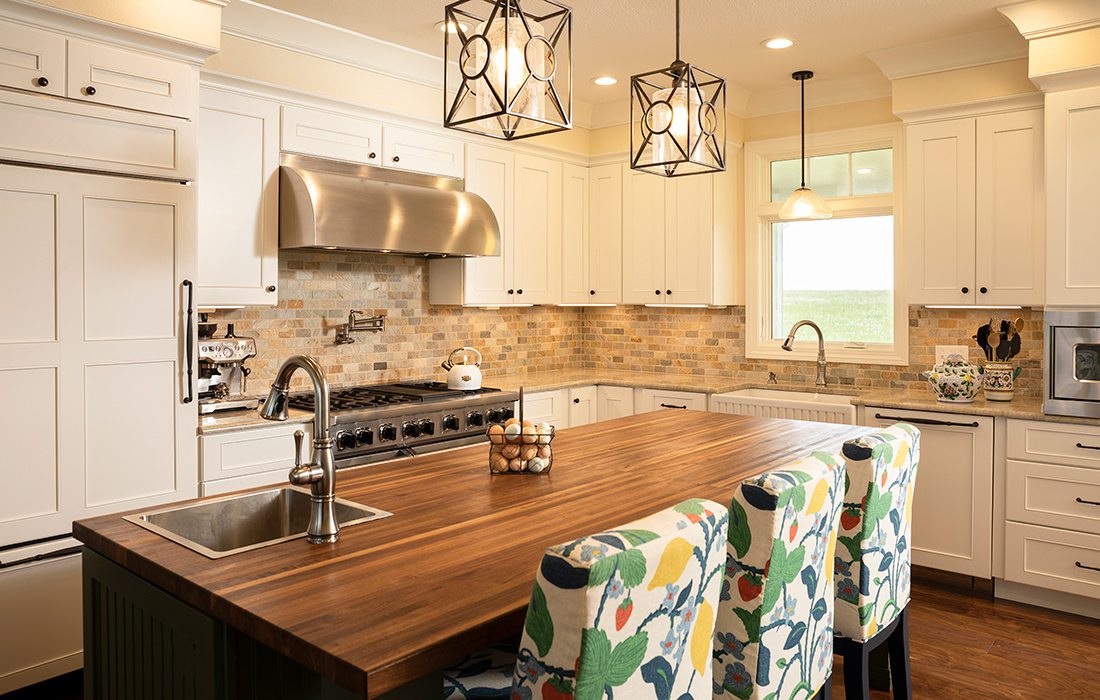 Make It Your Own
Three ways to stay true to a classic design style while also adding your own personality.
Create a Space That Looks Like You
That beloved artwork or quirky collectible isn't just an asterisk to your personal style; it may be the key to unlocking it. Unique touches, Smith says, personalize a home, so don't worry if something you adore seems out of place. With techniques like color balancing, almost anything can work.
Incorporate Texture
Like black-and-white and other high-contrast palettes, the vibrant hues of the Colorful Craftsman could have looked austere. But Smith says you can keep things warm and inviting by using a variety of textures. In this home, that included natural quartzite on the kitchen backsplash, visually dynamic walnut floors and shiplap walls, a classic Craftsman element.
Mix Patterns
Nothing expresses personality more than a fun pattern, and Smith says there's no reason to fear mixing them. Just make sure to include patterns with different scales, such as a large plaid with a small dot. As long as you include a variety of pattern sizes, you can offer up a feast for the eyes without piling on the clutter.