Home Profiles
A Spanish Villa in Southwest Missouri
This home captures the elegance of a Spanish Villa—but with a modern twist.
By Jo Everhart
Sep 2021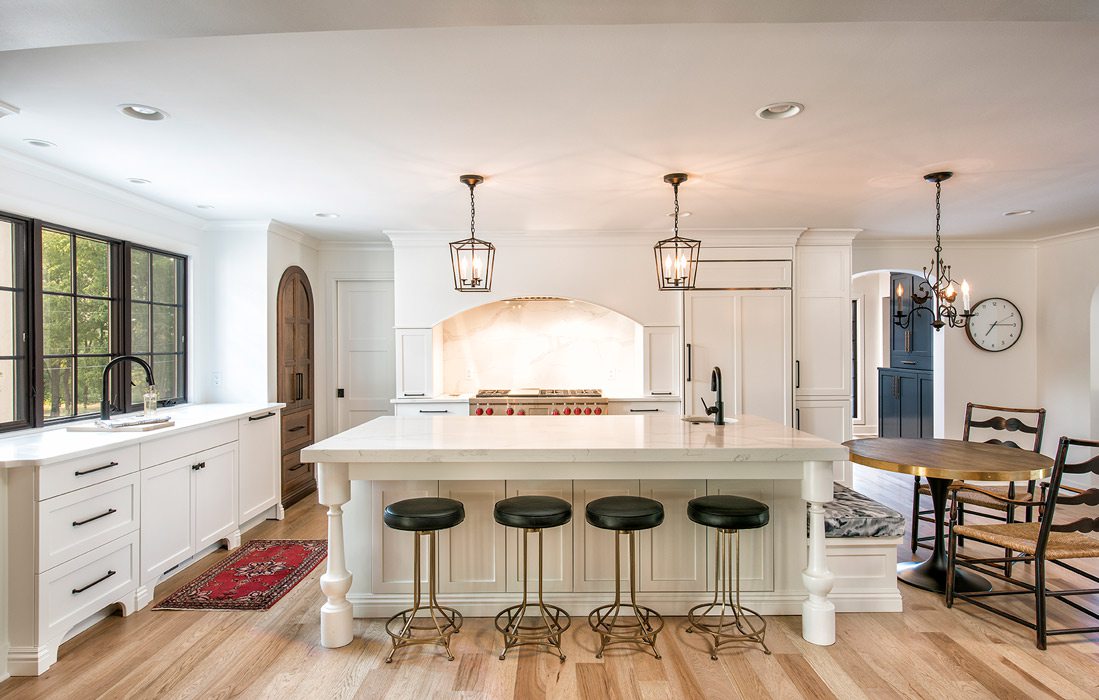 Stereotypical Spanish or Mediterranean style homes tend to emphasize clay tiles, stucco walls and many ornate details and colors. These are all hard to incorporate into a home without making it look overdone or forfeiting a clean and contemporary style. For this southwest Missouri home remodel, designer Susie Wieland, builder Travis Miller and their teams kept the suggestion of a Spanish style home while still giving the spaces a modern look. This allowed the owners to make extreme renovations to the home and still keep the essence of its original Spanish style.
For the outside of the home, they removed the portico to prevent it from blocking the house and added much larger windows. "One of the hallmarks of a Mediterranean or Spanish style is large windows because it is all about getting air to flow through your house with an indoor, outdoor experience and tiny windows really don't meld with that look," says Wieland. For the front door they kept it simple to hint at the style of a Spanish villa. "Adding just a tiny suggestion to a Spanish villa with the arch in the entry and the front door, which has great texture, adding a little bit of iron decor on the outside suggested the Spanish revival without going overboard and making it too busy," says Wieland. 
They utilized these same arches throughout the rest of the home. Wieland opted to make these arches ellipses rather than using typical arches, with two corners and a flat middle, in order to bring more definition and curvature to the doorways. They also added hints of color and texture, while still being careful to keep it confined. "Any home is going to benefit from different textures in it," says Wieland. "In this case the old Spanish revival material, beams and iron material were used in a very careful way, so it wasn't too ornate or overdone."
To keep it simple Wieland recommends cutting down on decor by laying out everything you want to use to see it all together and removing any pieces that stand out from the others. "Use the same plan throughout so you're not mixing and matching texture throughout the home and to keep it looking calm," says Wieland.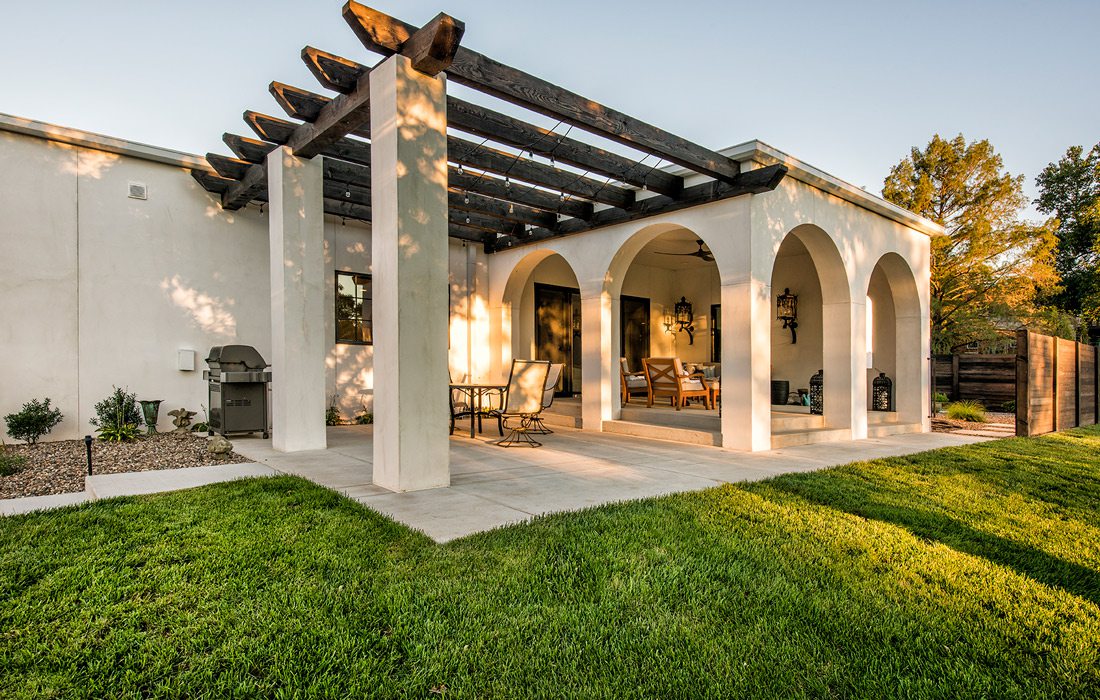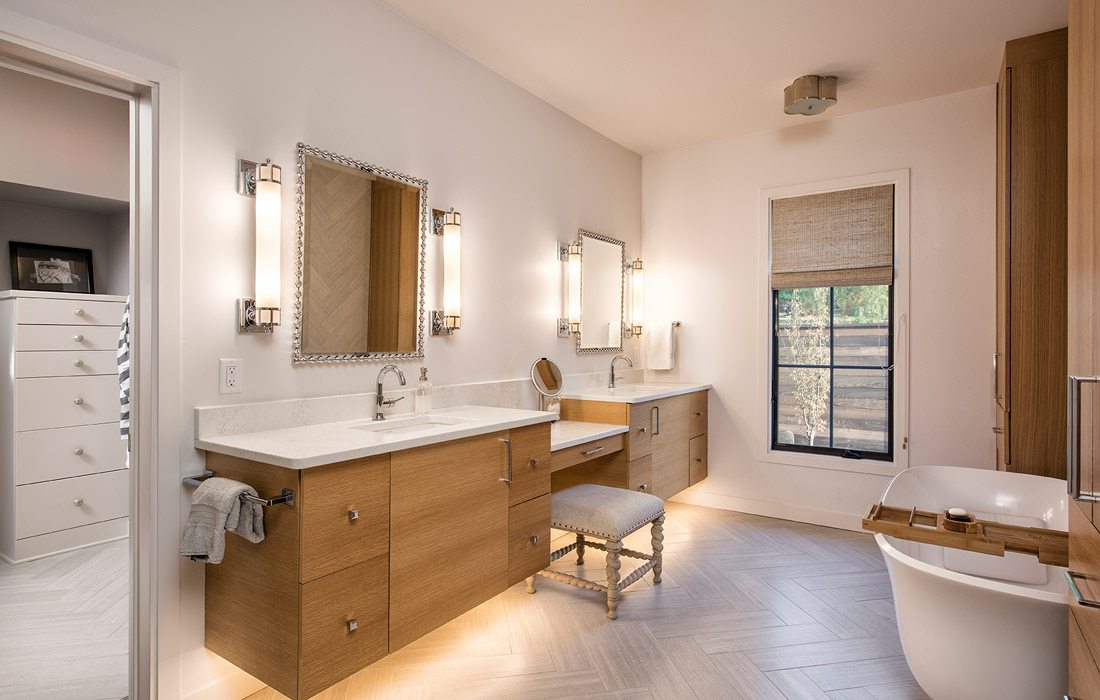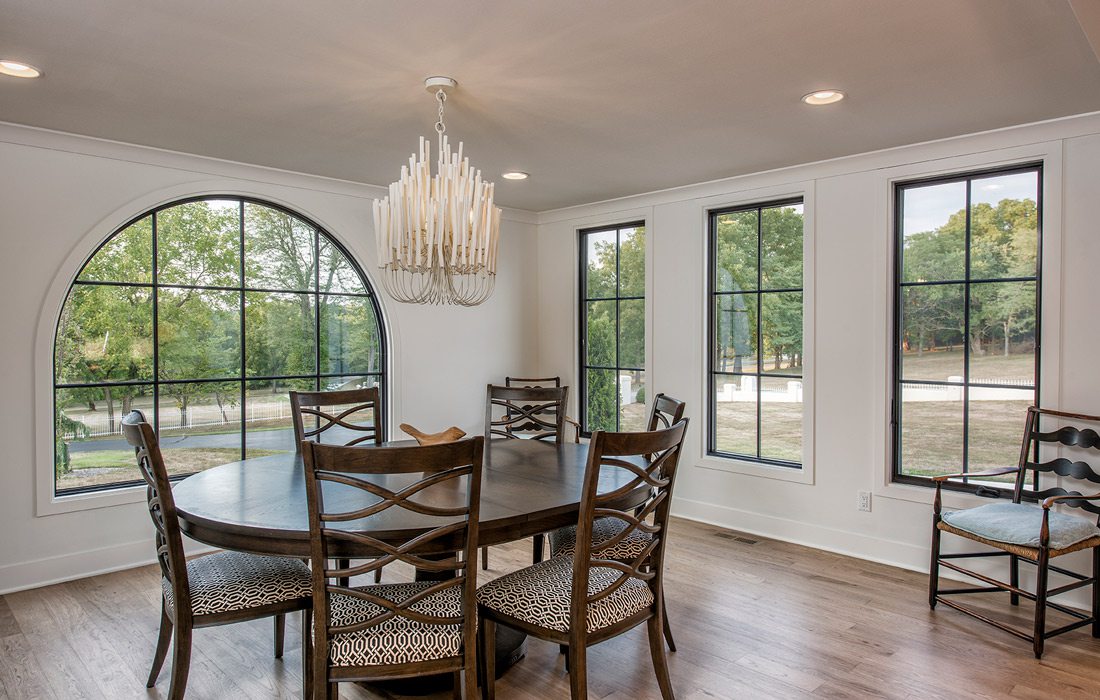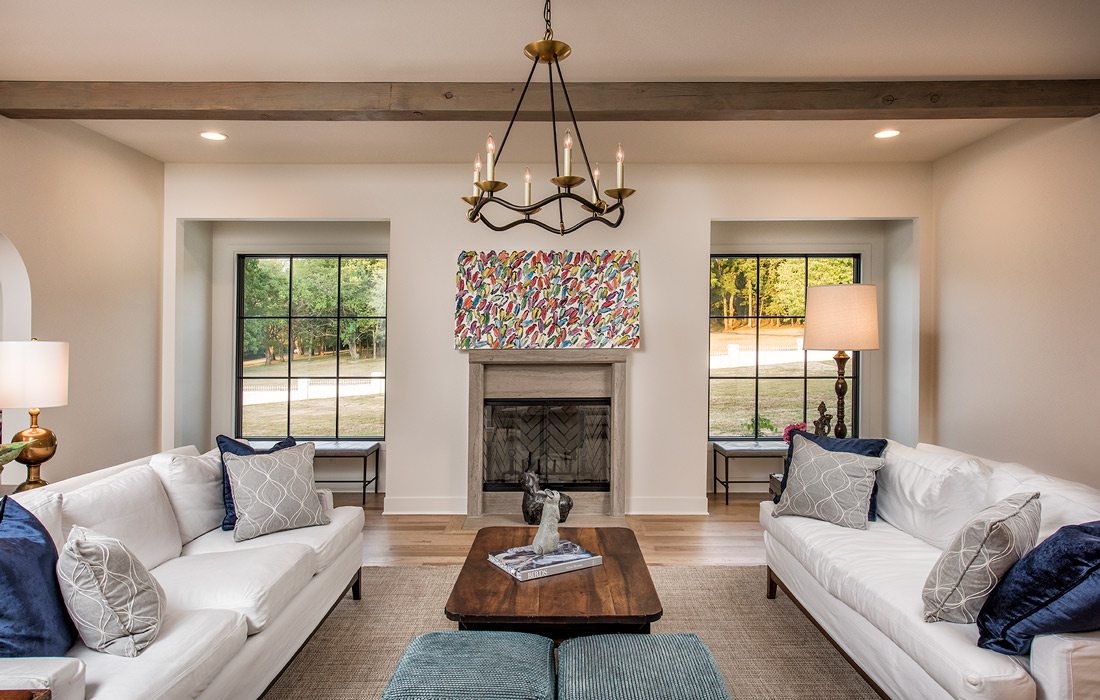 1. 
Avoid Heavy Patterns
"This is especially important with tiles. You can be bold but should still be clean and contemporary, by keeping a small color palette. You want to avoid the more traditional Spanish style of red clay tiles; it makes your floors look very busy and controls your color palette." 
—Susie Wieland 
2. 
Keep Decor Simple 
"Think more in terms of keeping all of your elements stripped down and simple. Avoid decor that has a lot of curly cues and ornate pieces. For this home we really looked for things that were very simple." 
—S.W. 
3. 
Cohesive Texture
"On the exterior of a Spanish style home you want a heavier texture with a stucco finish, but on the inside the house has smooth walls so it lends itself more toward a modern look. You can get your textures from using heavier beams to lend more toward Spanish style architecture." 
—Travis Miller
4. 
Update Your Outdoor Space
"The back porch to me really gives it a Mediterranean look because we used such big arches and big beams for the pergola section. We also added stucco columns, which added to the Mediterranean style, but kept it modern by adding a horizontal fence with exotic wood, and we poured concrete into squares with grass in between them instead of a straight slab of concrete."
-T.M.