Outdoor Spaces
Historic Cliffside Retreat
Glenn and Beverly Blake's property features James River views, historic structures and lots of cozy places to sit and enjoy the blooms and buds.
by Tessa Cooper
Mar 2023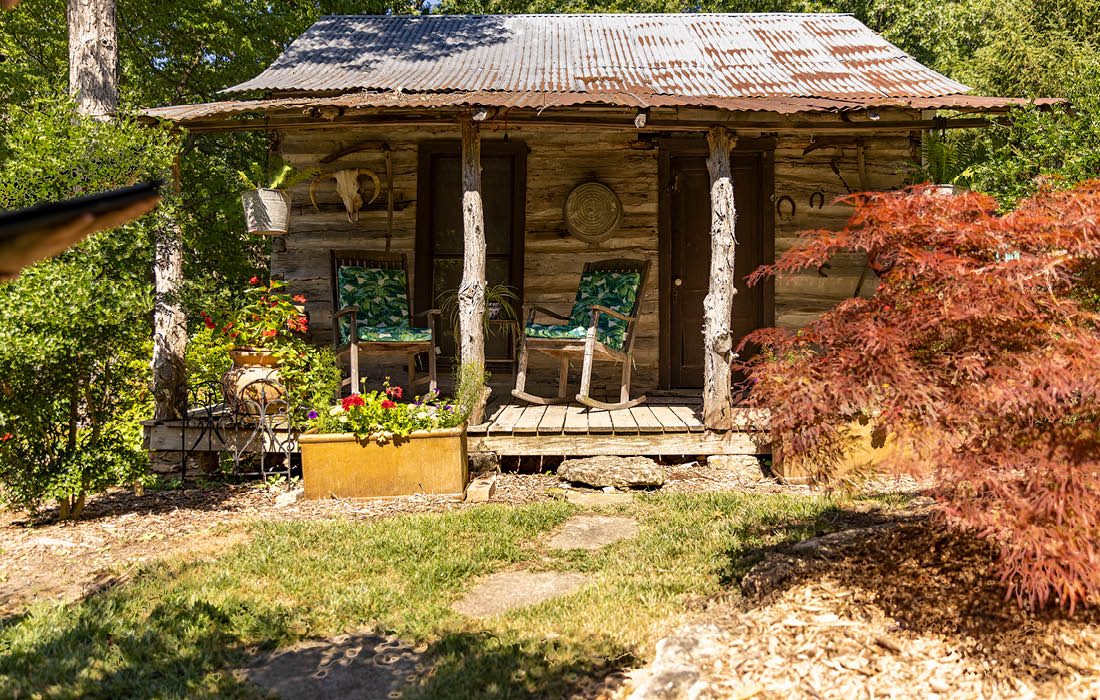 Amid Glenn and Beverly Blake's garden rich with natives, annuals and shrubs, there are a few landmarks that tell stories of the past. For example, a log cabin from the 1880s offers a glimpse into what life was like during the bygone days in the Ozarks. From their patio, they can see the James River and the circa 1920s steel bridge that was originally part of Sunshine Street. Their home also sits at the former site of Aunt Martha's Cliff House Restaurant, which was the precursor to the now-shuttered Aunt Martha's Pancake House in Springfield.
Since they became the owners of the property two decades ago, the Blakes have stewarded the land and its history well, and they've added plants and landmarks that tell stories of their own past. For example, a deck with trees that blanket all sides was a surprise Glenn built for Beverly. "One time, we were walking in the woods, and I said, 'Gee, it'd be nice to have a deck in the woods.' Shortly later, I went off to a high school reunion, and I was gone for about three or four days. When I came home, he was in the process of building the stairs. I just barely mentioned it, and the next thing I knew, I was surprised with stairs, and then he built a beautiful deck."
Gardening is a hobby the Blakes enjoy doing together, and they've found a way to split the duties that works well for them. Beverly handles the planting of the annuals, and Glenn manages the digging, weeding and pruning.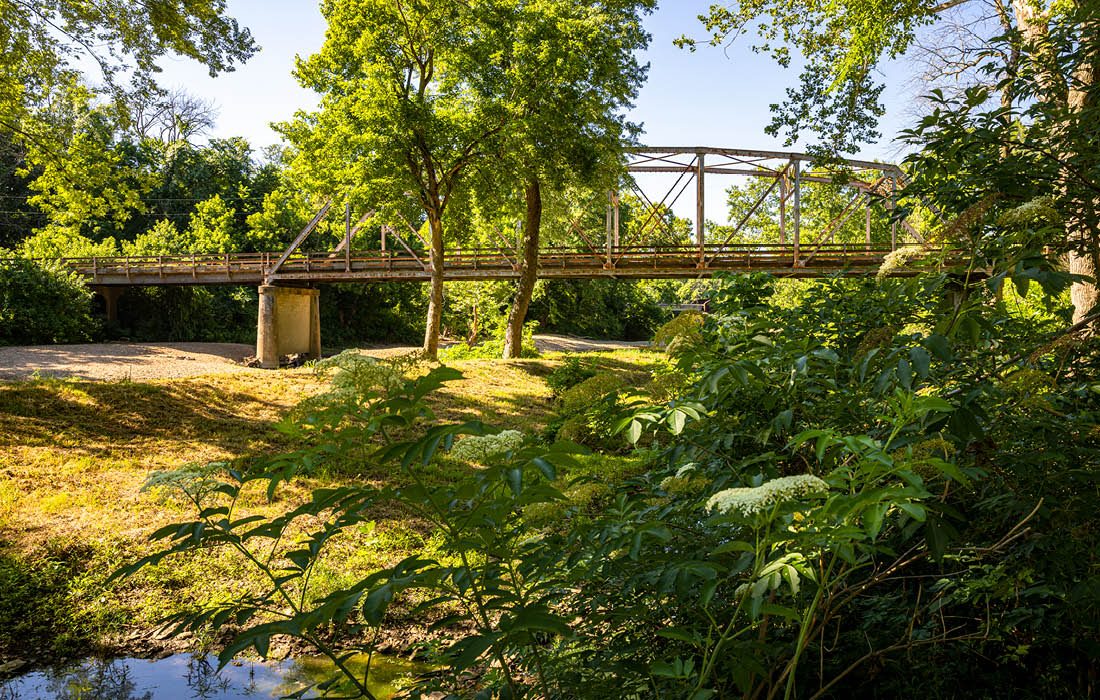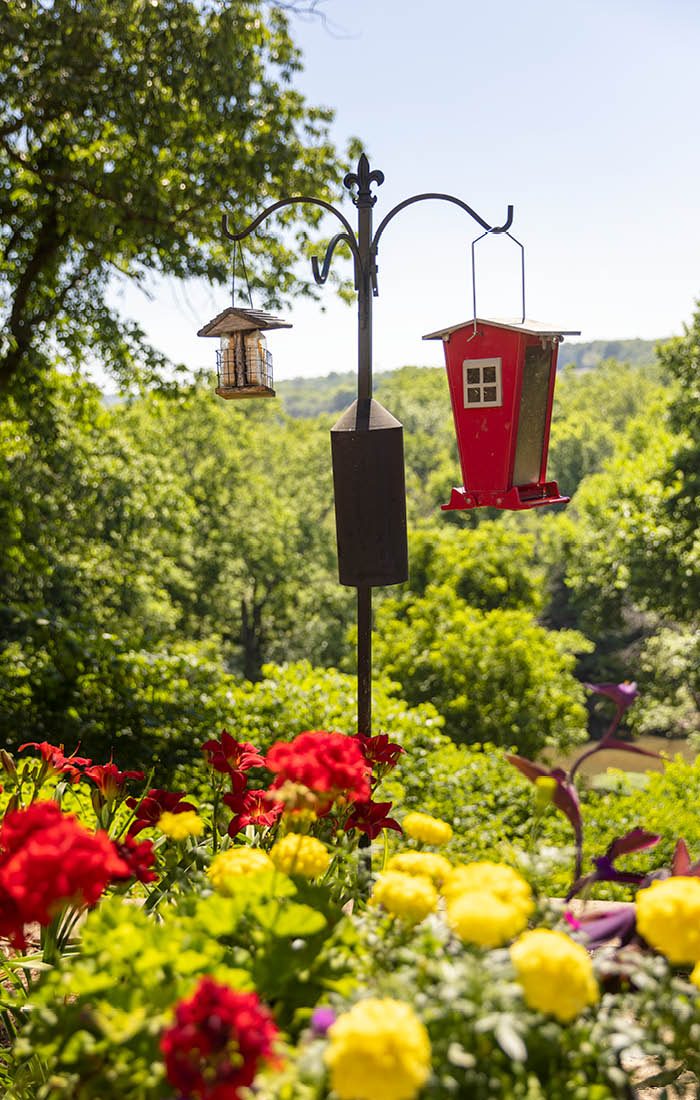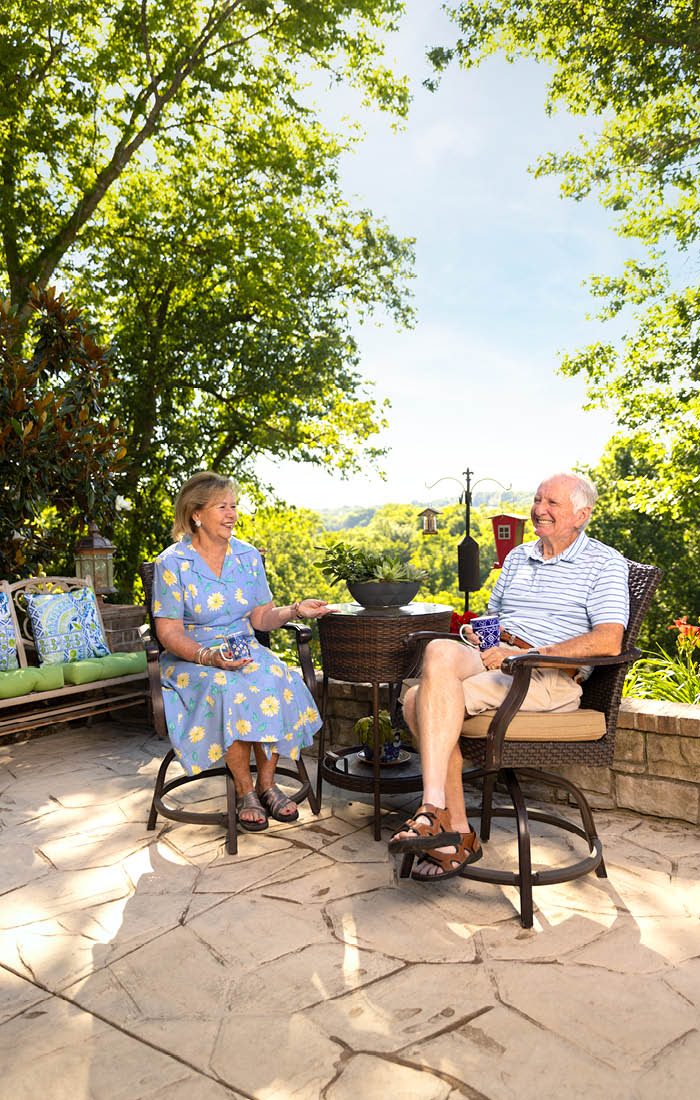 The two love sharing the beauty of their garden with visitors. "Sometimes [when the garden] is really looking nice, I'll send out an email or sometimes post on social media and invite people over for a walkabout," Glenn says. "If you come here for any reason, you have to take a mandatory garden walk." And if you do come over for a garden tour, you'll most likely see an arrangement by Beverly made with trimmings from their land inside the house, like orange lilies in late summer or berries and holly in the middle of winter. "There is not a day in the year that I can't go out and pick enough stuff to make a beautiful flower arrangement for the living room," Beverly says.