Inspiration
Brightening the Season with Gratitude
Megan Rowe and her family have always loved seeing their community illuminated by holiday light displays. Sending custom gifts is their way of saying thank you for everyone's hard work.
Written by Katie McWilliams
Dec 2021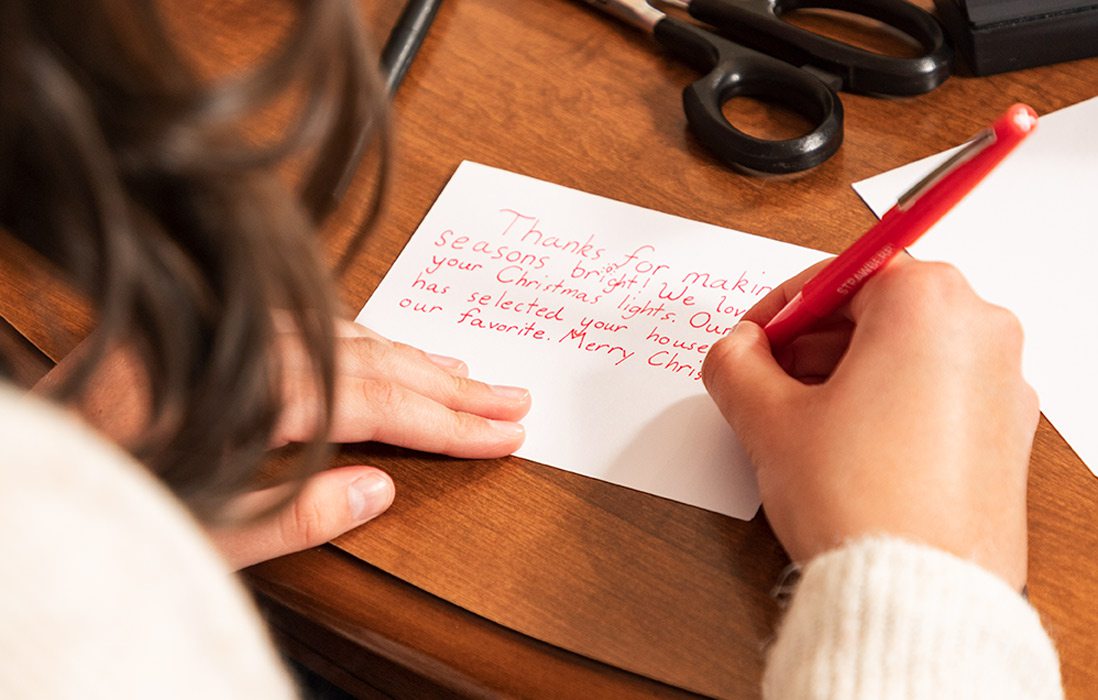 Many cherished traditions start from simple acts of spreading joy throughout the community. When Megan Rowe's young daughter, Ellie, asked to revisit festively decorated homes, the family began driving by other homes in the area. "When she had a favorite, we thought, 'We'll go ahead and let that family know how much we appreciate it and how much joy it brought to a little girl," Rowe says.
Now that Ellie is older, the family's holiday pastime has become a friendly competition. From the moment musical inflatables wave from the front yards and dazzling strings of lights grace the rooftops, Ellie, Megan and her husband spend their December evenings and weekends driving different routes through Springfield's neighborhoods and voting on their favorite homes. Not only does the family enjoy seeing other families looking at lights, but Rowe also says "it's a fun tradition because we're all in the car together and off our devices, enjoying the season and time together."
After the family declares a winner, the Rowes wrap a box of chocolates with a short note handwritten by Ellie. The family places the gift in the home's mailbox around Christmas Day. "There's very little feedback when you're the person putting up the display," Rowe says. "We want to say 'thank you' for going to that extra effort because it means a lot."