We Are #417Strong
Look for the Helpers: Volume 1
417-landers are coming together to help one another in big and small ways, and it's incredibly inspiring to watch. 417 Magazine is collecting stories about locals to share. Maybe their actions will inspire you to help (or help the helpers!) too.
By Katie Pollock Estes
Mar 29 2020 at 9:11 a.m.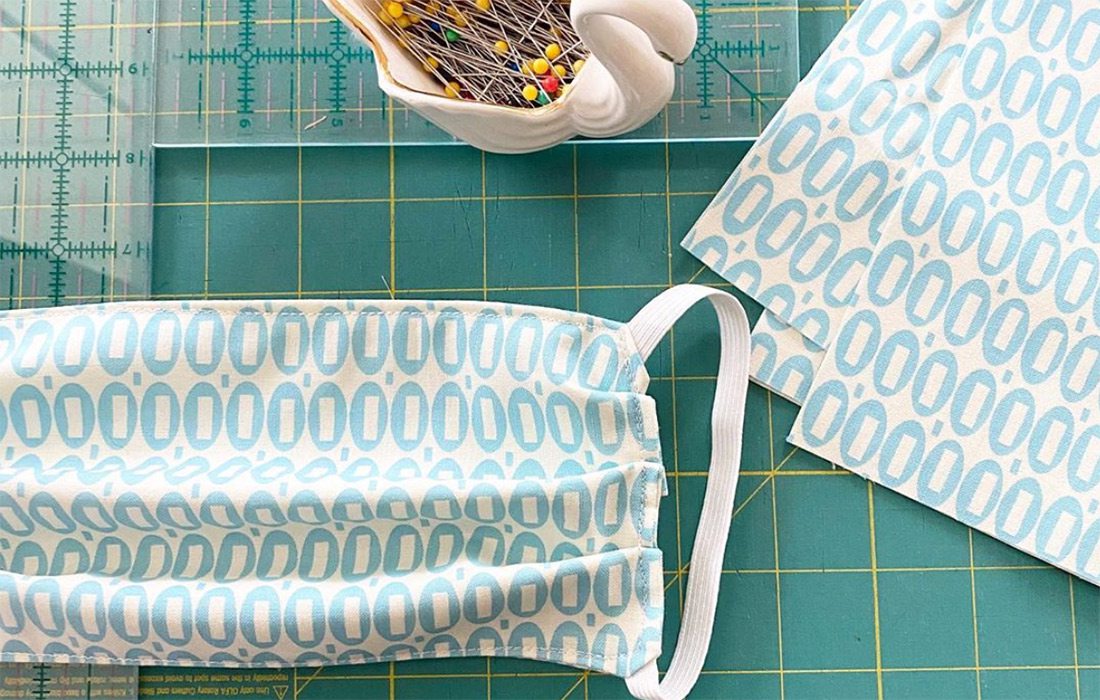 In times of uncertainty or disaster, there's one Mr. Rogers quote that always surfaces as a source of inspiration or hope: "When I was a boy and would see scary things in the news, my mother would say to me, 'Look for the helpers. You will always find people who are helping." One of our favorite things right now is watching all the ways people and organizations in our community are coming together to help one another. There are far too many examples to list here, but here are a few favorites. Email me and let me know other examples you've seen, and we'll try to include them in future roundups of our favorite helpers.
This week's roundup is all about locals who are helping provide supplies, resources and services to the healthcare community and local hospitals.

Sewing to the Rescue
Several local people have started sewing face masks to donate to local medical clinics. To name just a few: Stephanie Hornickle (@theladyinthread on Instagram) has been making colorful fabric masks that she donated to physicians that she is connected with at local clinics. Another local, Megan DeVito, has even posted tutorial videos, teaching others how to make masks at home too. DeVito has sent masks to her brother, a hospitalist in Portland, and locally to the Springfield Police Department. Kits are also available from the Church of Latter Day Saints in Springfield, which is organizing an effort to sew masks at home of breathable medical-grade materials for CoxHealth medical professionals in anticipation of a future personal protective equipment shortage. CoxHealth also has instructions online that shows volunteers how to make additional masks—not for doctors and nurses, but for the patients. On a larger scale, Allmade is sewing soft masks called Allmasks; the company has a local tie to screen printing company Greek Corner that sells Allmade products and is able to get their hands on the masks for locals who want to help out.
More than Masks
In addition to a need for more masks, local hospitals have anticipated a future shortage of face shields and ventilator parts as well. CoxHealth has partnered with Jordan Valley Innovation Center to create a 3D printed and laser cut prototype with instructions for making face shields. If you have a laser printer and would be able and willing to help print parts for face shields and ventilators, you can register online as a resource for Cox and Mercy should they need help building the supplies.

Childcare Heroes
The Discovery Center of Springfield acting super-fast to transform the attraction (which had to close to public visitors during the stay-at-home order) into a childcare facility for the children of healthcare workers and first responders in the area. The organization is offering that childcare and camps for free for kids ages 5 to 14, and the care includes three meals along with snacks. The Discovery Center is uniquely suited to offer this service; it's packed with enriching STEAM resources and educational activities and has experience offering educational summer camps to kids within that age range. It's one of our favorite examples of a local organization mobilizing to be of service to the community, and we're so proud of them!
Help with Housing
The Springfield News-Leader reported last week that as many as 150 health care workers could be housed at Missouri State University during the COVID-19 pandemic. The workers would be able to live in a university residence hall in the event that they could not return home for a time (if, for example, they or a family member is sick). Although the service is not needed now, the university's offer to open up housing to workers in the event of a future emergency is a comfort.