We Are #417Strong
417 Magazine Top Doctors Answer Your COVID-19 Vaccine Questions
Southwest Missouri has been a hot spot for the COVID-19 delta variant due to low vaccination rates. Local physicians provide a trusted voice to ease concerns about the safety and importance of vaccination.
By Jo Everhart
Aug 04 2021 at 8 a.m.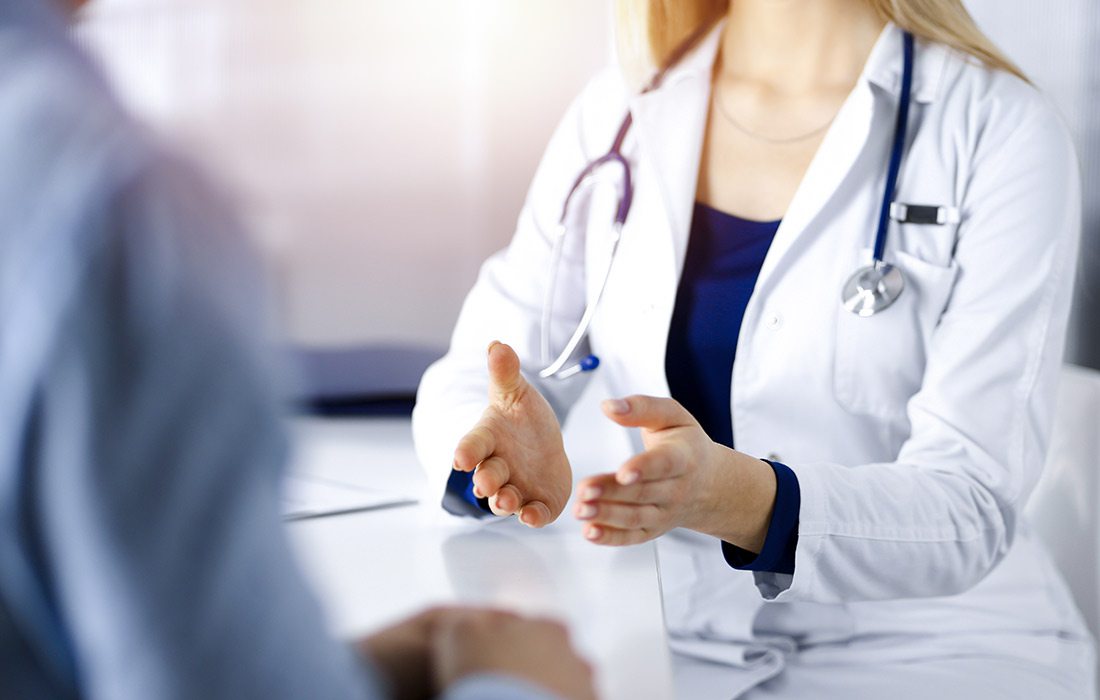 We rounded up physicians from 417 Magazine's 2020 Top Doctors list to provide answers to common questions about COVID-19, the vaccine and their impact on our community.
What would you say to someone with a loved one expressing skepticism about the COVID-19 vaccine?
"Well certainly we all have loved ones who are expressing concerns, and there's a lot of concerns out there. Even I have loved ones who have still not gotten vaccinated. What I would encourage people to do is talk to their PCP, their doctor, someone they trust who is in the medical community that can give them facts and express how important vaccination is. I think moving forward this is the real way we will increase vaccination rates, by connecting on a personal level and being able to talk to our patients, being able to talk to our parents and family members and people in our community who trust us."—Shannon Calvert, M.D., Citizens Memorial Hospital (Top Doctors winner for Pediatric Medicine) 
"I would say we have had over 600,000 people in this country die of COVID-19. [...] Because of the delta variant, it is surging again. Right now every three days or so 1,000 people in this country are dying from COVID and over 990 of them are unvaccinated while less than 10 are vaccinated. The one treatment we have that is really effective to keep you from being sick enough to be hospitalized or dying is the vaccination." —Howard Jarvis, M.D., CoxHealth (Top Doctors runner-up for Emergency Medicine) 
"I appreciate people's hesitancy because this is a brand new disease and a new vaccine, although the technology of how to make this vaccine is not new. It's related to the vaccine that was created for the SARS-1 that ravaged China some years ago. What I would say is that vaccines for all kinds of infectious diseases have been around since the late 1700's and have saved billions of people's lives over the last almost 300 years. We only give vaccines for illnesses that are so serious that the risk of the vaccine is virtually always small compared to the consequences of having the illness. I think everyone should have the vaccine. It's always free, and that's not true for most vaccines. This is a terrible disease and getting worse." —Patricia M. Dix , M.D., CoxHealth (Top Doctors winner for Maternal and Fetal Medicine) 
"As a doctor who sees people before, during and after their recovery [with COVID-19], unfortunately this [vaccine] is the only thing we have in our arsenal to stop this pandemic. I wish there was a magic drug we could give someone to fix them once they have it, but there isn't. There is no magic drug and there is no [guarantee] once you get sick that you will make it. There is no way to predict… That's why when you don't have a medicine for it that actually works and you don't have a way of knowing who is going to make it and who isn't, when there is so much uncertainty then why not go with something that you certainly know based on the studies is 95% effective in preventing hospitalizations and severe COVID infections? Why not go towards prevention rather than trying to treat it later on." —Sadaf Sohrab, M.D., Mercy Hospital (Top Doctors winner for Pulmonary Disease Medicine)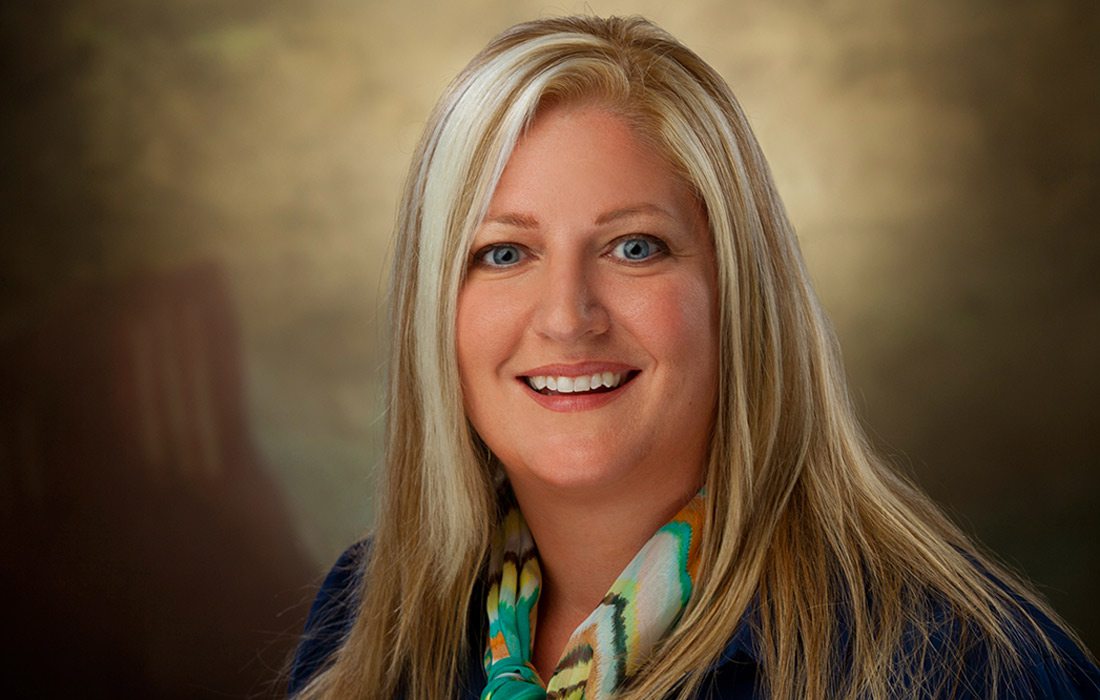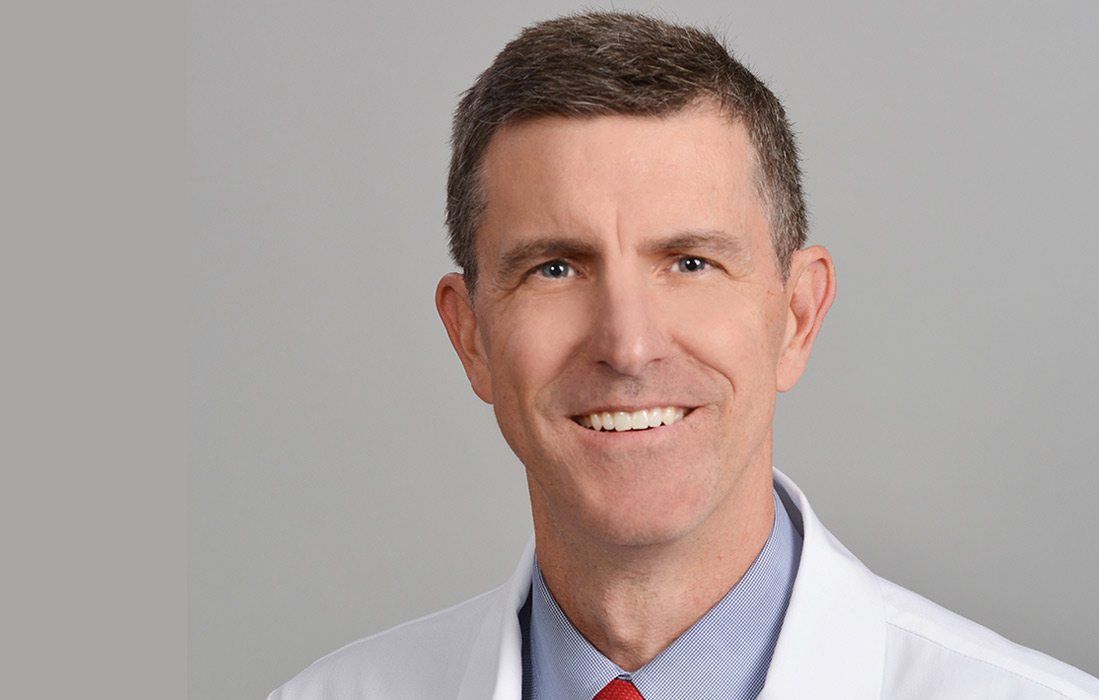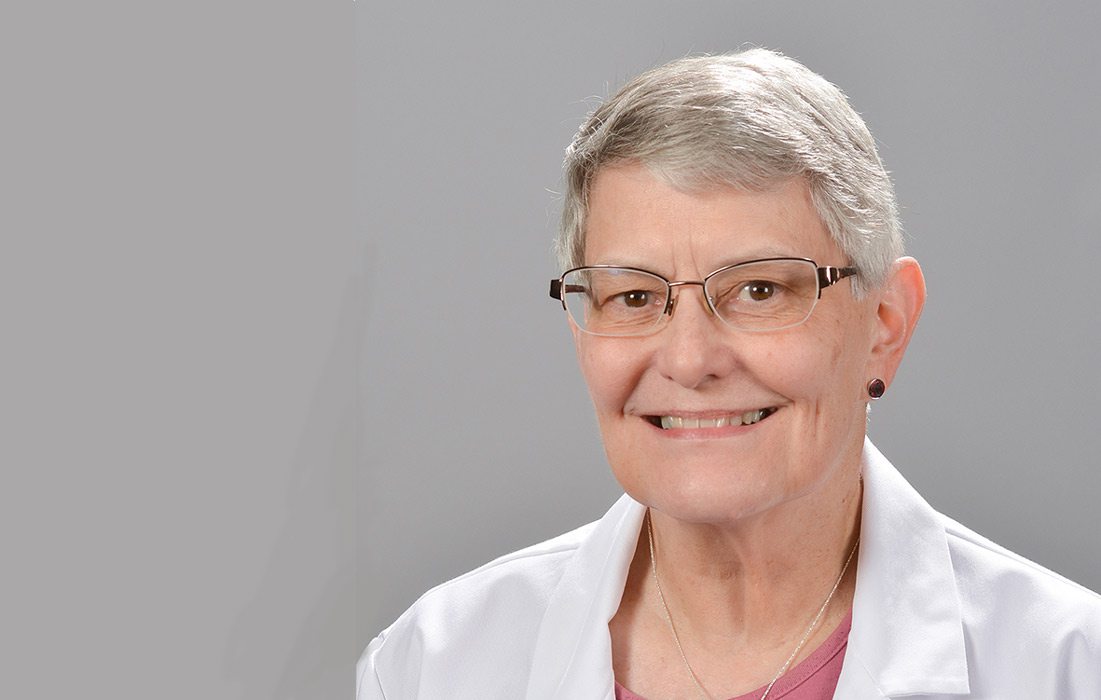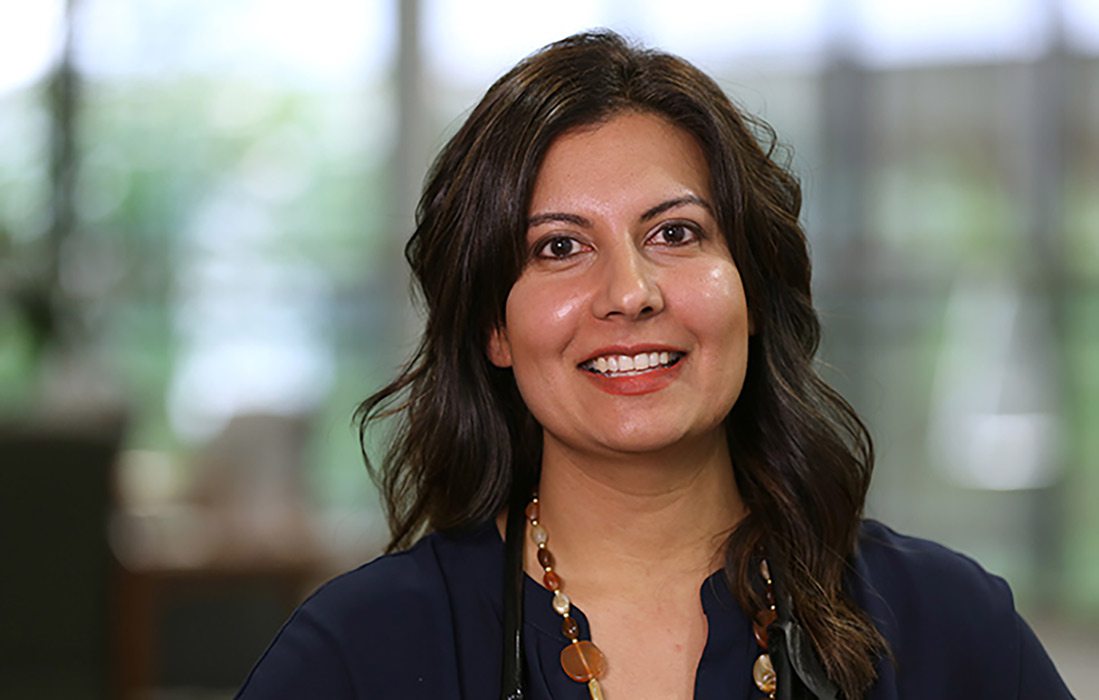 What do you tell your patients about the safety and efficacy of vaccination?
"I think the vaccines are extremely safe and they are clearly very effective so far in keeping people out of the hospital and from dying. And again, you're talking about over 99% of the deaths from COVID now are in unvaccinated people and less than 1% are in vaccinated people, so about half the population is vaccinated and half is not—which pool would you rather be in?"—H.J. 
Can you speak to the safety of the vaccine for kids 12 and older who are now able to be vaccinated?
"The first most common question I get is what are the side effects in adolescents. What we are seeing mostly is side effects like the flu or a bad cold—runny nose, congestion, body aches, fatigue and of course some pain at the site —but they are all transient and go away. When parents say 'oh but the side effects' I tell them 'Congratulations! This is great that you have side effects. This is your immune system working. We hope that you do get a few tolerable side effects.' [...] Probably the most important [question] is asking about cardiac side effects in adolescents. We certainly have seen some transient cardiac inflammation infections but it has been transient so those few adolescents who have been hospitalized have been discharged within a few days, and that's great. What we have also seen, which is more concerning to me, is that if you have an active COVID-19 infection you are more likely to have cardiac complications than from the vaccination alone. I tell my patients this is a numbers game, you have to weigh the benefits with the risk and one of our big risks is long-term complications with COVID-19."—S.C.
Can you speak to the safety of the vaccine for women, specifically its effects on fertility?
"When the disease was first described there was some concern about the virus sharing a tiny little gene point with an early placenta, but that work was thoroughly discredited a year and a half ago, not long after it was published. There is no evidence that the vaccine causes infertility. A number of the women in the original trials either were very early pregnant or became pregnant after they received the vaccine and there is no evidence that their pregnancy outcomes were any different than the general population… We know that all viruses cross the placenta and we know that vaccines don't cross the placenta. Their antibodies do cross the placenta, so it not only protects the mother but potentially protects the baby as well because the baby is born with some immunity."—P.D. 
Why should people get the COVID-19 vaccine if new variants are emerging? Are they protected from new variants if they are vaccinated?
"What the vaccine is doing is priming your immune system so when it sees COVID it is ready to fight it off. Instead of waiting for the normal immune response to occur, it is ready to go and is going to quickly attack that virus and make it much more likely that you won't be sick from the virus. So far it is still protective against the virus. The problem is that if we don't get enough people vaccinated this won't be the last variant there will be. It will continue to mutate and spread and we may get another variant that the vaccines are not very effective against and then we'll be back to square one and starting this whole thing over again. So if you don't want a mask and you want to get back to normal, the way for that to happen is to get vaccinated."—H.J. 
"There was actually a study done in England where they found that Pfizer vaccine and Moderna vaccine are at least 65% still effective against delta. That's why it's still protective, and we are seeing it right now here in Springfield."—S.S.

How is the delta variant different from the original native strand of COVID-19? 
"We're seeing terrible effects from the COVID-19 delta variant every single day. The delta variant is much more transmissible, so you're much more likely to spread the delta variant than the more traditional COVID-19 from back in the winter before. Right now, the evidence is showing the viral load that you have with the delta variant is 1,000 times what the viral load was with the original virus, so people have a lot more of it in their systems and can transmit it much more easily, likely because there is more of it. And people are getting sicker with it than what we were seeing. More younger people are getting sicker and people are getting sicker faster as well. It seems to be in many cases that people are becoming very ill with it much more quickly than before we had the delta variant."—H.J. 
"All viruses mutate, we all have genetic mutations in our bodies that don't usually show up because you need two copies and not one. But because viruses are so small, even a single mutation can make a huge difference in the way that they behave. One of the reasons that the delta variant is so much more transmissible is because the viral load is about 1,000 times more than the original virus, and it's the viral load that determines how much virus is in aerosol when you sneeze, talk or cough. So the lower the viral load the less likely it is that the virus will be transmitted."—P.D. 
What does it mean for our community as variants emerge if our vaccination rate doesn't improve?
"If we don't increase our vaccination rate and increase it quickly, we will be seeing more variants. If we do not get to herd immunity, the continued variants that come out will continue to affect different populations. What I worry about as a mom and pediatrician is that the next variant that comes out will affect kids, and then our children will start dying—and what have we done as a population when we had an opportunity to vaccinate and we didn't take it?"—S.C. 
"It's not good news for us. I fear this is going to keep happening. It's going to be delta today and lambda tomorrow and new variants will come after. If we only have 40% vaccinated I fear the virus will keep multiplying and we will keep being the hotspot for new variants coming down the road. There is no effective treatment so we really have to focus on prevention and keeping our communities safe."—S.S.
Local Vaccination Sites and Events
Springfield Public Schools has teamed up with the Springfield Cardinals for their "Knock COVID Out of the Park" initiative. The next event will be held Thursday, August 5 and will offer every student age 12 and older who is vaccinated at Hammons Field two free tickets to that night's Springfield Cardinals game. Take a look at the full list of vaccine events below.
For more information and for places to find a vaccine for you or your loved one visit the Springfield-Greene County Health Board website or use their vaccine finder.
August 5: Good Morning Springfield at Delaware Elementary School (Pfizer and J&J)
August 5: Ozark Empire Fair (Pfizer and J&J)
August 6: Arc of the Ozarks (Pfizer and J&J)
August 6: Acompanarte (Pfizer and J&J)
August 7: Hope and Anchor Church (Pfizer, J&J and Moderna) 
August 7: Fire Station #8 (Pfizer)
August 7: C-Street Farmer's Market (Pfizer, J&J and Moderna)
August 7: Baptist Bible College (Pfizer)
August 8: Turning Point Church (Pfizer, J&J and Moderna) 
August 9: Dream Center (Pfizer and Moderna) 
August 10: James River Church West (Pfizer, J&J and Moderna) 
August 10: Central Assembly of God (Pfizer and Moderna)
August 11:  James River Church South (Pfizer, J&J and Moderna) 
August 11: Westside Health Department(Pfizer and Moderna)
August 11: Fire Station #1 (Pfizer)
August 12: Logan Rogersville Middle School (Pfizer)
August 12: James River Church Joplin (Pfizer, J&J and Moderna) 
August 13: Fire Station #5 (Pfizer)
August 14: Pennington's Grocery (Pfizer, J&J and Moderna) 
August 17: Schweitzer Methodist Church (Pfizer and J&J)
August 17: Willard Community Center (Pfizer, J&J and Moderna) 
August 17: Big Shots Golf (Pfizer)
August 18: Second Baptist Church (Pfizer, J&J and Moderna) 
August 19: Walk-In Pop-Up Clinic at Jordan Valley (Pfizer and J&J)
August 19: Strafford Elementary School (Pfizer) 
August 19: Council of Churches (Pfizer J&J and Moderna) 
August 19: Christ Episcopal Church (J&J) 
August 20: Marshfield United Methodist (Pfizer, J&J and Moderna) 
August 23: Walk-In Pop-Up Clinic at Jordan Valley (Pfizer and J&J)
August 24: Ozarks Technical Community College (Pfizer)
August 26: Evangel (Pfizer) 
August 27: Rare Breed (Pfizer and J&J)
August 28: C-Street Farmer's Market (Pfizer, J&J and Moderna)
August 29: Turning Point Church (Pfizer, J&J and Moderna)