Table Talk
Table Talk: August 3–9
This week: Mother's Brewing Company's big 1-0, AmyCakes offers their secret recipes and more.
By Katie Pollock Estes
Aug 03 2021 at 8 a.m.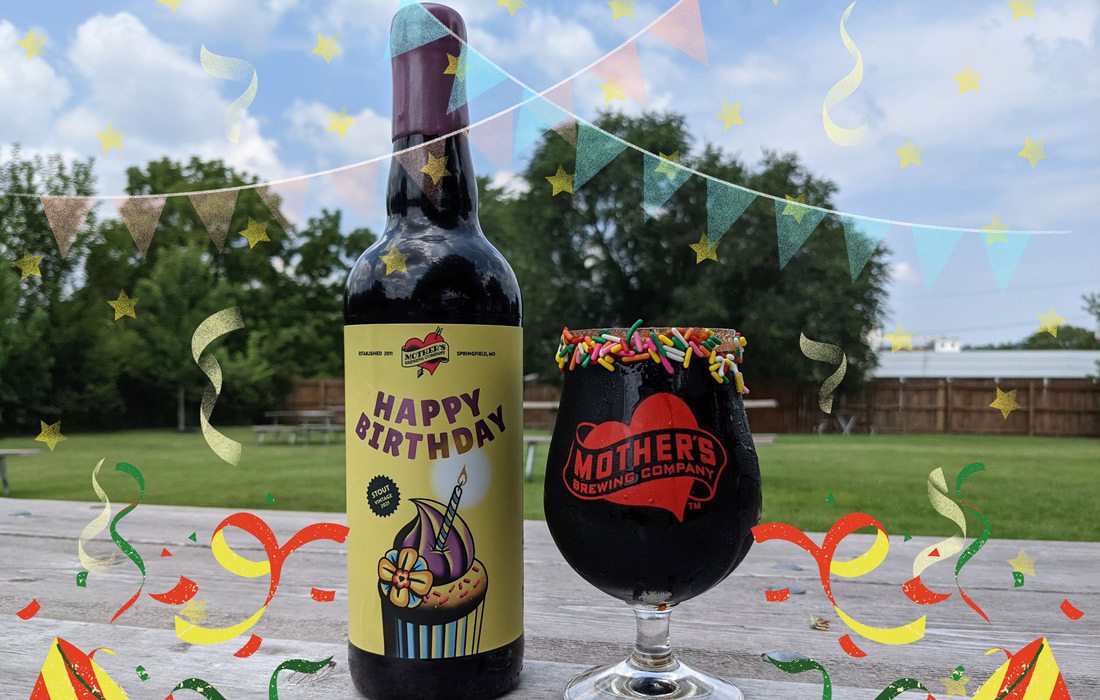 AmyCakes is Back!
When AmyCakes closed their doors in February, fans of their moist, dense, hugely flavorful treats were collectively very, very bummed. This summer, those fans have been able to breath a collective sigh of relief as AmyCakes returns—albeit in a much different way as AmyCakes Bakes. Starting in mid June, they begin offering small-batch size recipes for many of the beloved cakes—so you can  make those beauties from scratch at home for your family. These aren't just recipes though. They are super valuable knowledge nuggets, as the blog features lots of handy tips and professional secrets that budding home bakers might not know about. So far they've released the bakery's famous (giant!) cinnamon rolls, a few frosting and filling recipes, the ultimate fresh strawberry cake and lots more. Now, we wonder when we'll get to see our personal favorite: banana cake!
Mother's Birthday Brew
"Happy birthday, dear Mother, happy birthday to you!" To celebrate their 10th anniversary, Mother's Brewing Company released a surprise brew this week. Think of it as a celebratory birthday cake in a glass. The Happy Birthday imperial stout even tastes like birthday cake thanks to the addition of natural vanilla. You can pick up a bottle in the taproom. What a delicious way to ring in 10 years of brewing the good stuff in downtown Springfield. (In other Mother's news, they posted a video of their relentlessly popular Mr. Pumpkin pumpkin ale rolling off the lines at the brewery, and we are so ready for those fall vibes! You can get it in the taproom and in stores now, to ring in the best season a little early.)
Last Call for Watermelon Whip

Speaking of Springfield institutions, did you know Pineapple Whip is selling a limited edition watermelon whip flavor right now? It's the ultimate summer vibe (slurping on a fruity sweet treat cone in the summer heat outside a P-Whip truck) paired with the ultimate summer fruit, and we are here for it. They said this flavor won't stick around as part of the regular Pineapple Whip rotation, and as of yesterday they had about a week's worth left of the sweet melony goodness. So go get that whip before it's gone!

National Farmers Market Week

This week is National Farmers Market Week. Help our local markets celebrate by doing some super-fresh outdoor shopping at the markets this week. Here are a few stories we've written about our local farmers markets, to help you put together your shopping list. (Bonus for beer fans: Springfield Brewing Co. has created a Farmhouse Cucumber Ale that's brewed exclusively for Farmers Market of the Ozarks, so you can add a six pack to your shopping list if you're headed there. Brew Co. describes it as "crisp, light and refreshing" and "slightly tart with a tiny touch of spice." Yes, please!) Now, ready to read up on your favorite farm-fresh goodies? Find all the details in 5 Best Farmers Markets in the Ozarks and Southwest Missouri Farmers Market Guide.