Life
Mackenzie Adams Speaks at the Festival of Trees
Special guest Mackenzie Adams joins guests at the 33rd annual Dynamic DNA Laboratories Festival of Trees at the Discovery Center.
by Jamie Thomas
Nov 16 2020 at 8 a.m.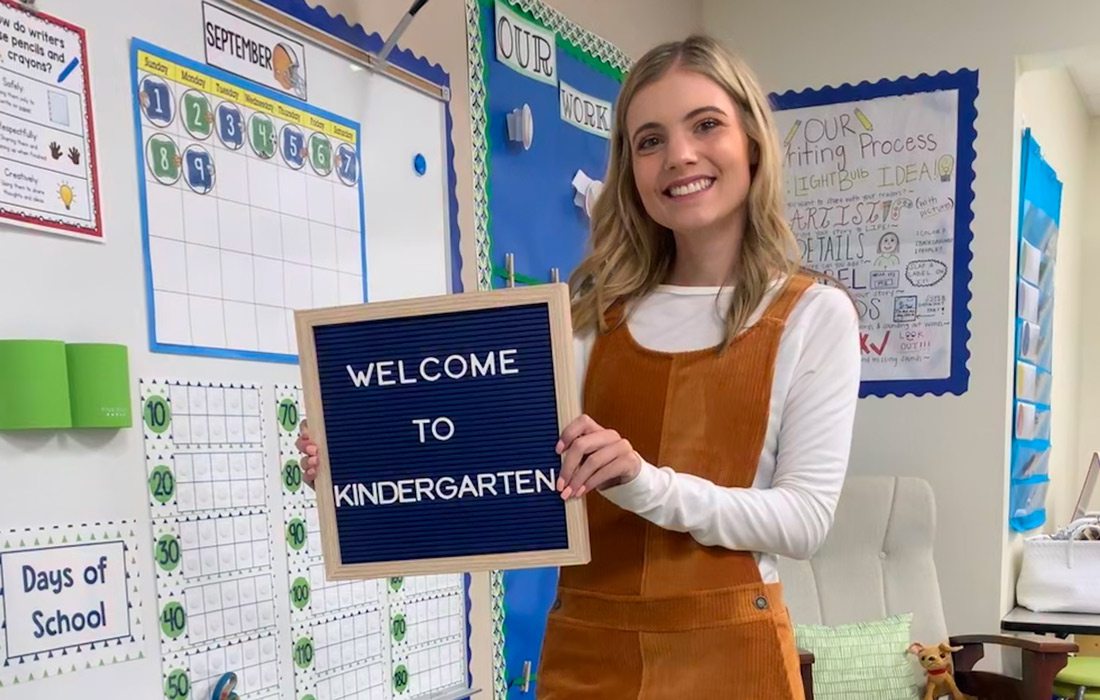 Friday, November 20 is the 33rd Dynamic DNA Laboratories Springfield Festival of Trees at the Discovery Center of Springfield. There are a lot of festive events and activities that are going to look a little different this year, but, thanks to some advanced COVID-19 testing from Dynamic DNA, the show goes on in 2020. In addition to food from Hinode Japanese Steakhouse, an open bar sponsored by Mother's Brewing Company, live entertainment, and an At Home Holiday Decor Live Auction, the event features a special guest too. TikTok teaching star Mackenzie Adams will be talking about the importance of education even when students can't be together in the classroom.
Adams, who teaches kindergarten in Washington, took social media by storm earlier this year with her enthusiastic teaching skills. She was invited to the Festival of Trees to speak about the importance of education in a year when we were all kept apart by a pandemic. We spoke to Adams and Rob Blevins, executive director of the Discovery Center of Springfield, about this year's event.
"[They] want me to come and share my experience. I'm very excited," says Adams, who became a viral video star earlier this year for her animated teaching style after she posted videos on TikTok. "Within a couple of hours I got text messages like 'oh your TikTok is going viral,'" says Adams of her sudden stardom. "I never posted it for anyone to see, it was just kind of for me to reflect on my teaching and how I'm engaging the students."

"We were trying to decide a way to go about doing it that would be consistent with our mission as a science center," says Blevins of the decision of how to hold the Festival of Trees this year. "I had some conversations with Austin O'Reilly [CEO and founder of] Dynamic DNA about their [COVID-19] testing capabilities [...] the turnaround time on their tests is absolutely phenomenal." Working with O'Reilly and Dynamic DNA, the Discovery Center will be testing everyone in attendance in an effort to keep guests safe.
As for the invitation for Adams to speak at the festival, Blevins says it was partly due to both the Discovery Center getting extensive media coverage for providing childcare for healthcare workers during lockdowns, and Adams's story taking off over the summer. "We'd been working a lot with virtual students," says Blevins. "So we talked a little bit about that. She was a fan of the work that we've done during the pandemic. I thought that was kind of a cool tie-in and since so much education has gone on virtually we wanted to see if we could bring her to our city and share her enthusiasm for learning with our attendees. The theme of this year is really going to be education," says Blevins. "It's been at the heart of everything that we do at the Discovery Center."
The 2020 Festival of Trees is Friday, November 20. Purchase both virtual and in-person tickets on the Discovery Center website.
Editor's note: 417 Magazine is a sponsor for this event.