Life
Five Gifts That Aren't Things
Give something different this year with these five ideas for gifts that aren't things.
by Jamie Thomas
Dec 2019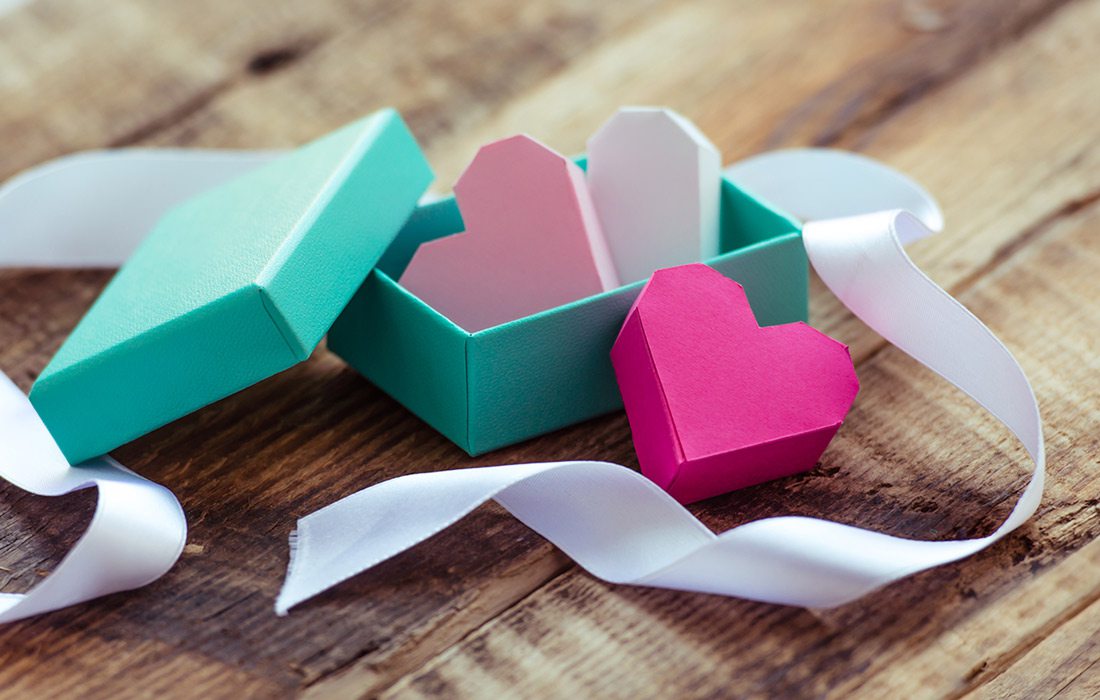 Whenever it comes time to declutter your personal space, whether you call it a spring clean, a purge or personal intervention before you become a full-blown hoarder, how much of what you throw or give away did you buy in the first place? How many of the things that find their way to a thrift store, trash bag or a deep hole in your backyard were gifts? It's easy to buy physical things for friends and family, especially in our age of endless gadgets that all connect and communicate (sometimes when we'd rather they didn't) without having to put much thought into it. This year, how about doing something different? Here are five ideas for gifts that won't take up space, but could end up being much more memorable than material things.
A Unique Experience
A new or unique experience can totally change the way someone sees the world. Say, something like getting up-close and personal with some penguins. Or sharks. All within the safety of Wonders of Wildlife, of course. The Johnny Morris Wonders of Wildlife Museum & Aquarium has a lot to offer, but being able to see wildlife from just a few feet away definitely stands out as especially memorable. The shark dive and penguin encounter are safe (for you and the animals), unforgettable experiences.
A New Skill
Remember the saying, "give a person a fish and you'll feed them for a day, teach a person to fish, and you'll feed them for a lifetime"? What better time to teach them (or at least pay for the lessons) than Christmas! There are countless cooking classes in 417-land that can help someone learn an essential life skill, from bakery basics to high-end cuisine. European Café and B+B Boulangerie are just a couple of local examples to get you started in your search.
Make Their Life Easier with Meal Delivery
Alternatively, instead of teaching someone to fish, you could sign them up for regular fish delivery. Meal planning and delivery services have become an industry all their own in recent years thanks to all of us being connected online. You could sign someone up to Blue Apron, Hello Fresh or any of the other major services. Or, you could keep things local. The Gracious Plate, Homemade.Delivered and Meals by Monica offer meal prep and delivery and are all based in 417-land (and not limited to fish).
Dickerson Park Zoo Membership
If you know a wildlife or nature buff, or just someone with kids who's always looking for things to do, a Friends of the Zoo membership at Dickerson Park Zoo is borderline priceless. Depending on the type of membership, you can get someone a laundry-list of perks, including free daily admission for a year, discounts for educational events and birthday parties, private members-only events and much more. Plus, the membership fees go towards helping the zoo in caring for its animals, so they can enjoy the benefits of a membership while they do some good.
Donate to a Good Cause in Their Name
Speaking of doing good, there's no shortage of non-profits operating in and around 417-land that are always in need of support from the community. If you know someone who likes to donate their time or money to good causes, then a gesture as simple as making a donation in their name can mean the world. Don't know where to start? Check out:
AIDS Project of the Ozarks
Camp Barnabas
Convoy of Hope
I Pour Life
For just a few examples. There are plenty more to choose from, or just ask the person you're donating for which causes they're passionate about.
These are just a few suggestions to get you started. If you have your own ideas for gifts that aren't things, you could always get in touch.