Life
Skydive, Drive Race Cars and more in Branson
Just in time for summer, three new adrenaline-fueled attractions have popped up in Branson.
BY EVAN GREENBERG
Jun 2018
More and more, Branson is becoming a premier destination for thrill seekers and adrenaline junkies. Named one of The New York Times' "52 Places to Go in 2018," the tourist mecca is pumping out exciting new attractions for the whole family. Start planning your summer fun list now.
 
Fritz's Adventure Aerodium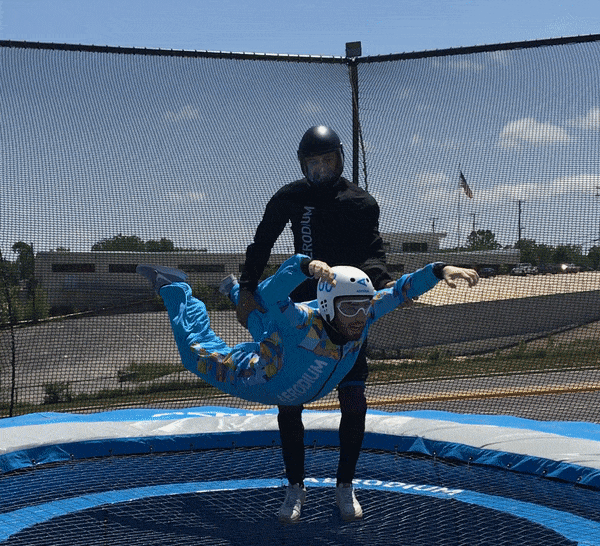 Photo Courtesy Evan Greenberg
Soar high into the sky at the one-of-a-kind Aerodium at Fritz's Adventure
The Aerodium at Fritz's Adventure is the first of its kind: the world's first outdoor skydiving experience. Instead of the tubes usually seen in indoor skydiving attractions, the Aerodium is more like an octagon.
The idea went from inception to reality in about six months, and now serves as a giant advertisement for anyone driving along the Branson strip.
The experience is a blast from start to finish. Think of it as a Top Gun fantasy camp condensed into 45 minutes—flight school included.
Visitors can purchase a two-flight package for $65 for a three-flight package for $85. Fritz's recommends buying tickets as soon as you know you want to fly to ensure your spot.


Timber Ridge Ropes Course
One of two new attractions at Big Cedar Lodge's Fun Mountain, Timber Ridge is four-story ropes course boasting more than 60 unique elements to dodge, duck and climb over. There are also two zip lines, and if you look down, you'll spot alligators and a python lurking below (yes, they're real). On top of that, there is also a free fall platform on the highest level of the course. Guests are harnessed in and there is an overhead tracking system to ensure safety at all times.
At Fun Mountain, you'll also find bowling, bumper cars, laser tag, an augmented climbing wall and a golf simulator. See Fun Mountain Prices here.


Thunder Alley arrives with some serious street cred. Designed by NASCAR driver Martin Truex, Jr., this high-octane quarter-mile go-kart track has hairpin turns and speedy straightaways.
Guests also have the option to utilize two turbo boosts (like Mario Kart in real life), propelling them ahead as they attempt to beat the competition.  The track is right below the ropes course, creating a ton of fun in a condensed area. See Fun Mountain prices here.