Table Talk
Table Talk: October 26–November 1
This week: Cocktails at The Royal, Limited Edition Askinosie Bar, Flavor-packed Tacos and Delicious Mini Donuts.
By Jorge Cespedes
Oct 26 2021 at 8 a.m.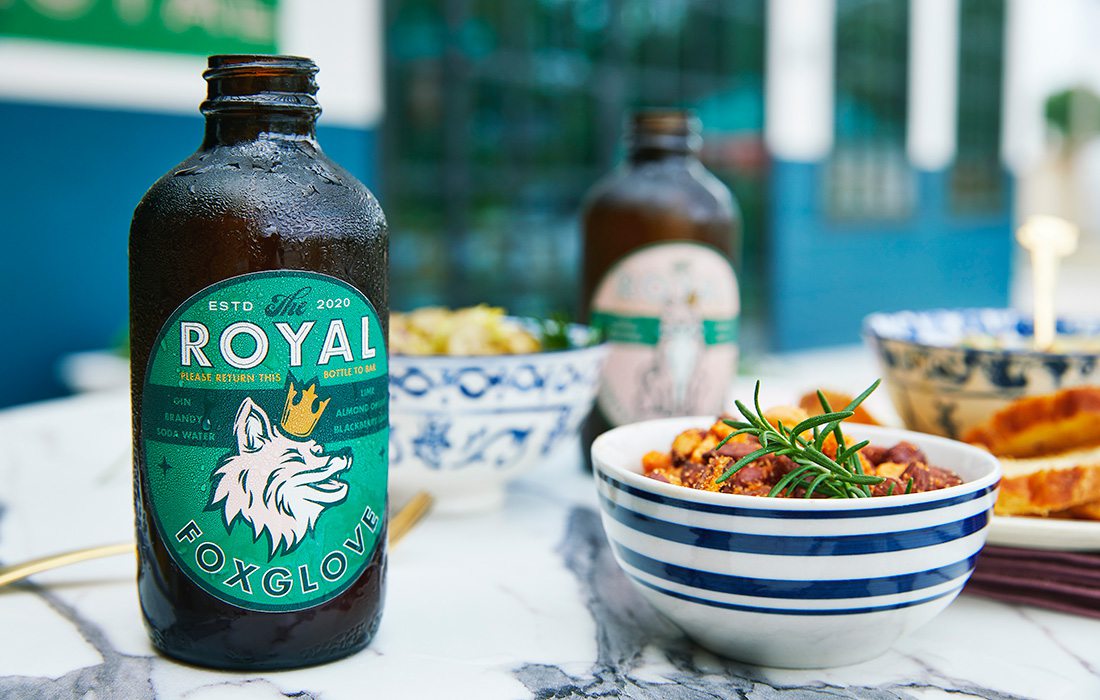 The Royal's New Cocktails

Since owner B.J. Lowrance opened his dream place, The Royal, we at the magazine have have shared some of their news and tasty treats. But I'm here to remind you that places like this have a rotating cocktail selection and that's what we are focusing on today. I love Lowrance's bottled cocktails; they have great packaging, cool labels and best of all, absolutely delicious flavors! He has two new cocktails for the season. One is called Flight Plan and its made with aperol, gin, lemon juice, spiced citrus cordial and pimento bitters and is finished with prosecco. This cocktail sounds so good for a gi- lover like myself. There are strong citrus notes, and I very much appreciate the light bubble component of the prosecco. His other new bottled cocktail yells fall favors. It's made with bottled in Bond Apple Brandy, amaretto, allspice dram, spiced pear syrup, lemon juice and soda water. I mean, brandy and amaretto together make me think cold-weather hugs. Does that make sense?
Askinosie's Micro-Batch Chocolate Bar

The words "premium" or "gourmet" are the first words that help me describe this chocolate bar—but "outstanding, delicious, and mouth-watering" are right there as well. Askinosie Chocolate's newest limited-edition bar is a 70% Barrel-Aged Dark Chocolate bar with single-origin Tanzania cocoa nibs aged in whiskey barrels for five years. And let me tell you, it's a flavor bomb! I'm the biggest fan of dark chocolate. It hits the right level of bitterness and sweet notes that my palate is searching for, and this one has me tripping all over the place. Askinosie has always been one of those brands that inspires my passion for learning the origin of ingredients, and this micro-batch bar really highlights this commitment they have made to use only the best, by the best. In their words "this process mellows these robust Trinitario cocoa beans and imparts subtle notes of charred oak and malty smoke with underlying tones of whiskey-vanilla-sweetness." Guys, please go try this one out; I highly recommend it.
Brothers Tacos's New Ozark Location

We all love Mexican food, right? It's like, it makes you happy just thinking about it: the corn tortillas with juicy, flavor-packed meats, crispy white onion chunks, freshly chopped cilantro, a homemade red or green salsa. Yum! And we are very lucky to have some really good food trucks that make some of the best Mexican food you can ask for. That includes the people behind Brothers Tacos, a 1-year-old food truck that started here in Springfield and just two weeks ago opened their first brick and mortar location in Ozark at 519 N. 21st St.. Let me explain my first birria tacos experience at this place: I had heard about these pulled beef tacos with cheese that get grilled with some good beefy fat on a flat top, topped with fresh cotija cheese, onion and cilantro and served with a Consome de Birria, which is a beef broth soup meant for dipping the tacos or just having on the side. I'm getting hungry just thinking about them again, and I just had lunch. Wow, I had to practice some serious self-control to not devour these tacos in 10 seconds because they just exploded with flavor and texture and made the finger-licking at the end super-good.
SnoNut Mini Donuts

Have you ever thought about loving something more than a fresh, soft and sweet donut? Well, what about a box of fresh, soft-in-the-middle and just-crunchy-enough on the outside mini donuts? Yeah, that's what I thought. What if I tell you that these mini donuts could be loaded with the most delicious fall-themed toppings? SnoNut Mini Donuts Food Truck, run by Emily Wouk and her husband Gabe, has the coolest seasonal offerings such as the Pumpkin Pie Sin-a-Roll, the Patty-Reese's peanut butter with chocolate drizzle and Reese's pieces, or a box of mini cake donuts with maple and crushed pecans. You can pair these with a blackberry lemonade or a lavender lemonade slushy, frozen chocolate or frozen apple cider slushy, or of course some good old hot cocoa or hot cider for those really chilly nights. And how perfect is this family treat for Halloween? I spoke with Emily, and she will be ready to see everyone this Saturday pretty much from 8 a.m. to 10 p.m.