Table Talk
Table Talk: May 31–June 6
This week: ice cream weather has arrived (mostly), take your pup (or pals) to a patio, options for working out then wine-ing down, refreshing cocktails and more in Table Talk.
by Katie Pollock Estes
May 31 2022 at 8 a.m.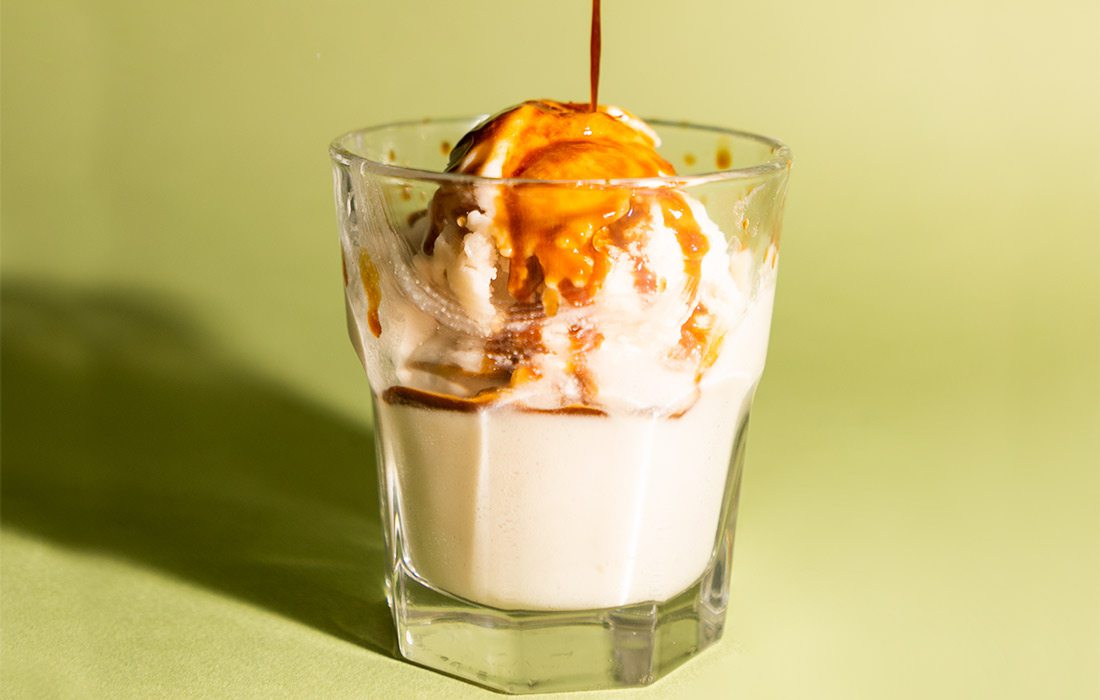 Freeze Tag
Are you ready to spend summer cooling down with something creamy, cold and oh-so-sweet? We have so many great ice cream and soft serve spots in 417-land, so we rounded up a few faves. Now that school's no longer in session, you're going to need this list to keep the kids entertained all summer long. (And stay tuned if you're more of a sno-cone kind of person. We've got you covered next week!)
Order: Vanilla
Why: It's a classic fave for a reason.
Order: The seasonal ice cream flavor
Why: In spring it was white chocolate and lavender—superb!
Order: Espresso custard
Why: So rich and delicious!
Order: Key lime pie concrete
Why: This super-sweet, bright and refreshing summertime seasonal is one of our all-time faves.
Order: Grape swirl cup
Why: When grape is available, swirl that purple goodness with pineapple.
Order: Spicy chili chocolate
Why: A hint of heat goes a long way in this indulgent treat.
Order: Red velvet ice cream
Why: It has swirls of real cream cheese frosting.
Sunny's Double Dips Old Fashioned Soda Fountain and Ice Cream Parlor
Order: A peanut butter shake with hot fudge
Why: It's the classic flavor combo! And so decadent as a shake.
Order: Black walnut ice cream in a waffle cone
Why: Black walnuts in smooth ice cream? Those woodsy flavors are as Missouri as it gets.
Order: Tropical Temptation pineapple soft serve with pineapple juice
Why: It'll make you feel like you're at a beach (or Disney World… or both.)
Order: Baklava ice cream
Why: Holy, honey, this is a delightful flavor combo.
Made in 417-land and sold in pints at local grocery stores
Order: Gooey butter cake ice cream
Why: Because you're a Missourian and you know better than to pass on this St. Louis classic (in ice cream form.)
Order: A three-scoop banana split
Why: Branson is the epicenter of nostalgia, and a banana split fits the bill.
Order: Chocolate soft serve in a cake cone
Why: It'll make you feel like a kid again, and it's so creamy!
Order: Mint chip in a sugar cone
Why: Those crunchy little choco-bits in the mint ice cream make it so perfect.
Order: Toasted coconut rolled cone
Why: Creamy soft serve plus crunchy toasty coconut is a tropical delight—when it's available!
Pups on Patios
What kind of dog parent would you be if you never took your pup out for a little fun on the town? Luckily for you, lots of local patios are dog-friendly, so you can take Fido with you when you go out for lunch with friends. First up, local breweries are often dog-friendly, like the back lawn at Mother's Brewing Company or the expansive beer garden at Tie & Timber Brewing Co. The Delmar location of Bambino's is famous for its patio vibe, and pups are welcome. At Team Taco, we've even spied water bowls set out for the parched patio pups. And we can't forget the Bark Yard, a restaurant designed for dog-food fun. You can grab a bite, and you can take your dog to run around in the dog park. Do you know other local places that are great dining spots for dog-lovers? Email me to tell me about it!
Work Out, Wine Down
If you're the type who loves to reward your hard work burning calories by consuming some extra treat calories, then listen up. There are some great places around the Ozarks where you can give your heart a workout and follow it up something delish.
Namaste For a Beer
When: Saturdays at 10:30 a.m.
Where: Hold Fast Brewing
What: Yoga classes led by Wellness Collective Studios, followed by a tasty brew.
Sunset Wine Paddle
When: Recurring every couple of weeks
Where: Table Rock Lake (get exact location at sign-up)
What: Some leisurely standup paddleboarding through Ozarks SUP Yoga,  and a couple glasses of wine.
Patio Poses & Pints
When: Sundays at 10 a.m.
Where: Wire Road Brewing
What: An hour of vinyasa yoga plus a recovery beverage (beer, coffee, kombucha or wine.)
Horseback Riding + Winery
When: Recurring regularly
Where: Around the Ozarks and Bear Creek Winery
What: A dual adventure through 37 North Expeditions that starts with horseback riding and ends with wine.