Life
Local Attractions Re-Open in Southwest Missouri
As Missouri begins to reopen, local attractions are once again opening their doors. Many new procedures have been put in place to keep you safe when you visit, but it still doesn't hurt to wear a mask just in case.
By Morgan Doyle
Jun 23 2020 at 3 p.m.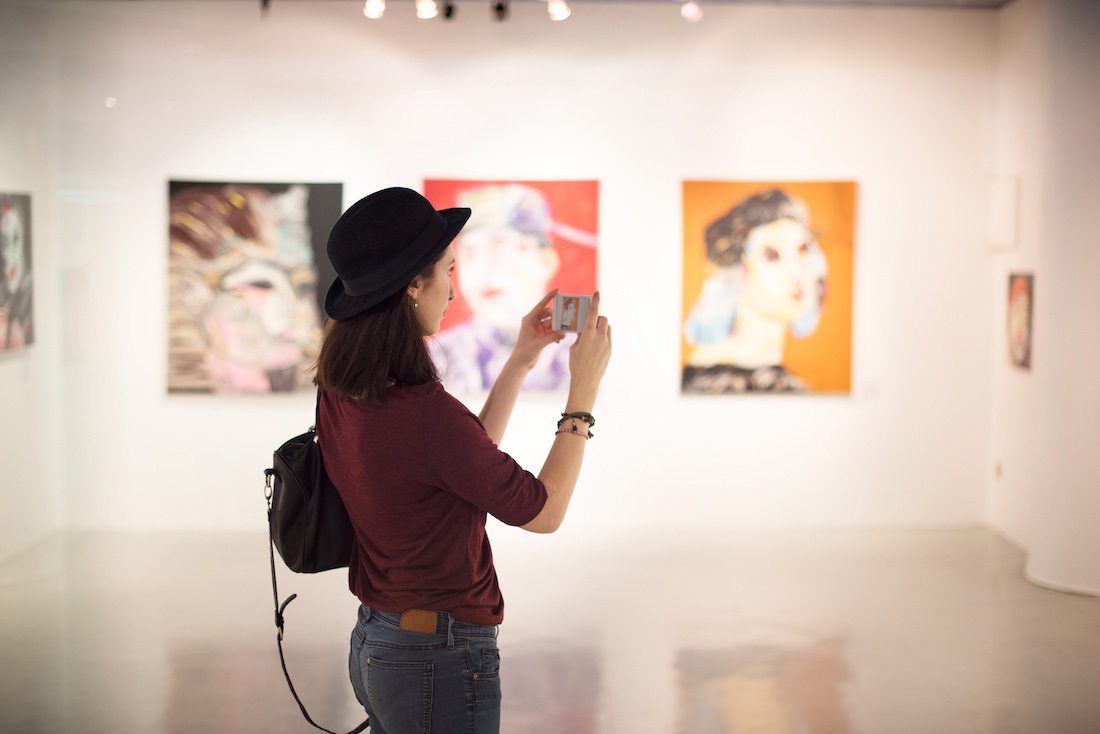 This blog was updated with new information on July 6 at 5:02 p.m.
1525 W. 76 Country Blvd, Branson; 417-336-3000
Starting in July, you can once again enjoy a four-course meal while watching buffalo stampede across an arena. Upon reopening, the attraction's first show will be on July 1 at 5:30 p.m. and continue right along with its traditional performance. The show features horses, buffalo, cattle, pigs and rescue dogs, and guests will be able to chow down on rotisserie chicken, hickory-smoked barbecue pork loin, sides and dessert.
Many safety procedures have been put in place for the reopening. These safety measures include requiring all attendees to comply with temperature checks before entering the building. Guests are required to wear masks when entering and exiting the arena, along with whenever they move around inside. There will be at least six feet in between seated parties, reducing the arena's capacity to less than 50%. All staff will be wearing masks while interacting with guests, and food preparation is under strict guidelines and safety procedures. Sanitation stations are available, and staff will be sanitizing areas before, during and after shows, along with a thorough deep clean every night after a show.
1111 E Brookside Dr, Springfield; 417-837-5700
On June 9, the Springfield Art Museum officially reopened and began allowing walk-in guests to view two exhibits, including Framed: The Art of the Picture Frame and Watercolor USA 2020. On July 7, the museum is planning to also reopen the Musgrave Wing and allow people to schedule appointments for its Family Art Lab. The museum is only allowing 80 people in at a time on a first-come, first-serve basis. Guests will also notice paths marked inside for guests to follow while viewing the exhibits. Sneeze guards have been set up, hand sanitizing stations are available and high-touch surfaces will be cleaned immediately upon contact.
All staff will be wearing masks and gloves. Though guests are not required to wear masks, the practice is highly encouraged. The museum remains open during normal business hours and is following Springfield's Road to Recovery plan as its staff begins thinking about opening more exhibits. Tours are not available at this time. 
2835 W. 76 Country Blvd Branson; 417-231-9999
WonderWorks is a brand new, 3-story indoor amusement park that officially opened to the public on June 5. The attraction boasts fun for all ages with over 100 hands-on activities focused on science, technology, engineering, and math. These exhibits range from a Bubble Lab and an interactive sandbox to Xtreme 360 Bikes and an illusion art gallery. The Branson attraction also includes special exhibits dedicated to local history, fishing, the military, Route 66, and an OZART gallery featuring young, local artists. There's also a Route 66 Café where families can enjoy hot menu items and cold beverages.
Guidelines from the CDC are posted in the main lobby and guests are encouraged to read them before entering. Every exhibit is sanitized throughout the day by a "clean team" and hand sanitation stations are available on all three floors. All exhibits are currently open and closed-toe shoes are required for some rides. Guests are not required to wear masks, although it is highly encouraged. The WonderWorks team monitors the flow of guest traffic on all three floors and encourages guests to follow social distancing guidelines with assistance from floor markers that have been placed throughout the building. Employees are also given daily health screenings and required to wear masks.
311 E. Walnut St., Springfield; 417-869-3869
Springfield Little Theatre's latest production, "Deep in the Heart of Tuna", will begin showing on July 17. The first show will be at 7:30 p.m. and it will continue to run through July 26. Sit back, relax and enjoy a satire on life in Rural America as performers Beth Domann and Mark Gideon portray every single character in the small town of Tuna, Texas, directed by Jamie Bower. Tickets can be purchased on the theatre's website to receive an emailed ticket, or guests can call the box office for a physical ticket. However, tickets won't have a seat number and guests won't be able to pick their seats. One week before the show, Springfield Little Theatre will send out an email or phone call assigning seats to ticket holders to ensure social distancing. Masks are required by all guests, staff, and volunteers, and no tickets can be purchased in groups of ten or more. The theatre doors will remain locked until 30 minutes before showtime, and guests are asked to go straight to their seats and not stop in the lobby. After the show, the audience will be dismissed by row to ensure no gathering takes place in the lobby. Hand sanitizer stations are available throughout the theatre and staff will be deep cleaning before, during, and after performances. 
438 E St. Louis St., Springfield; 417-862-9910
Starting June 27, The Discovery Center of Springfield once again opened its doors to the public. The organization is requiring all guests three and older to wear masks, as well as washing their hands, and getting a temperature check before entering. All employees will be required to wear masks and get temperature checks, as well. Ticket reservations are available online, are broken down into morning and afternoon time slots to ensure safe social distancing. Walk-up sales will also be allowed if there are enough tickets available. The center is still using it's normal summer hours, but there is a break between 2 and 3 p.m. to deep clean. High traffic areas will be sanitized throughout the day, and hand sanitation stations have been added throughout the building. Some exhibits are at limited capacity, while others that include air-moving and objects that little kids are likely to put in their mouths will remain closed until further notice. However, the museum is making up for those closed exhibits with even more facilitated, hands-on science activities, such as live science experiments and a new tech lab with 3D printers, drones, virtual reality, robots, Harry Potter coding wands and more.
154 Park Central Square, Springfield; 417-831-1976
Springfield's history museum is once again open to the public, and this time they've added historic downtown walking tours. The tours happen every Friday at 2 p.m. and Saturday at 10:30 a.m. A maximum of ten people are allowed on the tours, so make sure to reserve your spot by calling or emailing the museum. Tickets are $10 per person or free for members. Your tour guide will take you to places such as Founders Park and The Lander's Theatre, as well as teach you about Route 66 and show you where Wild Bill Hickok and Davis Tutt gambled and had a shootout. You'll also see the marker that pays tribute to Horace Duncan, Fred Coker and William Allen, three men who were lynched on the square in 1916. These walking tours are available during the month of July, with haunted walking tours coming up in September and October. Check out their Facebook page for details. The museum itself is also open with limited hours and days, including Wednesday through Saturday from 10 a.m. to 5 p.m. with evening hours on Thursdays during July from 5 p.m. to 8 p.m. The museum is also open on Sunday 1 p.m. to 5 p.m. The museum is constantly sanitizing its high-tech interactives and has removed dress up areas, closed off the teepee and removed pioneer toys to keep guests safe from germs. Exhibits where social distancing is not possible are limited to one party. The entire staff will be wearing masks and the museum is encouraging guests to do the same. There are social distancing stickers on the floor, plexiglass barriers around the desk, and hand sanitizing stations throughout the museum. Before opening each day, the museum does a thorough deep clean and continues to clean throughout the day.
Looking to get away? Visit Crystal Bridges and The Momentary in northwest Arkansas as they begin their reopenings.

600 Museum Way, Bentonville; 479-418-5700
On June 10, Crystal Bridges began a phased reopening allowing the public to once again come in and enjoy the art on display. All galleries are open, but some interactive artworks or activities in the galleries are not currently available. Yayoi Kusama's "Infinity Mirrored Room" and the Frank Lloyd Wright House are also currently closed due to the small space. Two exhibits have even been extended until mid-July, which include "Hank Willis Thomas: All Things Being Equal…" through July 13 and "State of the Art 2020" through July 12. Guests must register online for free timed tickets to the museum in order to ensure limited distance and a one-third capacity. Guests ten and older are required to wear face coverings and will be given one by the museum if they do not have one upon entry. Guests ages two and over are also encouraged to wear them. The museum is operating at normal hours with increased signage, cleaning and hand sanitation stations. The museum is creating a no-touch experience when possible, which includes no physical ticket exchange and propping doors open to ensure no guests have to touch them. All staff and volunteers will undergo temperature checks before entering the building. Food areas are reopened with limited capacity and new safety and cleaning protocols as well. For those who don't feel comfortable going to the museum, all scheduled public programs are now free online. On their website, Crystal Bridges has virtual tours, collection highlights, artist conversations and at-home art-making.
507 SE E St., Bentonville; 479-367-7500
Like Crystal Bridges Museum of Art, The Momentary also opened on June 10 and is requiring everyone to order timed tickets online to ensure limited capacity. Their safety measures are the same as what's taking place at Crystal Bridges, and "State of the Art 2020" will also be available to view here until July 12. The shuttle running between Crystal Bridges, The Momentary and 21c Museum Hotel will not be operating until further notice. Online programs provided by The Momentary include virtual tours, unique cocktail recipes, live dance parties with local DJs and free concerts from international bands.