Life
What to do for Super Bowl LII
Super Bowl LII kicks off this Sunday at 5:30 p.m. between the Philadelphia Eagles and New England Patriots, and Justin Timberlake rocks the stage at half-time. Don't have plans? Take a peek at what's going on in 417-land.
By Shannon Hoffmann
Feb 01 2018 at 1:07 p.m.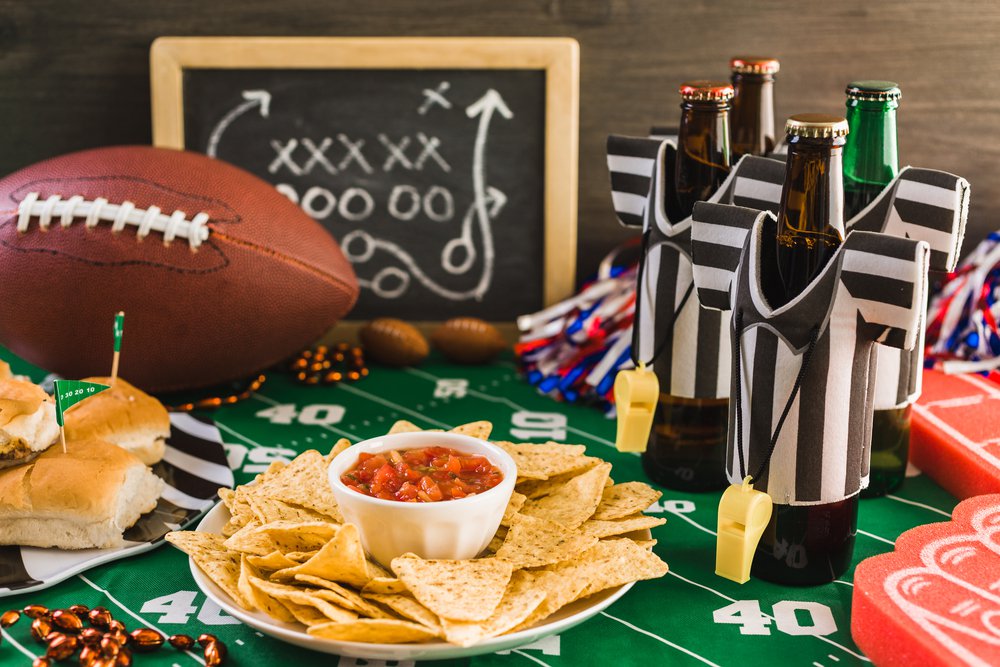 The Biggest Game on Earth Super Sunday
Bair's Sports Grill Downtown
5 p.m.
Feast on all you can eat boneless wings and domestic drafts for $25 per person.
Super Bowl Watch Party
The Roost
5:30 p.m.
Hit up The Roost for $4–5 pitchers, $5 appetizers, specials and giveaways throughout the entire game.
Super Bowl Party 
Skybox Grille & Lounge
3 p.m.
Skybox Grille & Lounge has food and drink specials all night and will take reservations for parties of 10 or more.


The Greatest Show on Earth Super Sunday 
T-Bairz Sports Bar & Grill
4 p.m.
Watch the New England Patriots and Philadelphia Eagles battle it out on the 150-inch big screen at T-Bairz. There's cash prizes, cheap beer and giveaways throughout the whole game.


Super Bowl Party 
Silverleaf Taproom
5:30 p.m.
Prepare your tastebuds and bring your fave hot wings to Silverleaf Taproom's hot wing contest during the big game. Prizes are awarded and there's a 50/50 drawing you can get in on, too.


Super Bowl Party  
Second Baptist Church
5 p.m.
Bring your friends and watch the game while chowin' down on some chili and meatballs! Cost is $2 if you bring snacks or $5 without.


Super Bowl Brunch 
The Fork & Spoon
10:30 a.m. – noon
Wanna get your Super Bowl on early? The Fork & Spoon by Simply Delicious starts your day with bloody marys, mimosas, biscuits and gravy, lox and bagels and more!


Jazzercise Super Bowl Dance Party 
Springfield East Jazzercise
1 p.m. – 2 p.m.
Get your pre-party groove on at Springfield East Jazzercise with a dance class that is sure to pump you up for the big game–or Justin Timberlake's half-time performance.


Super Bowl Party LII Friends 
Friend's Karaoke Pub
4 pm.
Head to Friend's Karaoke Pub for some big screen watchin' football fun and enjoy games, drinks and food specials for the big game.


Super Bowl Party
Last Call
5:30 p.m.
Join the crowd at Last Call and bring your dishes for the potluck dinner and enjoy drink specials and a football pool!


Super Bowl Spin Party!
Bicycle Outlet
5 p.m.
Get your sweat on and watch the game at Bicycle Outlet. Spin Spin for however long your heart desires—a quarter, a half or the full thing. Challenges along the way keep things interesting! Some food is provided and its best to call 417-887-6424 to RSVP.


Super Bowl @ Southbound 
Southbound Bar & Grill
3 p.m.
Hit up Southbound Bar & Grill for a plethora of Super Bowl activities including corn hole, a prize wheel, beer pong and a free taco/nacho bar to chow down on. 


Super Bowl Party  
Marty's Sports Bar
4 p.m.
Watch the game with Q102 and 105.1 The Bull at Marty's and you'll have the chance to win an eight-day, seven-night Cancun vacation! There's also beer and wing specials throughout the game.