Arts & Culture
What You Might Have Missed at Virtual Artsfest
Artsfest might have been canceled in-person this year, but the celebration of 417-land artists still went ahead in a slightly different, virtual form.
by Jamie Thomas
Sep 16 2020 at 8 a.m.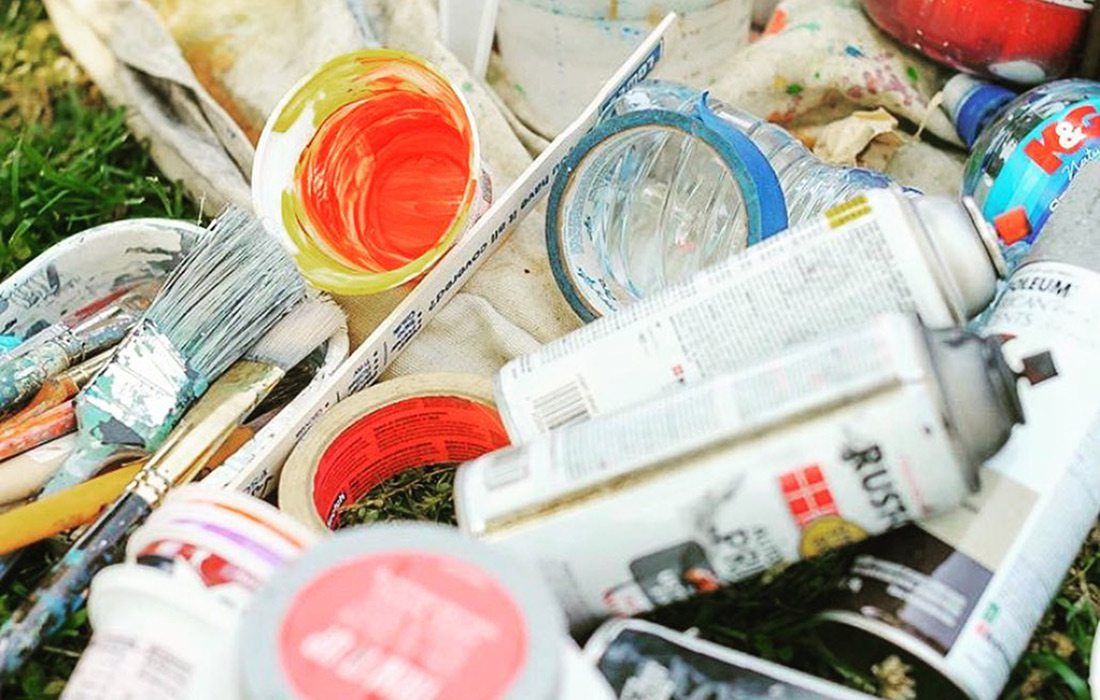 A lot of 417-land events and traditions have been canceled or postponed throughout 2020, and sadly the Springfield Regional Arts Council's Artsfest was no different. Every year, Artsfest celebrates the rich, diverse artistic community that exists in southwest Missouri with the region's largest outdoor arts festival. You can't keep a thriving collective of creatives down, however, and the council replaced its in-person festival with a virtual one for 2020, and has already slated the 2021 Artsfest for May 1 and 2.

"We did our best to capture all of the artists who had some kind of online presence for our Virtual Artsfest event," says Leslie Forrester, executive director of the Springfield Regional Arts Council. If you missed the virtual event, we've picked a few of the local artists below. To see the full list along with even more highlights from the 2020 Virtual Artsfest, head to the website.
Carole Ogden
Carole Ogden is a painter who creates lively, texture-rich pieces with bold, deep color and contrast. Ogden's art often features the use of unique materials, like painting on recycled paper, to add to that little extra texture and life that makes much of her work pop. Two collaborative pieces by Ogden, one with artist Eric Ray and one with New Adventure Sculptures are currently on display at Obelisk Home's OH Gallery until September 29. The semi-3D, mixed-media piece is a combination of painting and metalwork and exemplifies what makes Ogden's art stand out.
Chris Cox, a.k.a The Bonsai Guy
For anyone who isn't much of a gardener (me), just keeping your lawn at a reasonable length seems like the work of an artist. Being able to craft and care for Bonsai trees is on another level of expertise entirely. Chris Cox, better known as the Bonsai Guy, has been selling Bonsai trees and even teaching people how to make their own since returning from military service in Afghanistan in 2015.

Crystal Moody
You wouldn't think Crystal Moody has only been painting since 2014 just from looking at her ultra-clean, precise and colorful work. Bright, bold and unique are all apt words for Moody's art, which ranges from stencil portraits of Frida Kahlo and David Bowie, to sharp angles and pristine colors making up shapes and patterns that play with three-dimensional space. 417 Home featured Moody's at-home art studio back in 2018.
Joshua Beecher, Photographer
You've probably seen Joshua Beecher's photography, even if you don't realize it. Beecher has contributed to a few 417 Magazine stories in the past as a freelance photographer. As well as taking some spectacular photos of Ha Ha Tonka, Beecher has been all over the world capturing landscapes, locations, nature and people.
Laura Ingalsbe
Laura Ingalsbe is the founder of the Waxing Moon Collective fine art studio and has been an artist for more than 30 years. Ingalsbe studied painting and sculpture at the University of the Arts in Philadelphia, and paints wildly creative, abstract and surreal pieces. Visitors to the Springfield-Branson airport can currently see one of these paintings—"Tempesta" which, according to Ingalsbe, is one of her favorites—hanging in the Sky Gallery.
Along with photographers, sculptors, painters and craft-makers, Artfest hosts musicians and performers, too. For this year's virtual event, artists included Justin Larkin, Jin J X and Molly Healey, among many others (over 80, in fact.) Do you have a local artist who would have been at the in-person Artsfest that you think we should highlight? Let us know.