Dishes
Pesto Turkey Melt from Cherry Picker and 6 More Good Things
Pesto, tomato and melted cheese make this sandwich from Cherry Picker Package x Fare a favorite along with six more good things.
by the Editors
Jul 2021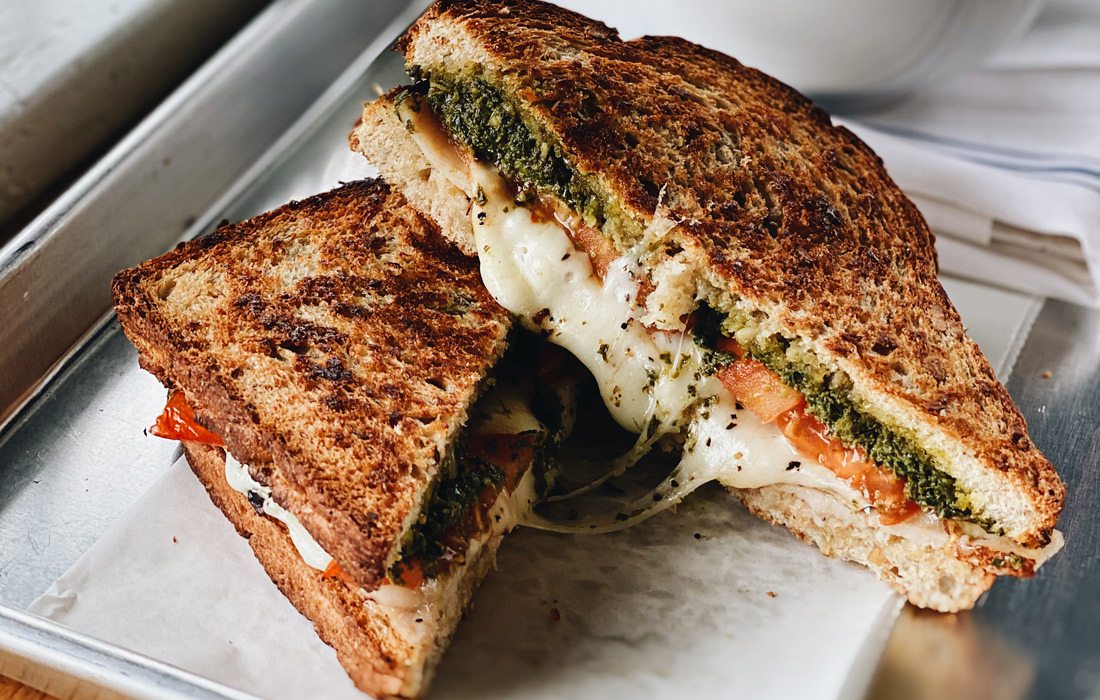 1. If you're in the mood for a taste of the garden, give the Pesto Turkey Melt from Cherry Picker Package x Fare (601 S. Pickwick Ave., 417-986-5800) a go.
2. Everyone secretly loves the attention that comes with ordering fajitas, right? Nothing turns heads like a sizzling plate of food. Give the sizzling veggie fajitas from Coyote's Nixa Grill (807 N. Main St., Nixa, 417-725-6803) a try for a nice summertime sizzle.
3. SnoNut's donuts are a dessert you don't want to miss. We love the Sin a Roll mini donuts, which come with cinnamon sugar and vanilla frosting.
4. Wondering what to get on your next visit to Prairie Pie (307 S. Jefferson Ave., Springfield, 417-459-8222)? Try the corn and carnitas pot pie. Pulled pork and creamed corn in one of those buttery pie crusts? Yes, please.
5. The Smoked Salmon and Roasted Vegetable Frittata from First Watch (2946 S. National Ave., Springfield, 417-889-0601) comes packed with smoked salmon, roasted shallots, tomatoes and Parmesan cheese. It's also topped with herbs for some extra summery freshness.
6. The chipotle chicken from Cesar's Old Mexico (2627 E. Sunshine St., Springfield, 417-881-8252) is perfect for the days when you want a little spice but not too much. Margarita recommended.
7. The Philly from Chicago Cheesesteak Company (319 E. Walnut St., Springfield, 417- 865-1775) is the delicious, comforting taste of the East Coast that you most definitely need.