Dishes
Spiced Oddity and 6 More Good Things
The Spiced Oddity from Cherry Picker Package x Fare and six more dishes or drinks have passed our taste buds this month and made us rave.
The Editors
Mar 2021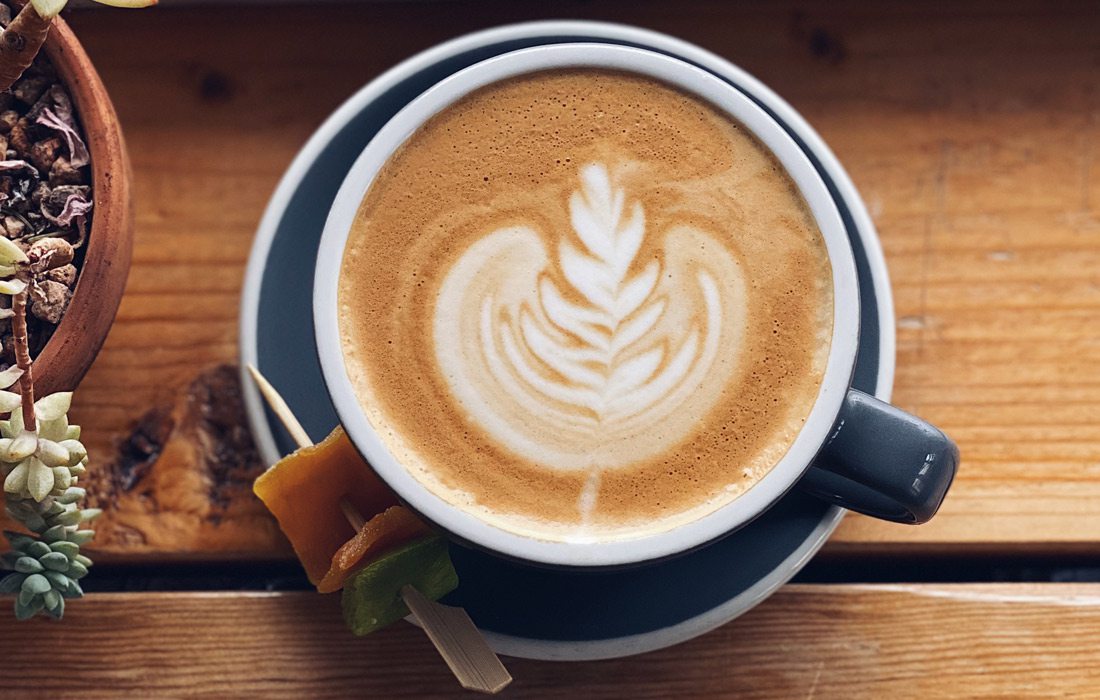 1. Have we been living under a rock or is the Spiced Oddity latte new to the menu at Cherry Picker Package x Fare (601 S. Pickwick Ave., 417-986-5800)? A combination of spiced vanilla and cardamom with a teeny hint of lime, this latte is flavorful and delicious without being overly sweet at all. Best of all, it comes garnished with a tasty piece of dried, candied mango for your enjoyment. And, apparently, it isn't new.

2. 417 Magazine's office is within a 3-minute drive of MaMa Jean's Natural Market (3530 E. Sunshine St., 417-429-1800) on East Sunshine, which means we all eat and shop there quite a bit. One of our latest favorites is a vegan macaroni salad from the deli—it's filled with fresh red peppers, herbs and homemade pickles. Yum!

3. Aviary by Lavender Falls (2144 E. Republic Rd., 417-881-9736) is a tried and true destination that never disappoints. Even after all these years, we're still loving the "Is it Morning?" crepe with its smoky bacon, sweet onions and tender scrambled eggs.
4. Speaking of morning, have you tried the Dark Chocolate Mocha at Morning Day Café (105 S. Main St., Nixa, 417-494-5055)? It's dessert coffee—our very favorite kind.

5. We love sampling any and all special menu items around town. This month, we tried a pizza from Golden Girl Rum Club (137 Park Central Square, 417-425-5162) that we were particularly fond of—garlic and rosemary ricotta, chorizo, cherry tomatoes, red onion, mozzarella, thai basil and queso fresco. We want more!

6. This is your regular reminder that the Mac 'n Cheese at Springfield Brewing Company (305 S. Market Ave., 417-832-8277) is to die for. This month, we tried it with pulled pork on top, and it was absolutely scrumptious.

7. Have you had the chili at Nearly Famous Deli and Pasta House (2708 S. Glenstone Ave., 417-883-3403)? It's the hearty winter stew of our dreams. Stop by for a cup or bowl weekly or take home an entire quart—that's what we'd do.