Reviews
Why You Should Try Blackstone Gastropub in Joplin
Blackstone Gastropub in Joplin, Missouri serves casual British fare that's fit for the royals.
By Megan Dollar
Mar 2021
British food gets a bad rap. With the stereotypical dishes being mushy peas and unseasoned cod, it's easy to see why. But there's so much more to British food. When done well, it has the potential to be absolutely delectable. Blackstone Gastropub (1521 E. Broadway St., Joplin, 417-553-0665) is one of the newest Union Jack boasting restaurants in 417-land, and they're definitely making the queen proud.
Blackstone Gastropub is located in a pretty nondescript building on a quiet street corner in Joplin just a few blocks north of historic Route 66. The brick structure is fairly small and, in my opinion, will soon need expanding if the owners plan to keep serving such good food. Luckily, the folks at Blackstone are no strangers to the industry—the gastropub is operated by the owners of Crabby's Seafood Bar & Grill (815 W. 7th St., Joplin, 417-206-3474) also located in Joplin.
I ventured out late one Saturday afternoon, hoping to catch one of the slow, but still busy, hours between lunch and dinner. I quickly grabbed a seat at the bar and had a drink in front of me in minutes. I decided to give their house-made sangria a try, and it ended up being my least favorite part of the meal. It seemed like the smoked Old-Fashioned or bloody mary would've been a wiser choice—they smoke the fruits for each drink in-house—but I'm not really a whiskey or vodka drinker.

I wanted to be sure to try something truly pub-worthy during my visit so, although the Mussels from Brussels were calling my name, I went for the Smoked Sausage Roll instead. The house-smoked sausage (yum) came served on an open bun that was smothered in Swiss cheese, onion jam and seedy beer mustard, and topped with a mountain of crispy fried Brussels sprouts. I'm not sure if I can call this dish a sandwich seeing as I ate it with a fork and knife, but whatever category it falls into, the Smoked Sausage Roll deserves a spot at the top.
The sausage was deliciously smoky and tender and the sweet onion jam complemented it perfectly. The Brussels were shaved into little slivers that, when pan fried, were so, so crispy and delicious. The roll came served with fries which I tried with three of Blackstone's house aiolis: garlic, avocado and buffalo. They were all fabulous if I'm being honest, but if I had to rank them it would be in the previously listed order.
I enjoyed my main course so much that I knew I had to try a dessert, even if I only took a few bites. So, I ordered the massive (seriously, four people could share this one and be content) Dark Chocolate Mousse Cake. On a round plate, large chunks of fluffy chocolate cake were laid between giant dollops of chocolate mousse, and in the center was a perfectly creamy and whipped Kahlua cream. It was devastatingly dreamy and I ate much more than I needed to.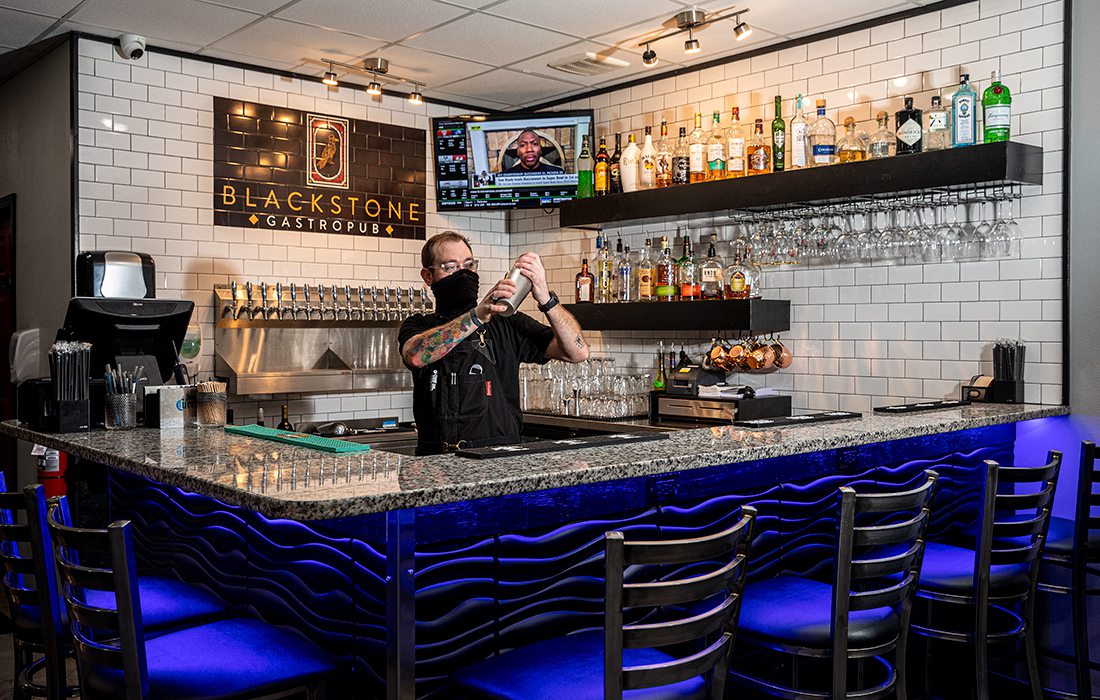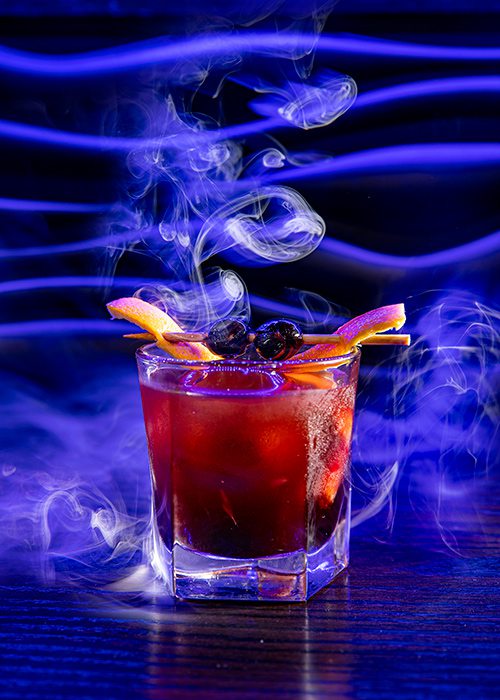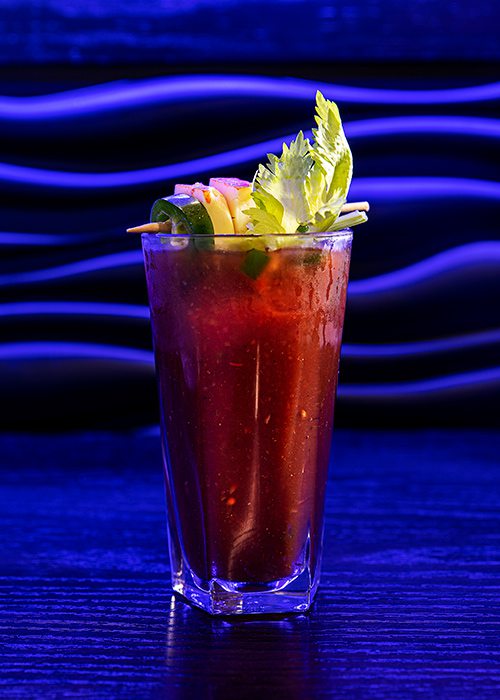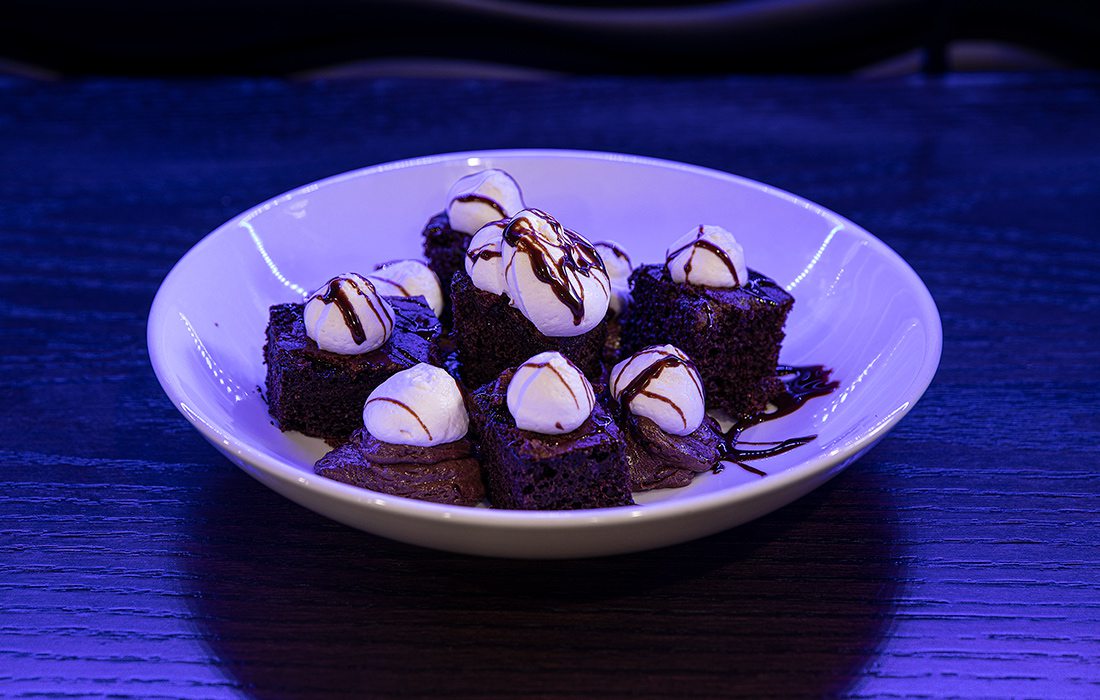 Before I left Blackstone Gastropub I professed my true feelings of the afternoon's experience to my friendly server and bartender Colin: "I was really dreading driving all the way out here today. This food was beyond worth it."