Reviews
Satisfy Your Craving for Pasta at Café Basilico on Historic C-Street
From the owners of Sisters in Thyme, Commercial Street's Café Basilico brings plates of pasta and dream-worthy goat cheese to hungry Springfield diners.
By Jenna deJong
Apr 2020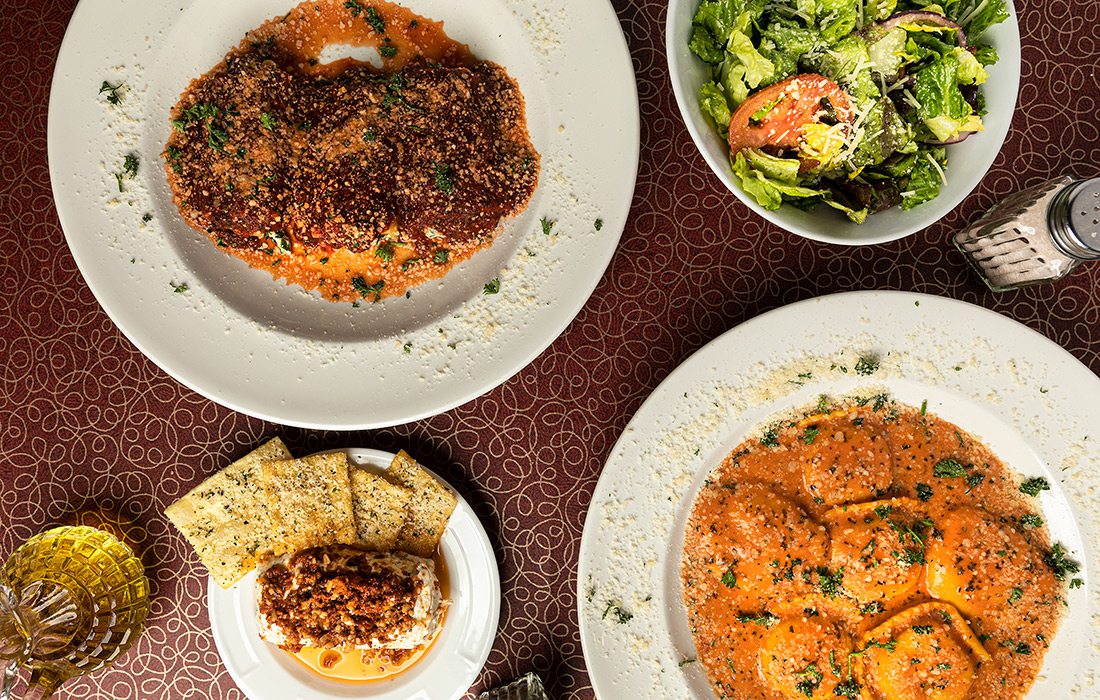 This month, Café Basilico (306 E. Commercial Street, Springfield; 417-873-9224) expands its hours for the coming season, so I stopped by with a friend to give their pastas and cheesy apps a try. With that in mind, we started with the goat cheese plate. This large appetizer came with bread, cucumbers, carrots, celery and Parmesan lasagna crisps, all of which we dipped into a creamy block of goat cheese covered in a warm sun-dried tomato sauce. In all honesty, I didn't need any of that to enjoy the cheese—I would have used a spoon. It was so impossibly smooth and flavorful; I almost asked for an order to go. My friend preferred the herb crunch that the lasagna crisps added, but I favored the simple bread, which allowed the cheese to totally take over my taste buds. I went to bed dreaming of that dang goat cheese. As for our entrées, my friend's Ravioli Rosa dish was a winner: It had a sweet tang that complemented the cheese-stuffed pasta. My rolled spinach lasagna was satisfying too—the three large noodles were more than enough to fill me up. As we waddled back to the on-street parking, I began counting down the days before I could stop in once again.
Looking for More Italian Dining Spots?