Reviews
Our Review of the Newly Revamped Ebbets Field
With a new food and beverage menu at Ebbets Field, this classic Springfield sports bar is making a comeback.
By Jorge Cespedes
Jun 2022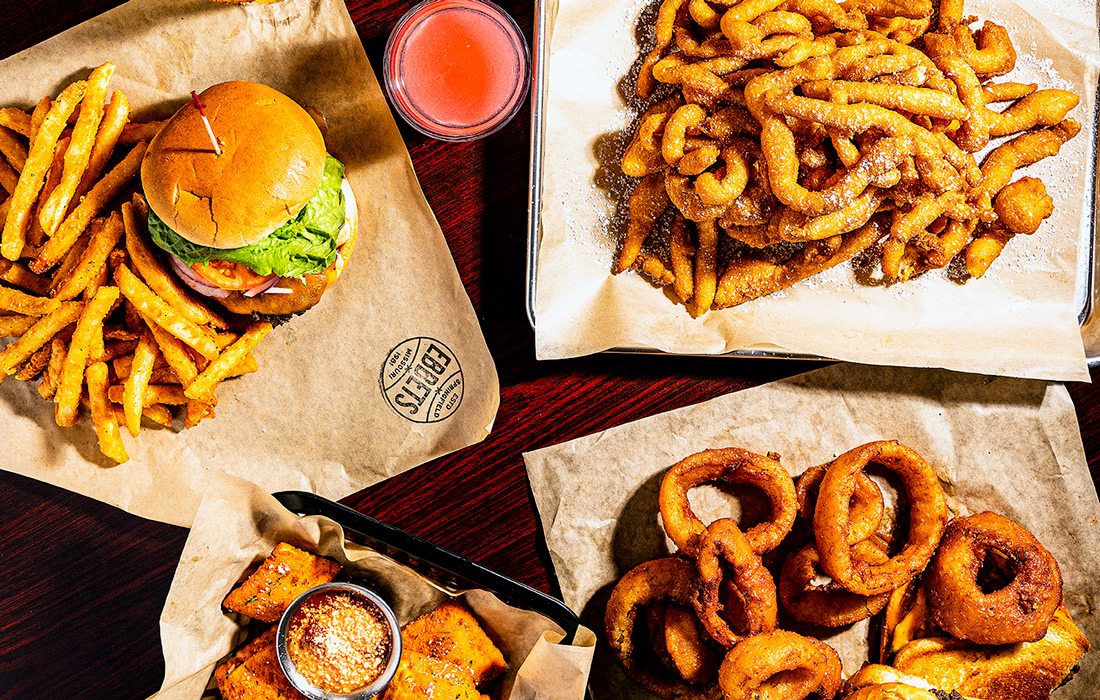 Ebbets Field has had a long presence in our community, opening more than 40 years ago. No matter how many times it's changed ownership, it has always been a draw for students, alumni and local sports fans that need a chill and comfy place to go see their favorite game. Recently, the bar and restaurant has been going through a major re-do, and now has a spruced-up menu offering cool new drinks, great bar food and a fresh energetic attitude. 
Located on 1027 East Walnut Street, this iconic old house has seen some fun times and is ready for more. The moment you walk in you get a hint of camaraderie—and a whiff of cold beer and fried food. The wooden floors creak from generations of thirsty and hungry fans who have graced the halls, and the freshly painted walls are decorated with all sorts of sports memorabilia, photos of famous players, vintage flags and neon signs. There are enough TV screens to watch whatever games are on—and yet, it doesn't feel overwhelming at all.  
The newly designed and re-imagined cocktail menu at Ebbets Field offers four rotating draft cocktails that you can order as a single drink or as a whole pitcher to share with the table. The hard part is deciding what to try first. One of the cocktails is Ranch Water. This refreshing cocktail is one of my favorite drinks, but I decide to push myself and venture into something new. I opt for the Mango #5, made with spicy tequila, ancho chile, mango, curacao, citrus and a tajin rim, served on the rocks. Yup, that's the one. We also tried the Sedona Slammer, a whiskey cocktail with black tea, peach, citrus and bitters. Both were delicious and I can now see why someone would order a pitcher of them. 
Let's order some food to help with these cocktails. We started with a couple of the Warm-ups which are your quick appetizers. We ordered the St. Louis Toasted Raviolis—the cheese-filled variety that's kind of hard to find—and then went for the house pickle chips. I actually love fried pickles, so if they are on a menu, I'm ordering them for sure.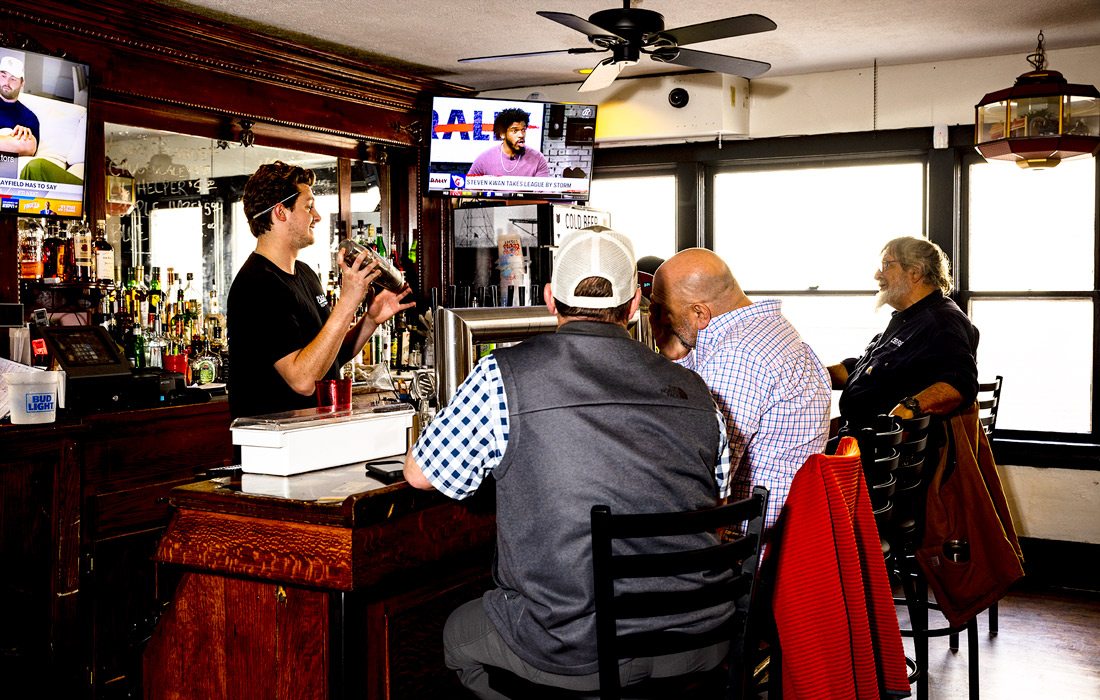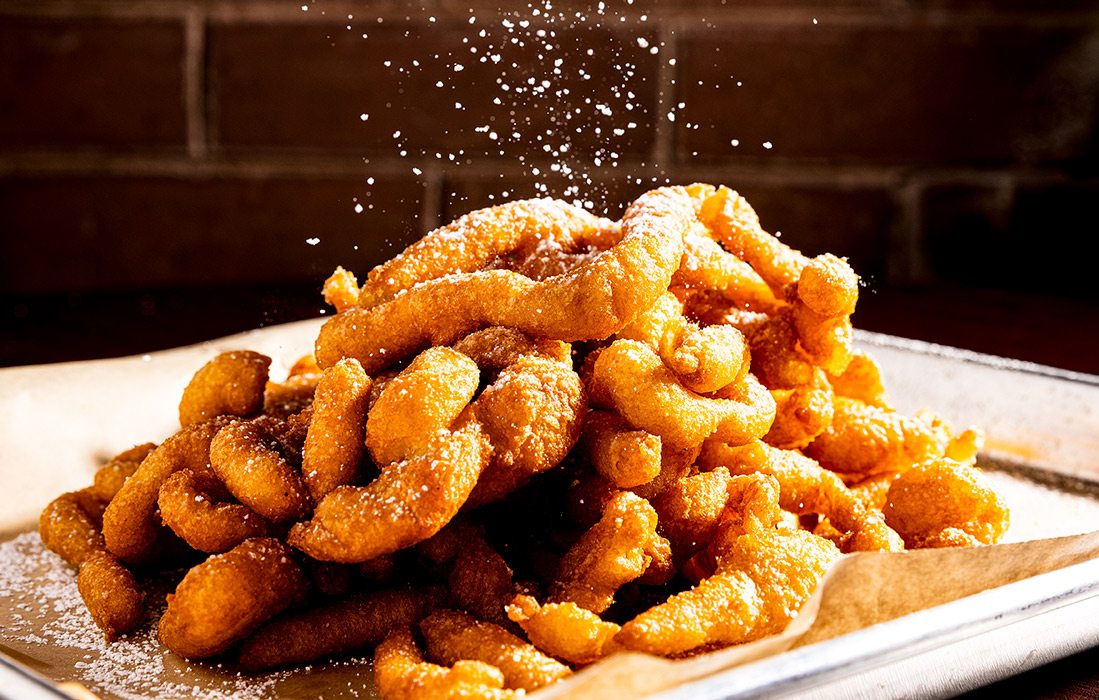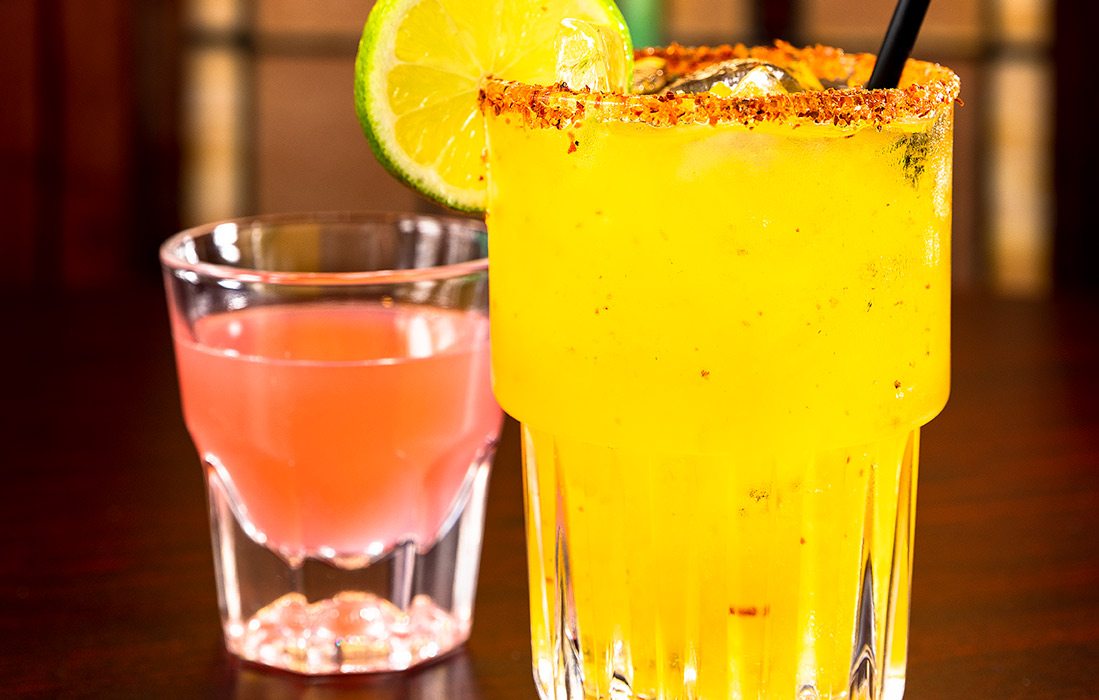 Now one extra thing worth trying at the beginning of the meal is down in the concession stand part of the menu. It's called the Bird on a Bat and consists of a skewer with chicken, onion and pickle, all fried and served with your choice of sauce. I did the Ebbets sauce, which is their version of a fry sauce. 
Entrée wise, we had to go with the Ebbets Field Burger with fries as well as the Frisco Heights Melt. The burger is a quarter pound smash burger with cheddar cheese, lettuce, tomato, onions and Ebbets sauce. Definitely make it a double and add bacon—I mean, we are at a sports bar after all. For the melt, you get two smash patties, caramelized onions, Swiss and American cheese and Frisco sauce on sourdough bread. We went for the onion rings on the side, which were very good. Oh, don't let me forget, while you're waiting on that delicious grub, try one of the house shots! We went with the Brooklyn Bruiser, made with pink Whitney vodka, raspberry, vanilla and citrus. Just what the doctor ordered. 
Now, if you're up for some Extra Innings, as they call it, a funnel cake is the way to go! I mean, you are watching sports, right? Overall, the food is great, the drinks are delicious, and the atmosphere is exactly what we always wanted Ebbets Field to be. For your next game, get your crew together and go check it out!