Reviews
Stuffed Peppadew Peppers at Vino Wine Cellars
Plus six other things that passed the test of our taste buds.
By The Editors
Aug 2016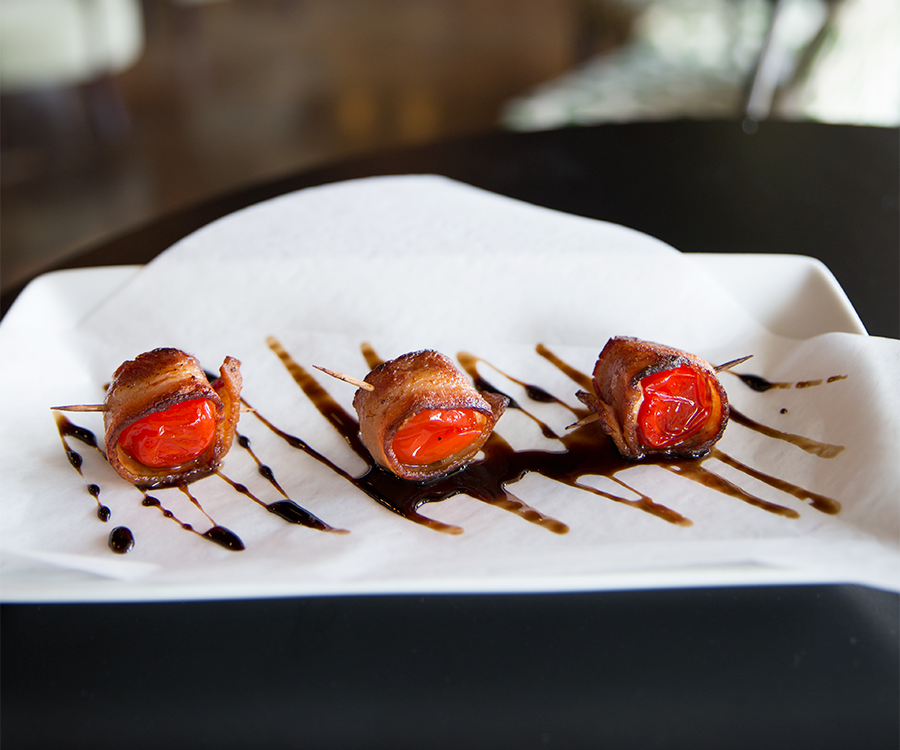 1. Take a Peppadew pepper stuffed with herb cream cheese, wrap it in bacon and drizzle it with balsamic vinegar and you've got a delicious bite that's found in the lounge at Vino Wine Cellars  (2137 W. Republic Rd., Springfield, 417-883-8466; 15308 Business Hwy. 13, Branson West, 417-739-1985, vcellars.com).
2. Sometimes simple is best, and that's the case when it comes to the pico, queso and chips at Missouri Spirits (507 W. Walnut St., 417-501-4674, missourispirits.com). The queso is delicious, and the pico is made fresh in-house with tomatoes, onions, cilantro and lime.  
3. Imagine a cocktail version of a creamsicle and you can begin to understand what the Orange Lazarus from The Golden Girl Rum Club (137 Park Central Square, Springfield, 417-425-5162, thegoldengirl.com) tastes like. It's made with Vizcaya Cristal, Giffard white creme de cacao, Clement creole shrub, orange juice, coconut cream and blackened pineapple syrup, and it's a little sip of tropical heaven. 
4. Everyone loves a good grilled cheese sandwich, and Druff's (331 Park Central East, Ste. 101, Springfield, 417-719-1719, yumdruffs.com) is serving up a whole menu full of them. We're particularly partial to the Sullipants, which is made with pepper jack cheese, chicken, sweet onion and house barbecue sauce and is served on sourdough bread.  
5. While homemade pasta is always a tasty choice at Salvatore's Fresh Ristorante Italiano (1932 W. Retail Ln., Ozark, 417-485-3838, salvatoresfresh.com), one staffer recently opted for the Black & Blue Burger here and was over-the-moon about it. The blackened burger is piled high with grilled onions, blue cheese and pancetta bacon. 
6. The falafel mushakal from That Lebanese Place (338 E. Commercial St., Springfield, 417-536-6677, thatlebaneseplace.com) is some of the best falafel we've tried in 417-land. The homemade falafel is served in a pita wrap that's also stuffed with hummus, fresh veggies and pickled veggies. The whole thing is then topped with tahini. 
7. Askinosie chocolate and Coffee Ethic espresso come together in the chocolate pot de crème from The Order (305 E. Walnut St., 417-832-1515, theordersgf.com) to create one decadent dessert. Just think of a super-rich chocolate mousse with hints of coffee shining through each bite.